Five players released by Louis van Gaal would have walked into the Manchester United XI which lost at Bournemouth, says Paul Merson.
The United boss has spent £250m on new players and allowed a number of big-name stars to leave Old Trafford since taking over from David Moyes in 2014.
United remain fourth in the Premier League but, six points off leaders Leicester and out of the Champions League at the group stage, United should be doing better says Merson.
"He will probably be sat there thinking 'we're in the top four, why is everyone having a go at me' but when you've spent £250m then you should be big, big players in the title race," said the Sky Sports pundit.
"If you spend that kind of money then why haven't they got 22 international footballers? You look at Manchester City's Capital One Cup team and it is better than United's first team."
Here, Merson compares Manchester United's starting XI against Bournemouth with players released by Van Gaal and picks which players he would rather have in his team…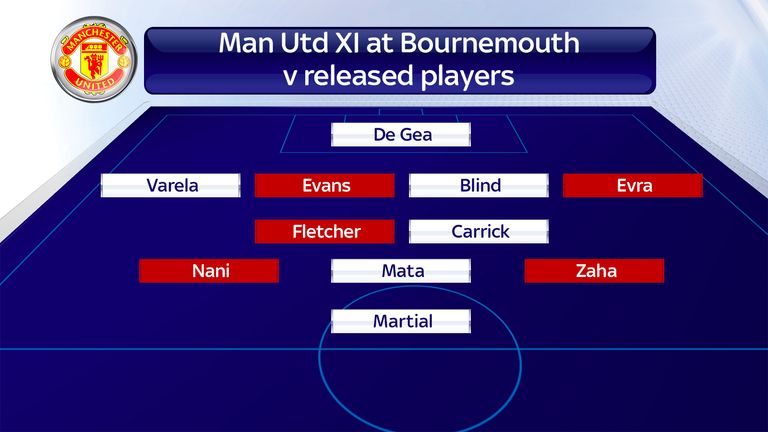 GOALKEEPER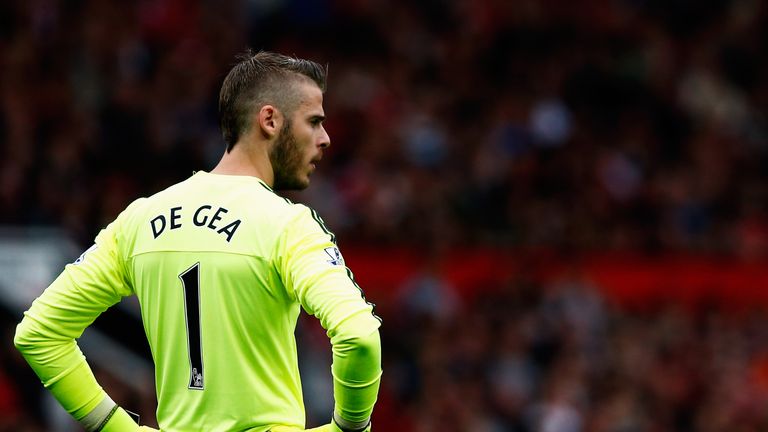 Started v Bournemouth: David de Gea
Released by Van Gaal: Anders Lindegaard, Ben Amos
Merse says: You've got to give Van Gaal credit for keeping hold of David de Gea. Who knows where they'd be without him.
LEFT-BACK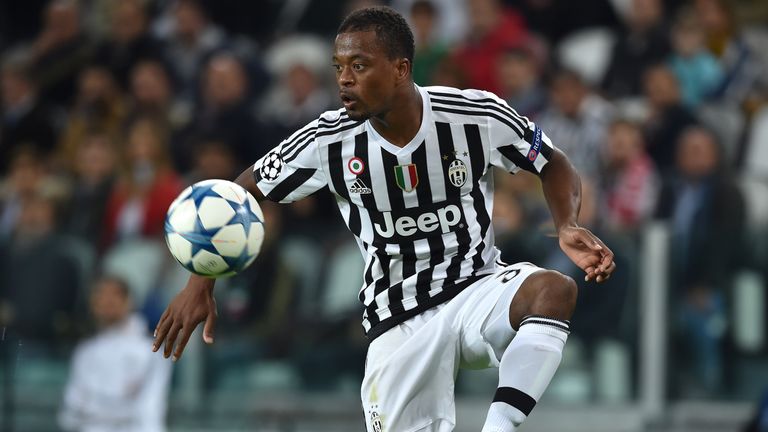 Started v Bournemouth: Cameron Borthwick-Jackson
Released by Van Gaal: Patrice Evra
Merse says: Patrice Evra is one that mystifies me. I still watch him now and think why did they let him go? He's played for France nearly 70 times. I'm not having a go at Borthwick-Jackson, though, he looks like he has a good future. But he is really unlucky that he has had to come into a mixed up back four to make just his second appearance.
When you're a young lad you want to come into a settled side with experienced players to help you out, but everybody was worrying about their own games.
CENTRE-BACK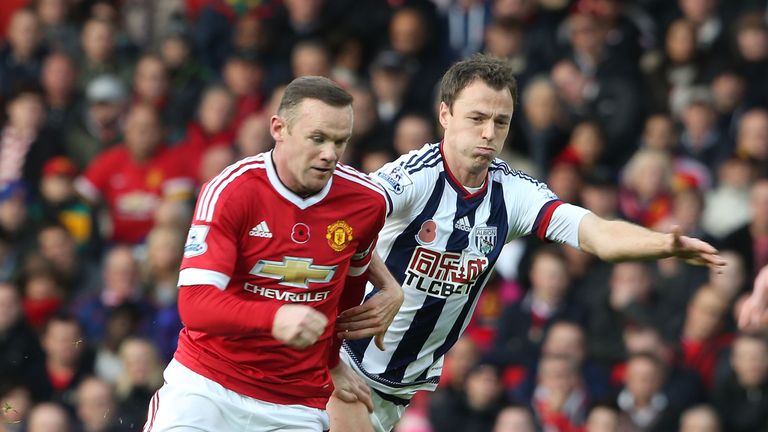 Started v Bournemouth: Daley Blind and Paddy McNair
Released by Van Gaal: Jonny Evans, Tyler Blackett (loan)
Merse says: In the middle you'd want Jonny Evans back and, even though he's not a natural centre-back, I'd have Daley Blind over the young lads, Paddy McNair and Tyler Blackett.
RIGHT-BACK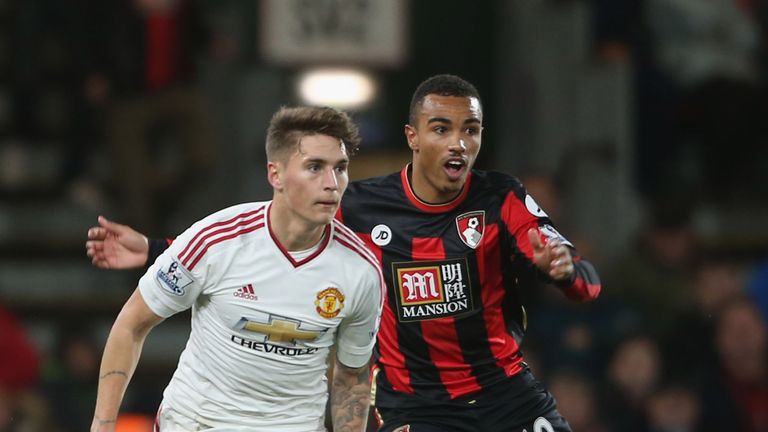 Started v Bournemouth: Guillermo Varela
Released by Van Gaal: Rafael
Merse says: At right back, I can't blame Van Gaal for letting Rafael go, he wasn't good enough for Manchester United. Guillermo Varela isn't an issue for me.
CENTRAL MIDFIELD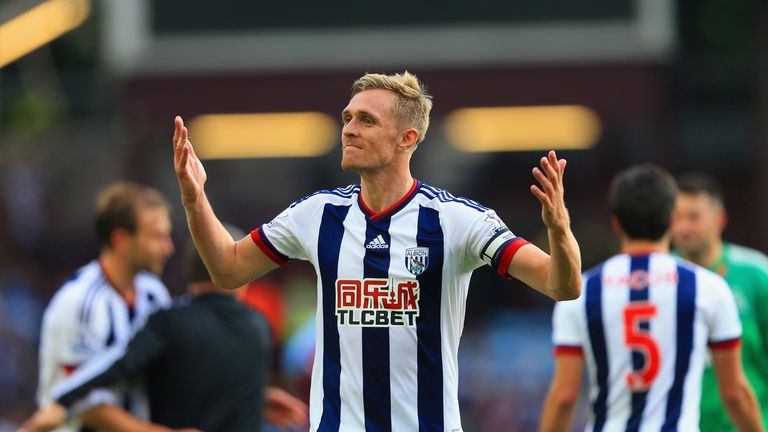 Started v Bournemouth: Michael Carrick, Marouane Fellaini
Released by Van Gaal: Darren Fletcher, Tom Cleverley
Merse says: I'd have Darren Fletcher all day long. Sir Alex Ferguson used to play him in all the big matches, going up against Patrick Vieira when they had their battles with Arsenal, and he never had a bad game. It's still the same for him at West Brom. I can't imagine he was taking up a big chunk of the budget either.
Then you'd have Michael Carrick alongside him. Certainly not Marouane Fellaini. If he's a holding midfielder then I'm a centre-back! 
ATTACKING MIDFIELD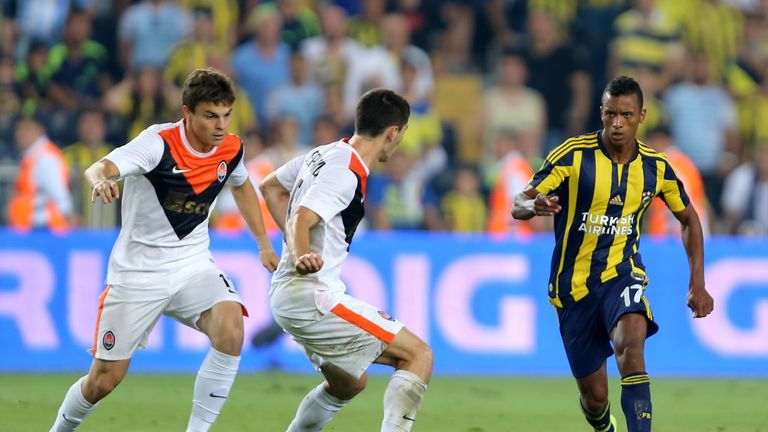 Started v Bournemouth: Jesse Lingard, Juan Mata, Memphis Depay
Released by Van Gaal: Angel di Maria, Wilfried Zaha, Danny Welbeck, Shinji Kagawa, Nani, Adnan Januzaj (loan)
Merse says: Juan Mata keeps his place. I like him and I don't see how he doesn't play every week.
I'd definitely still have Nani. I think he's been a big miss. I know he can be hot or cold but when he did it, he really did. Lingard scored a great goal to get his manager out of trouble against West Brom but again you're talking about a young lad against a player who has played for Portugal a million times. If you're a full-back then you'd definitely rather face Lingard or Adnan Januzaj.
The same goes for Wilfried Zaha. He wasn't even given a chance under David Moyes. I know people will say it's easier to do it at a club like Crystal Palace but he's playing the sort of attacking football that the fans are crying out for at Old Trafford.
Angel Di Maria didn't work out but he had his chances, although rarely in the position he wanted to play. People say if you are world class you should be able to play anywhere but you don't become a bad player overnight. I do like Memphis Depay though, but he's not playing with a smile on his face either.
STRIKER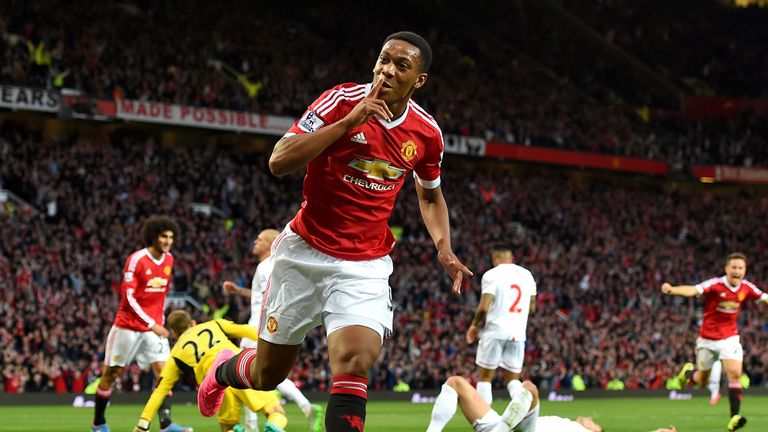 Started v Bournemouth: Anthony Martial
Released by Van Gaal: Javier Hernandez, Robin van Persie
Merse says: Anthony Martial is a good player and I'd have him over Robin van Persie and Javier Hernandez but he's also low on confidence. Ultimately it comes down to the fact that the players are playing with shackles on them and a lack of confidence, which comes from the manager. I don't blame the players for that, you can tell they're a bag of nerves. Nobody is out there playing with confidence.
United let Van Persie go at the right time. I've seen how he's behaving at Fenerbahce. The manager was going round giving all the players high fives and he was just sat there looking like his six numbers had come in and he'd forgotten to back them.
As for Hernandez, well I didn't see him as anything more than a super sub. When he started games he never really did anything. There are not many players that can change a game but he could and that was priceless but for me I'd have Martial starting ahead of him.