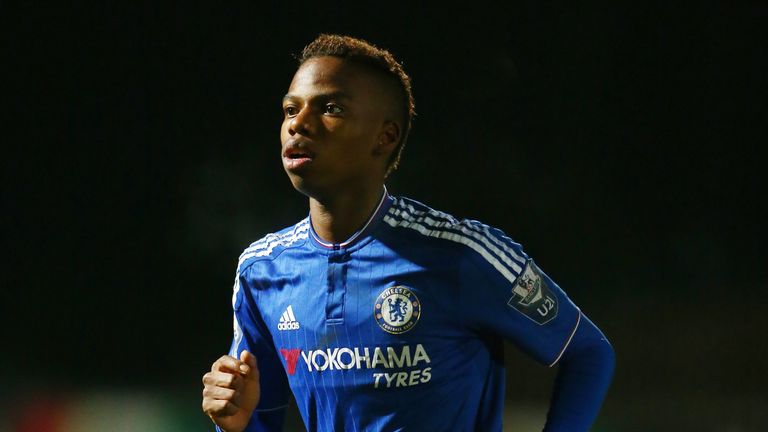 Is Charly Musonda set to be Chelsea's next big star?
The 19-year-old has reportedly been given the opportunity to train with the first team in the week leading up to Chelsea's clash with Arsenal on Super Sunday after impressing in a 5-0 behind-closed-doors friendly win against QPR on Tuesday.
Chelsea's youngsters have often found it difficult to progress into the main squad and the club currently has 29 players out on loan, but Musonda has been touted as one of the brightest prospects to come out of their academy in recent years.
Interim manager Guus Hiddink saying he's willing to give youth players a chance, so will Musonda be given an opportunity to be part of the 18-man squad - perhaps even as soon as this Sunday?
Here's all you need to know about the Belgium U21 international…
Factfile
Name: Musonda Musonda (known as Charly Musonda Jr)
Age: 19
Place of birth: Brussels, Belgium
Former clubs: Anderlecht
Position: Attacking midfielder
Background
The son of a former Anderlecht midfielder and Zambian international, Musonda joined Chelsea from Anderlecht in the summer of 2012, along with his older brothers Tika and Lamisha.
He progressed up the youth ranks from U16 to U21 level, making his U18 youth team debut in the FA Youth Cup final against Norwich over two legs during the 2012/13 campaign.
The following season was Musonda's first as a scholar, and he had a moment to remember when he scored a fabulous equaliser at Old Trafford in the U21 Premier League play-offs. He then scored a crucial late goal against Fulham in the FA Youth Cup final.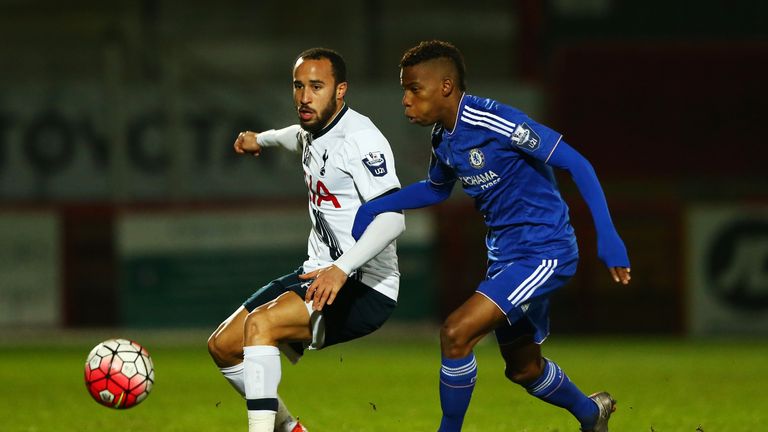 Musonda's rapid rise continued during the 2014/15 season as he became a regular fixture in the U21s, and was part of the team that retained the Youth Cup and the U19 crowned champions of Europe in their age group.
The 19-year-old's impressive performances earned a call-up to the Belgium U21s in late 2014, and he has represented his national team at every youth level from the U16s. He's a Chelsea player for the foreseeable future too, signing a four-year contract extension with the club in March last year.
This season, Musonda was set for a loan move, but his performance against QPR looks to have changed Hiddink's mind.
Style of play
Musonda is an attacking playmaker who predominantly plays on the wing, but can play in central midfield. He's predominantly known for his passing, pace and dribbling ability and has a playing style that has drawn comparisons to Eden Hazard and Andres Iniesta.
What they say about him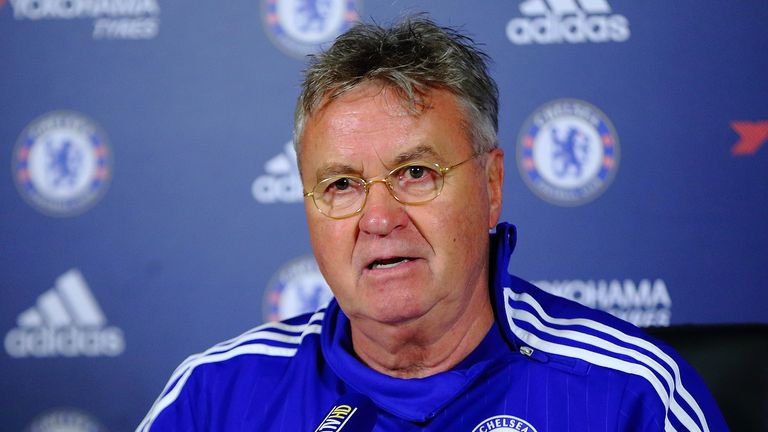 He's a young guy I know. I haven't seen him so far, but there is a big reputation preceding him.
Chelsea interim manager Guus Hiddink
Guus Hiddink: "He's a young guy I know. I haven't seen him so far, but there is a big reputation preceding him. Let's give the kid time to settle and practise with the academy first and then with us.
"I have some time to give judgement to young players, but I'll have them in the toughness of first-team training as soon as possible."
Charly Musonda's father speaking last June: "He must play for a first team. He progresses every day but he must develop further. Technically, he's always been good but he still has much work to do on a physical and mental level. He's paying attention to this aspect of football."
What he says
On his Instagram account after signing a new contract in March 2015: "I thank the club for making me and my family feel at home for the past three years, as I've enjoyed my progression in the youth teams. It is my dream to play in this great club in the near future, day by day working harder, no other place I'd rather be."