Alexandre Pato has reached a verbal agreement with Chelsea, according to reports in Brazil.
It is understood he has a number of representatives and they have been desperate, for a succession of transfer windows, to get the former AC Milan star into a Premier League club.
Sky Sports News HQ is currently investigating whether an agreement has been reached with the Blues who, according to the Mirror, met with Pato and his agents in London on Tuesday night.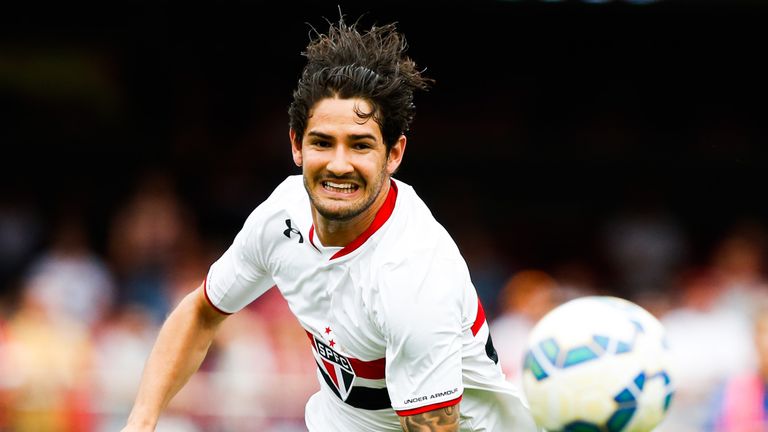 Pato's current club Corinthians have publicly stated that they want the 25-year-old to move on.
Once touted as Brazil's next rising star, Pato has 27 caps and 10 goals for his country but he has not made a Brazil squad since 2013.
He signed for AC Milan in 2007 from Internacional and scored 16 Serie A goals in 43 performances but struggled towards the end of a five-year spell and returned to Brazil with Corinthians in January 2013.
Corinthians moved him out to Sao Paulo on loan for the 2014-15 season and he scored 19 times in 59 games.