Jose Mourinho stifled Liverpool at Anfield earlier this season - so how can Jurgen Klopp's side open Manchester United up at Old Trafford? The key could lie with the visitors' full-backs, Jamie Carragher tells MNF Extra...
"Trent is very offensive orientated, fantastic crosses, good footballer. Robbo? Wow." Jurgen Klopp is revelling in the performances of his full-backs right now.
Trent Alexander-Arnold and Andrew Robertson have forced their way into the first-team and are now thrilling the Liverpool manager and the club's supporters with their surges down the flanks - while also offering security in defence.


"It's an unbelievably important position," Klopp said at the end of February, when asked about the role of full-backs in his system. "It is one of the most important in world football because they were defenders but now they are sometimes defenders and sometimes attackers."
While Liverpool's front three of Roberto Firmino, Mohamed Salah and Sadio Mane so often take the headlines, Alexander-Arnold and Robertson have played a key role for the Reds. And Sky Sports pundit Jamie Carragher expects them to be vital on Saturday, when Liverpool travel to Manchester United for their Sky Live clash.
Joe Gomez and Alberto Moreno were full-backs in the reverse fixture, a 0-0 draw at Anfield, which saw Jose Mourinho's United shut out Liverpool's usually rampant attack. But with Alexander-Arnold and Robertson currently flying and first choice, Carragher believes they could make the difference.
"You expect Mourinho will have a plan, as he did against Chelsea last week with Eden Hazard. So if the front three are nullified, where can Liverpool hurt them? I want to look at the role of the full-backs," Carragher told MNF Extra.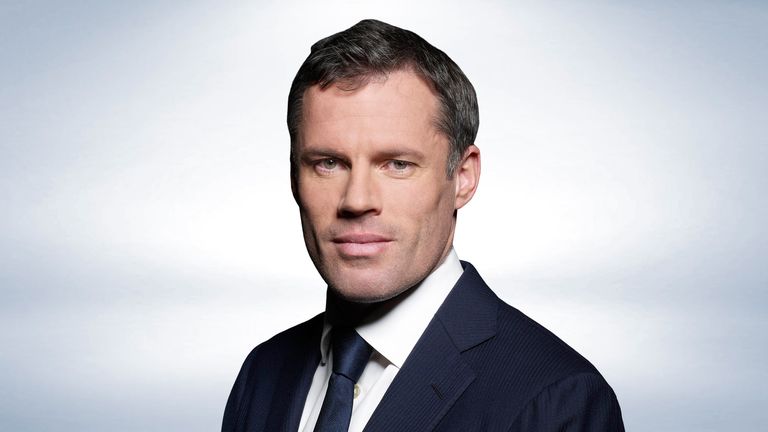 There has definitely been a change at full-back for Liverpool. Not just in terms of the players there but also the positions they're taking up.
"There's definitely been a change at full-back. Not just in terms of the players there, with Robertson on the left side instead of Moreno, and Alexander-Arnold instead of Gomez on the right. But also the positions they're taking up - there's definitely been a change with Liverpool's full-backs.
"They're not as high and as wide as they were. And they're not going too early now.
"Before, you might see Alexander-Arnold on the touchline, even before the ball goes to Jordan Henderson. But there has definitely been a change and I think it has helped them defensively. Now they're coming onto the ball and arriving in that position, not waiting for the ball out there.
"That's what I like to see - taking the ball on the run, not standing there in wing positions. It's better defensively, too.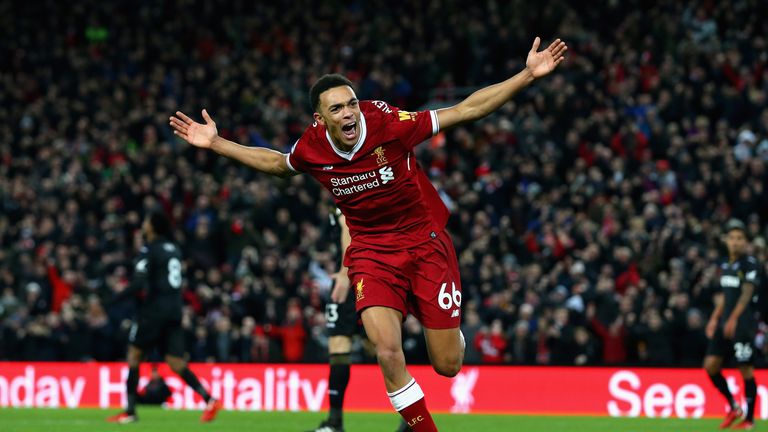 "There was also the criticism that Liverpool were being left two v two, when both full-backs went forward - but now one is going, one is staying. It looks a lot more secure for Liverpool."
Alexander-Arnold and Robertson are averaging 4.5 open play crosses per 90 minutes this season. That's more than any other full-back at a top six club. They also have more favourable statistics than Gomez and Moreno.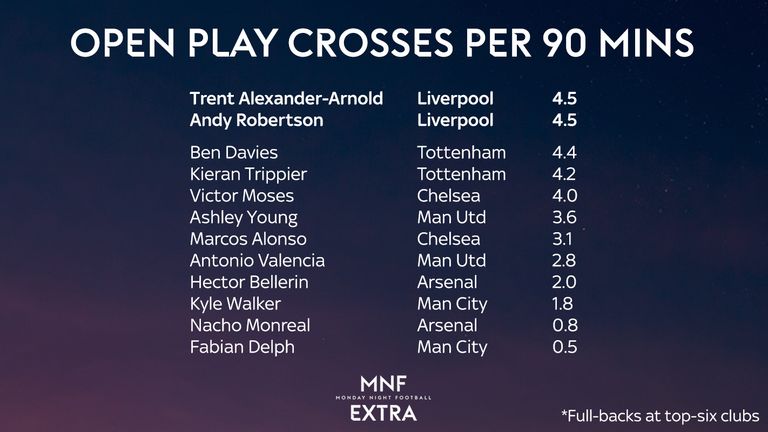 "That's the threat they can give out wide," said Carragher. "There's been better quality than what we've seen before from Moreno and Gomez - and Robertson has got great delivery.
"I was surprised he came out of the team earlier in the season, when Klopp brought Moreno back in, but Robertson has been a revelation since then. He wasn't a massive amount of money, not a big-name signing from Hull, and we wondered whether he was good enough to play for Liverpool.
"What he's showing at this moment is he's more than good enough to play for Liverpool."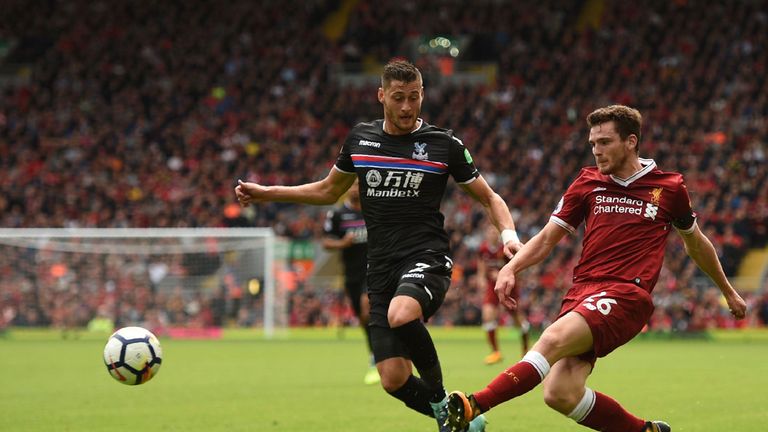 Given Manchester United will have to consider the triple threat of Firmino, Salah and Mane, Carragher believes there will be room for the Liverpool full-backs to exploit at Old Trafford this weekend.
"Manchester United will have to play narrow - certainly the back four will be, because Liverpool's front three play so narrow," explained Carragher.
"Maybe Manchester United's wingers will drop a touch, and then the Liverpool full-backs come onto there."
Watch Jamie Carragher and Gary Neville preview Manchester United v Liverpool in a special show at 11pm on Wednesday night on Sky Sports Premier League.