He scored 24 Premier League goals last season and was the second-highest scorer in the top flight, so it should be no surprise that Arsene Wenger is interested in Jamie Vardy.
But would the Leicester forward suit Arsenal's style of play, and is he what they need to challenge for the title? We look at the arguments for and against...
YES - Arsenal lacked goals last season, Vardy would provide them
"We didn't have anybody with 20 goals in the league, so that is a handicap." Arsene Wenger didn't gloss over the facts when reflecting on Arsenal's failed title challenge last season.
Their top scorer in the league was Olivier Giroud with 16, three of which came on the final day against Aston Villa. Behind Giroud, Alexis Sanchez weighed in with 13, Mesut Ozil scored six and Aaron Ramsey and Theo Walcott got five goals apiece.
The highest-scoring Arsenal striker behind Giroud was Danny Welbeck, with four.
As much as there have been calls for the Gunners to strengthen the centre of defence and bolster their midfield - they have bolstered the latter with the signing of Granit Xhaka - goals were clearly a problem last season.
They were the lowest scorers in the top four and their struggles were summed up by two games in the second half of the campaign - home draws with Southampton and Crystal Palace.
Against Southampton in early February, the Gunners had 67% possession and 22 shots, but failed to score for the third game in a row as it finished goalless.
Two months later, Sanchez gave the Gunners the lead against Palace but they failed to press home their advantage, despite 72% possession and 21 shots, and drew 1-1.
So where would 29-year-old Vardy fit in at the Emirates?
Presumably, if he joins, he will replace Giroud in the starting XI. Last season, Giroud had a conversion rate of 20%, while Vardy's was 25.8%. Vardy had a better shooting accuracy and his minutes-per-goal record was 130.79, compared to 151.5 for Giroud.
In December, Wenger called Vardy the "best goal-scorer in the league", adding he thinks the striker is worth £30m.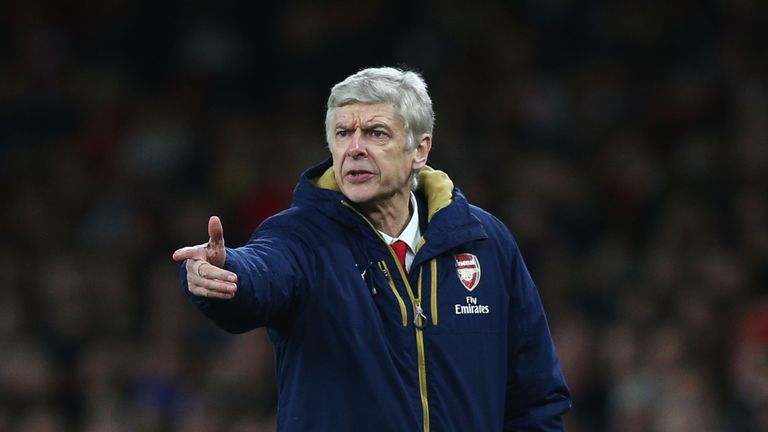 We need to stop the long balls and the defenders need to read his game and drop off when it's needed.
"You have many players under him who have been paid much more, and who don't score that number of goals. Without a doubt, he is worth that money today."
If there are question marks over his age, remember that Ian Wright did not join the Gunners until he was nearly 28, having also played non-league football a few years earlier.
Wenger has called Vardy an "explosive" player, like Sanchez, and said this when reflecting on the season: "Our movement has to be sharper and our efficiency in the final third has to be better."
Vardy should help improve both of those facets.
NO - Vardy would not suit Arsenal's style of play
There are a couple of question marks over Vardy's potential signing.
Firstly, can he consistently deliver, season after season? So far in his career, he has not managed to do it.
After scoring 31 goals for Fleetwood Town in 36 Conference Premier appearances (34 starts, two as substitute) in 2011/12, Vardy followed up with just four in 26 games in the Championship for Leicester the next season (17 starts, nine as sub).
Vardy's goalscoring record
| | | | |
| --- | --- | --- | --- |
| 2011/12 | Fleetwood Town | 34 | 31 |
| 2012/13 | Leicester | 17 | 4 |
| 2013/14 | Leicester | 36 | 14 |
| 2014/15 | Leicester | 26 | 5 |
| 2015/16 | Leicester | 36 | 24 |
In 2013/14, he netted 16 in 37 appearances (36 starts, one as sub) in the second tier, then five in 34 matches in the Premier League in 2014/15 (26 starts, eight as sub), before scoring 24 in 36 starts in 2015/16.
Perhaps he has just taken a season to adjust to the new division each time; perhaps next season he will improve on his 24-goal haul.
But does he suit Arsenal's style?
Leicester last season were at their best when they were counter-attacking at pace, winning the ball and then quickly moving it up the pitch. To witness Vardy at his most effective, just watch the two goals he scored against Sunderland in April.
For the first, the Foxes won the ball in their own half, Danny Drinkwater played it over the top and Vardy ran clear to score. The second, late in the game, again came from a counter, with Vardy this time bursting past a defender and finishing. Both goals were direct.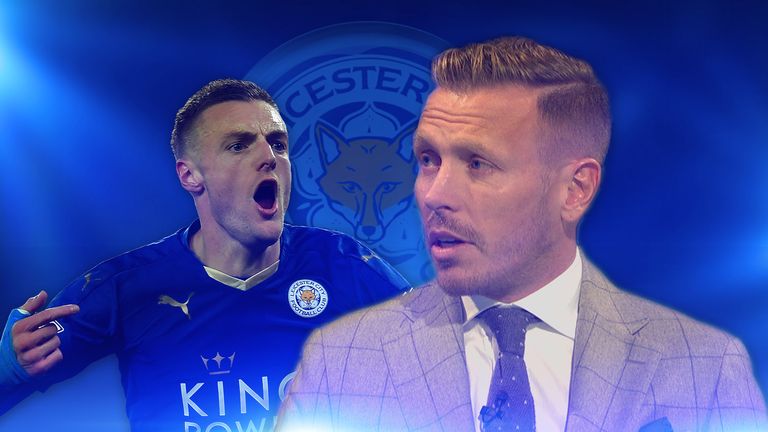 Teams would come to Anfield and sit back. I'd sometimes only get space if I went wide. If Jamie Vardy did go to a top club, I feel he'd get the same problems.
How often do Arsenal get chances like that? Most of the time, especially at home, they face teams camped around their own box, with no space behind at all. When sides did this to Leicester towards the end of last season, Vardy's goals largely dried up.
Speaking to Sky Sports in December, Craig Bellamy recalled how he struggled for goals after moving to Liverpool.
"Teams would come to Anfield and sit back. Rafa Benitez always wanted me on the last man, trying to create space, always looking to go in behind but at different times, especially at home, there wasn't space. I'd sometimes only get space if I went wide. If Jamie Vardy did go to a top club, I feel he'd get the same problems."
Would Arsenal change their style to accommodate Vardy? To get the best out of him, they may have to.