Arsenal have been linked with a move for Nice midfielder Jean Michael Seri - but what would he bring to the Gunners?
Sky Sports News understands Arsenal bosses have held talks with the player's representatives about a potential move to the Premier League.
Here, WhoScored.com profile the in-demand Seri…
Ivory Coast international Seri finished with the most accurate passes (2328) in Ligue 1 this season, reinforcing a statistically calculated WhoScored.com strength of 'passing'.
His ball retention quality is a key trait to his game, yet he isn't one to simply retain possession for the sake of it. Rather, Seri is one who bides his time before striking.
A return of 37 attempted through balls over the last two Ligue 1 seasons is the seventh highest, but excluding PSG players, he rises to third.
While only 11 of those 37 have been accurate, it bodes well for an Arsenal side that relies heavily on pace in the final third.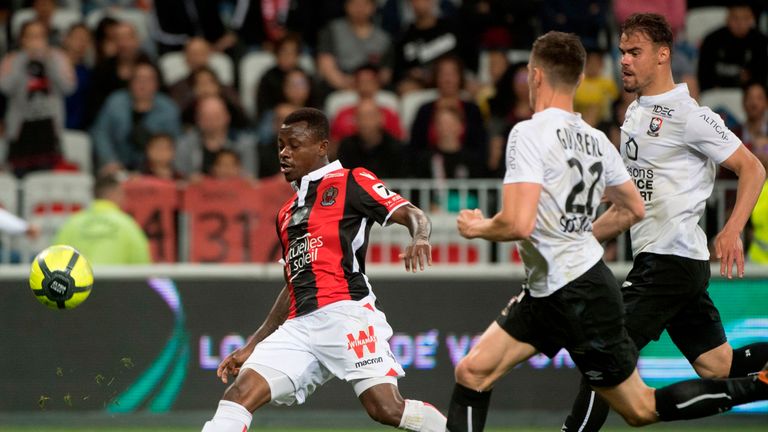 On a number of occasions towards the end of the season, outgoing Gunners boss Arsene Wenger elected to play a 4-3-3 formation, two of which came with a front three of Alexandre Lacazette, Pierre-Emerick Aubameyang and Henrikh Mkhitaryan. The trio utilise their pace to great advantage and with Seri threading through balls from deep, the north London side could thrive in the final third.
Over the same period, Seri ranks third for key passes from open play (95) in France's top tier, which should serve as a huge boost for Arsenal. Compared to their current central midfield options, Granit Xhaka comes closest to matching Seri's return, with 56 key passes from open play over the same period.
An additional creator from deep, then, would be a huge bonus for Arsenal and their new manager.
Arsenal may have scored the third most goals from open play (95) in the Premier League over the last two seasons, but that figure is still some way behind champions Manchester City (120).
An additional inventor from central midfield to ease the burden on Mesut Ozil would benefit them, with Seri's incisive passing a key strength to his game.
Of course, two goals and five assists this season is a return that could be built upon, but the latter figure says more about Nice's lack of composure in front of goal than anything else. Given the attacking quality in the Arsenal side, it's a figure that would undoubtedly rise.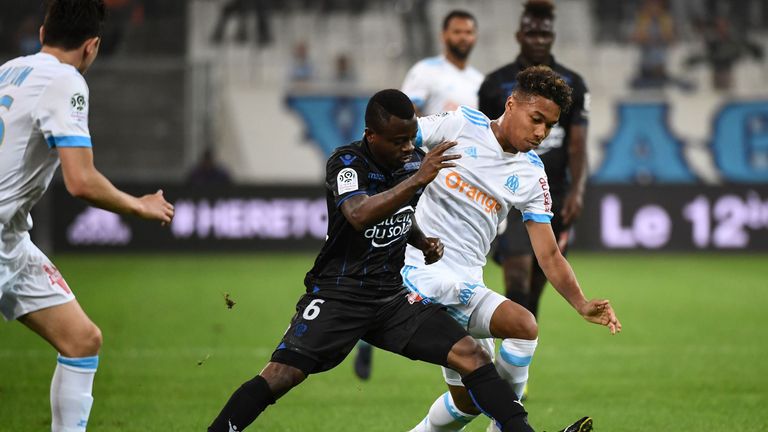 However, for all his creative qualities, Seri's impact off the ball leaves something to be desired. Returns of 0.8 tackles and 0.8 interceptions per game in Ligue 1 this season are underwhelming to say the least.
Having been dribbled past an average of 1.5 times per league game, one of the higher returns in Ligue 1, it reinforces a statistically calculated WhoScored.com weakness of 'tackling'.
Arsenal are in dire need of a ball-winning midfielder - and Seri isn't that.
If Arsenal do sign a player to support Seri and the rest of the midfield, though, then the 26-year-old could be seen as an ideal addition to the squad.
He's familiar with the demands that come with playing in a 4-3-3 formation, with Nice head coach Lucien Favre lining his side up in the system on 22 occasions in Ligue 1 this season.
One concern for Seri is that he suffers from chilblains, a condition that causes small, itchy swellings on the feet as a reaction to cold temperatures. "I don't see myself playing in a country where it's cold. I hurt everywhere and I struggle to train," Seri said last year - a problem which could hinder Arsenal's pursuit of the midfielder.
Whatever his next move, Seri is a player who deserves to take the next step in his career. His creative capability from deep would certainly benefit Arsenal and if they can find a way to sufficiently manage his condition, then they could land the ideal midfielder to haul themselves back into the Champions League.