Five changes Unai Emery has made at Arsenal this season
Arsenal vs Leicester on Monday Night Football
By Oli Young-Myles
Last Updated: 22/10/18 7:43pm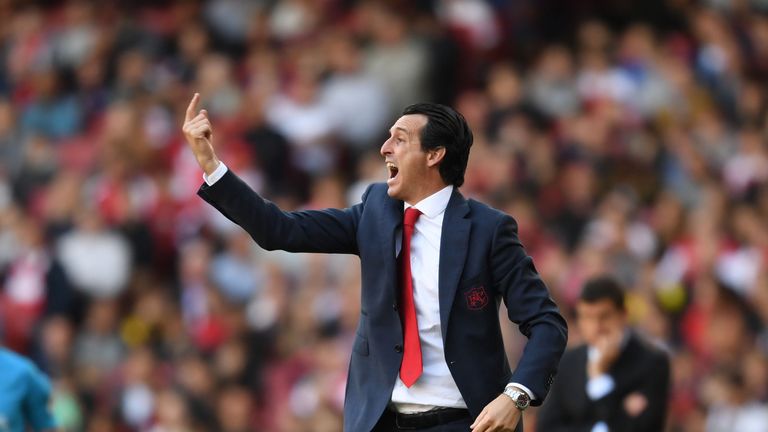 Arsenal have strung together a run of nine consecutive wins in all competitions ahead of Monday's game against Leicester - what changes has Unai Emery made to instigate that good form?
Emery had the unenviable task of succeeding Arsene Wenger, Arsenal's most successful manager, this summer, joining the club after leading PSG to a domestic treble last season.
Following a tough start with back-to-back defeats to Chelsea and Manchester City, Emery has led Arsenal to six Premier League wins in a row and their 5-1 demolition of Fulham before the international break was arguably their best performance yet.
Arsenal will be seeking to maintain their good form when they face Leicester on Monday Night Football, live on Sky Sports Premier League and before that meeting, we look at five things he has changed this season...
Playing out from the back
There were times during Wenger's 22-year tenure in charge where Arsenal were not only the envy of the Premier League, but also the rest of Europe due to their eye-catching style of play.
To say that Emery has transformed Arsenal into a better passing unit, therefore, would be unfair and inaccurate, but the Spaniard has certainly placed a greater emphasis on passing out from the back.
While Arsenal rarely lumped the ball long from defence in the Wenger era, there has been a clear strategic shift in how they seek to play out of their own third, starting with the goalkeeper.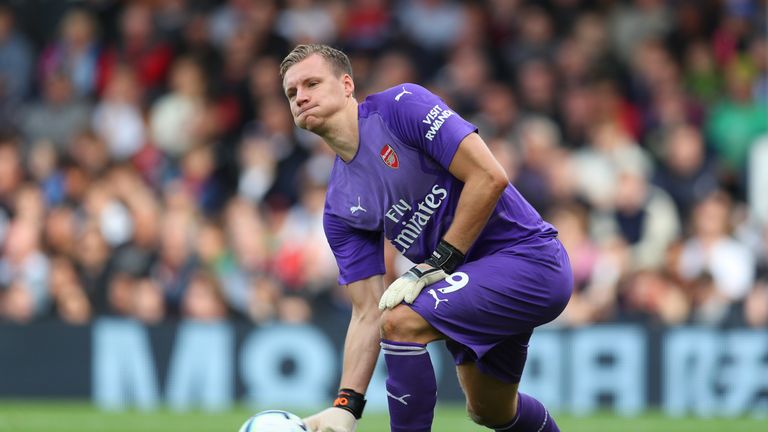 There have certainly been teething problems. Petr Cech has almost been caught out - notably against Manchester City and Cardiff - when attempting to distribute the ball to his defenders from his own penalty box.
Cech has not looked entirely comfortable fulfilling Emery's demands and it has been interesting that summer signing Bernd Leno - a goalkeeper renowned for being good with the ball at his feet - had to wait until Cech was injured for his chance.
In his 133 minutes of Premier League action for Arsenal, 54.3 per cent of Leno's passes have been short, while Cech's average is slightly lower at 53.5 per cent. In contrast, just 43 per cent of Cech's attempted passes last season were short.
Pairing up Aubameyang and Lacazette
In fairness to Wenger, he started to play Alexandre Lacazette and Pierre-Emerick Aubameyang in tandem towards the end of last season, however, the pair have really hit it off under Emery in recent weeks.
Initially, Emery utilised Aubameyang at the tip of his 4-2-3-1 system with Lacazette reduced to a substitute role in Arsenal's opening three league games of the season.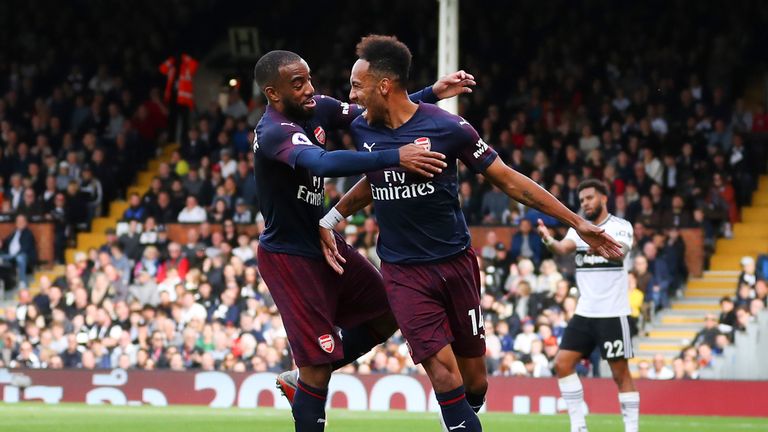 Lacazette was finally afforded a start in Arsenal's fourth game against Cardiff and after scoring once and providing an assist - incidentally for Aubameyang - in a 3-2 win in south Wales, he has remained in the side ever since.
That hasn't come at Aubameyang's expense. Instead, the Gabon forward has been deployed on the left flank, although the pair have alternated during games and lined up as a strike duo when Emery has tinkered with his system.
Shoehorning both players into the side is certainly working nicely. They each have four Premier League goals this season with Lacazette providing a further two and Aubameyang assisting one.
With goals starting to flow and their relationship off the pitch blossoming - Lacazette referred to Aubameyang as his 'brother' after the Fulham game - there have been tentative comparisons between them and ex-Manchester United pair Dwight Yorke and Andy Cole.
Tactical coaching
There was a sense that by the end of his tenure, Wenger was failing to coax the best out of his players - a trait that was once a hallmark of his during Arsenal's successful years.
The progress of players such as Hector Bellerin, Alex Iwobi and Granit Xhaka had appeared to stall and a lack of tactical coaching appeared to be an issue with the same individual and collective mistakes being repeated time and again.
While Wenger was more hands-off on the training pitch, Emery appears to be the opposite and Arsenal's players seem to be benefiting from his attention to detail.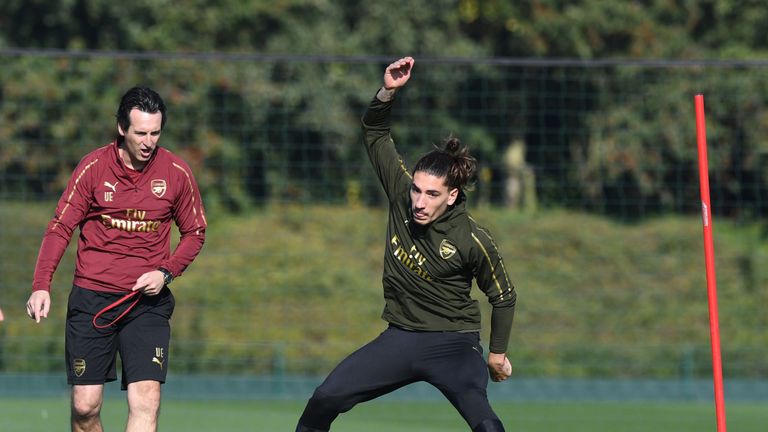 During the international break, Xhaka acknowledged that he has reached new heights under Emery, saying: "We needed some time to get to know the character and philosophy of the new manager. It is going well and I am improving," said the Swiss international.
"On a tactical level, the manager has really helped me. But we can still improve."
Iwobi is another to have caught the eye in recent weeks, impressing during Arsenal's wins over Qarabag and Fulham following a couple of seasons of stagnation under Wenger.
Introducing a specialist defensive midfielder
It has taken a while for Lucas Torreira to emerge as a starter in Arsenal's engine room following his move from Sampdoria in the summer, but belatedly the diminutive Uruguayan is starting to make an impact.
Given how many players have suffered from a 'World Cup hangover' in the early weeks of the campaign, perhaps Emery's gradual use of Torreira, who reached the quarter-finals with Uruguay, has been clever.
After coming off the bench in Arsenal's opening five league games, Torreira has started the last three, dislodging another summer signing Matteo Guendouzi in the process.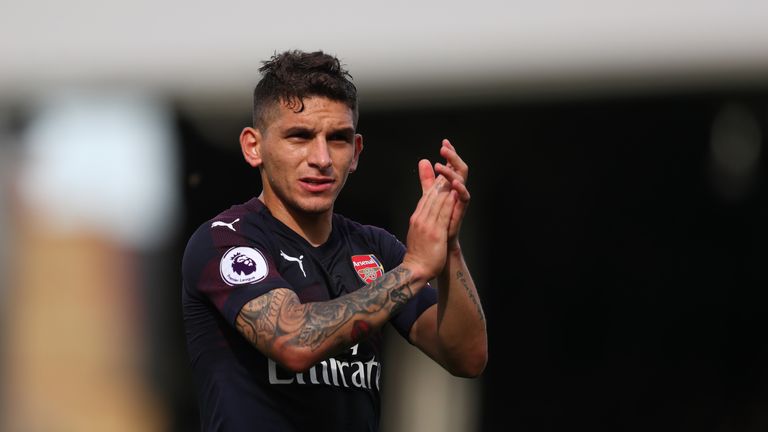 It is perhaps too early to make any grand statements about Torreira's introduction, but it is interesting that Arsenal have conceded just once in the three Premier League games in which he has started.
Torreira has averaged 2.7 interceptions and 2.5 tackles per-90 minutes in the Premier League while he also ranks second for passes in Arsenal's squad with 64.5, behind Xhaka who appears liberated in a less defensive role alongside him.
That Xhaka - an excellent passer but lacking mobility or defensive nous - had been Arsenal's midfield screener in Wenger's last couple of seasons was a key factor behind the club's defensive struggles. In Torreira, they have finally identified a specialist in that role.
Pressing with greater intensity
Another area in which Emery has made alterations is when Arsenal are without the ball. Thanks to Pep Guardiola, Jurgen Klopp and Mauricio Pochettino, the concept of 'pressing' has become mainstream in the Premier League.
To say that pressing was alien to Wenger's approach wouldn't be entirely accurate, but it would be fair to say that Wenger's main priority revolved around what Arsenal did with the ball, rather than what they did without it.
This season, Arsenal are averaging 120.5 sprints and covering 112.59km in distance per Premier League game, which is among the highest in the division. They ranked eighth for distance covered in the division last season.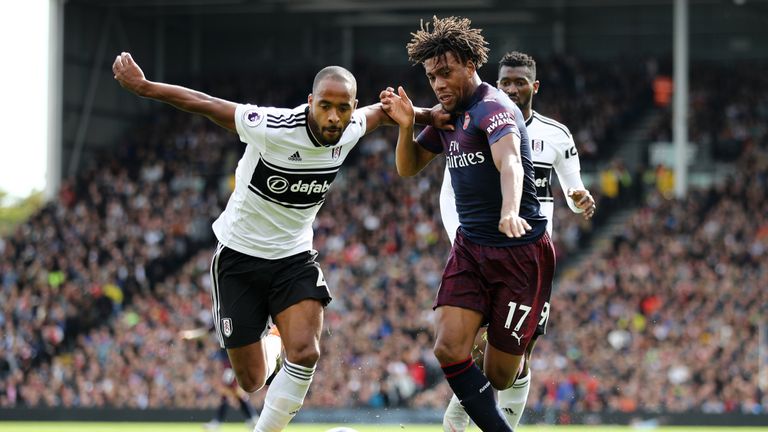 Arsenal aren't quite as coordinated in their pressing game as Liverpool - arguably the best pressing team in the division at present - and yet definite improvements are being made.
Whereas last season Arsenal's pressing was too often initiated by players in isolation, this season it seems more of a team effort with the forward players leading the charge and defenders pushing up to make the pitch more compact.
Bellerin has noticed the change, saying: "We're working harder than we used to work. We're doing a lot of work in the gym that obviously we always used to do, but I think it's turned up a notch. He is a coach that wants us to press, to run around a lot during the games so obviously if we want to be ready to do that in the league we have do it in training."