Manchester City have long since wrapped up the Premier League title - but their hunger for records continued until the final kick of the final day.
Pep Guardiola's men passed more landmarks with their 1-0 win at Southampton on Sunday, becoming the first team to achieve 100 points in the top flight of English football.
Here, we pick out the records City have smashed this season - and the ones they can still break...
RECORDS SMASHED
CONSECUTIVE PREMIER LEAGUE WINS
CITY TOTAL: 18
PREVIOUS RECORD: 13
PREVIOUS RECORD HOLDER: Chelsea
From Raheem Sterling's last-gasp winner at Bournemouth on August 26 until City's 0-0 draw at Crystal Palace on New Year's Eve, they won 18 Premier League games in a row, demolishing the 13-game record set by Chelsea in 2016/17. The streak also beat Arsenal's 14-game run of wins which was split across the end of the 2001/02 season and the start of 2002/03.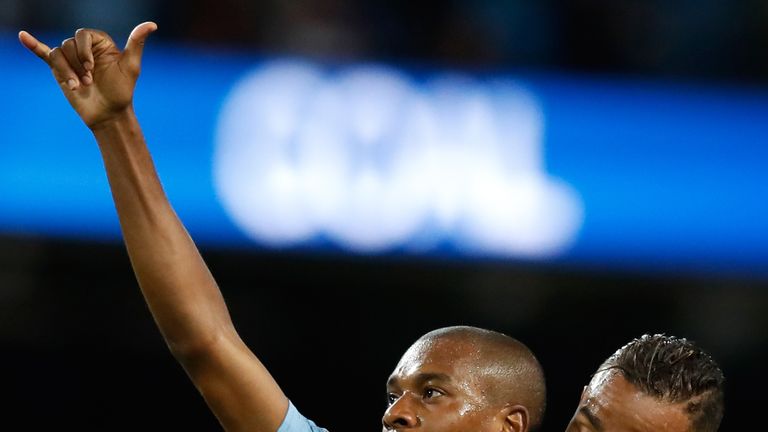 MOST PASSES IN A PREMIER LEAGUE GAME
CITY TOTAL: 902
PREVIOUS RECORD: 843
PREVIOUS RECORD HOLDER: Man City
The 902 passes achieved against Chelsea in March's 1-0 win was a new Premier League record, surpassing the total set by Guardiola's side in October against West Brom. Ilkay Gundogan's 167 successful passes and 181 touches from the same game were also Premier League records.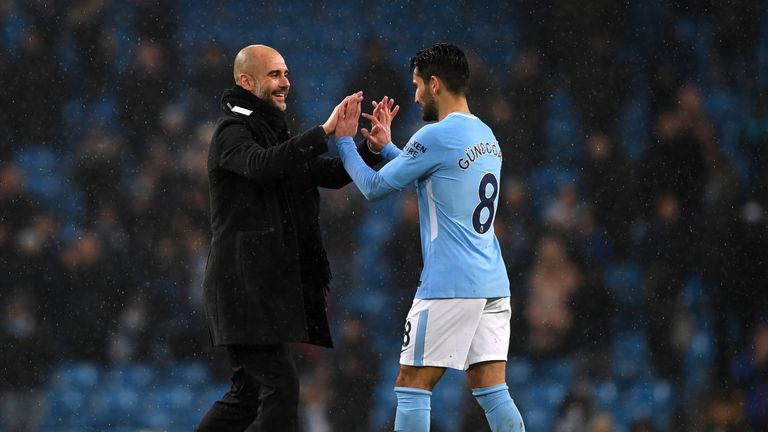 MOST GOALS SCORED
CITY TOTAL: 106
PREVIOUS RECORD: 103
PREVIOUS RECORD HOLDER: Chelsea (2009/10)
Chelsea scored 103 goals during their title-winning season in 2009/10 under Carlo Ancelotti, which equates to 2.7 goals per game on average.
But under Guardiola's stewardship, City have surpassed that total reaching 106 for the campaign with their late winner at Southampton.
MOST WINS
CITY TOTAL: 32
PREVIOUS RECORD 30
RECORD HOLDER: Chelsea (2016/17)
Antonio Conte's Chelsea set a new record for Premier League wins with 30 last season, but City have surpassed it and set a new benchmark of 32.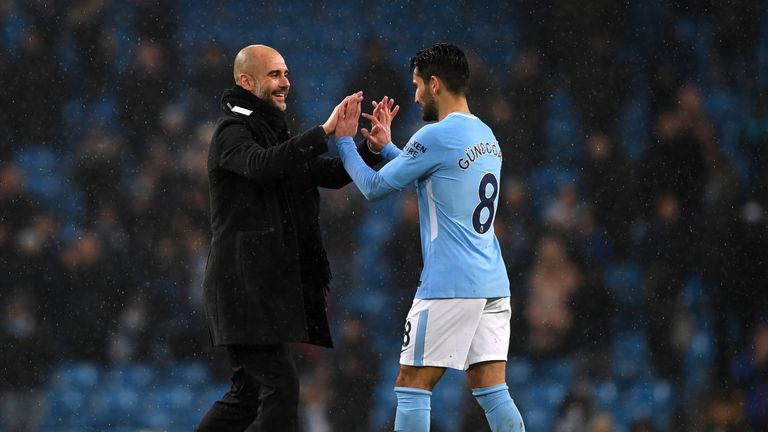 MOST POINTS
CITY TOTAL: 100
PREVIOUS RECORD: 95
PREVIOUS HOLDER: Chelsea (2004/05)
Guardiola's City became the first team in English football history to finish a top-flight campaign with 100 points.
In doing so, they eclipsed a Chelsea record for points - the Blues racked up 95 points in 2004/05.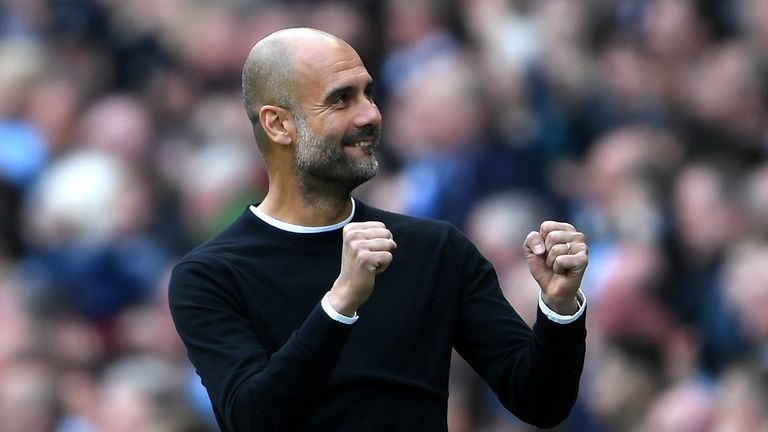 MOST AWAY WINS
CITY TOTAL: 16
PREVIOUS RECORD: 15
PREVIOUS RECORD HOLDER: Chelsea (2004/05)
City's win at Southampton means they have won 16 of their 19 away fixtures, only dropping points at Crystal Palace, Liverpool and Burnley.
They've surpassed Jose Mourinho's Chelsea side of 2004/05 with their final-day victory.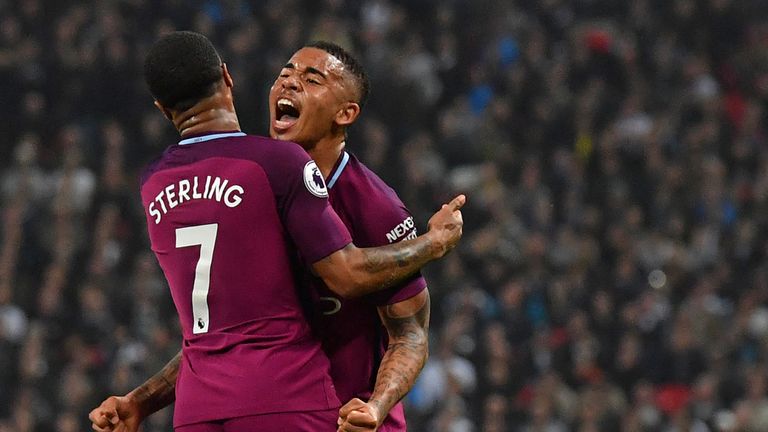 MOST AWAY POINTS
CITY TOTAL: 50
PREVIOUS RECORD: 48
PREVIOUS RECORD HOLDER: Chelsea (2004/05)
Chelsea collected 48 points on the road during 2004/05 but Guardiola's men made it 50 on the road with their final day win at Southampton.
GOAL DIFFERENCE
CITY TOTAL: +79
PREVIOUS RECORD: +71
PREVIOUS RECORD HOLDER: Chelsea (2009/10)
Man City have also clinched the best goal difference in the Premier League era. The previous top tally was +71, set by Chelsea in 2009/10, which was boosted by 29 goals from top goalscorer Didier Drogba.
City's win over Southampton has taken them to a new high of +79.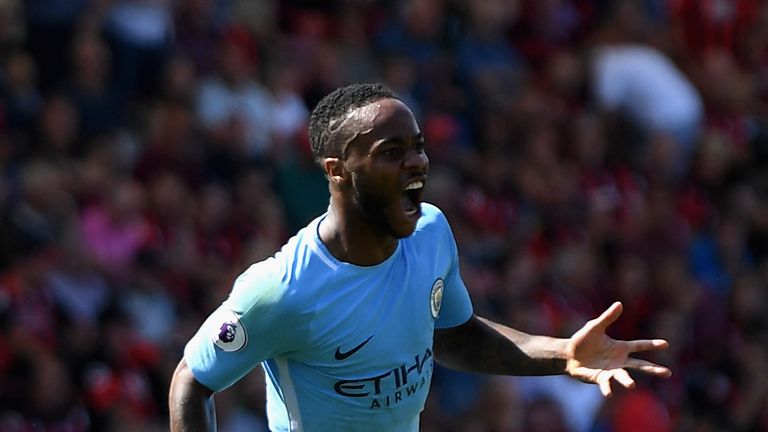 POINTS AHEAD OF SECOND
CITY TOTAL: 19
PREVIOUS RECORD: 18
PREVIOUS RECORD HOLDER: Manchester United (1999/00)
Manchester United ended the 1999/00 campaign 18 points ahead of runners-up Arsenal, despite winning only 28 of their fixtures.
But this season, they finished 19 points behind City - a huge gulf to make up next year.
RECORDS EQUALLED
GAMES TO PLAY WITH TITLE WON
CITY TOTAL: 5
PREVIOUS RECORD: 5
PREVIOUS RECORD HOLDER: Manchester United (2000/01)
The United side of 2000/01 held the previous record for winning the title with the highest number of games remaining, being crowned champions with five fixtures to play after a title-winning 4-2 victory over Coventry at Old Trafford. City have matched that record.