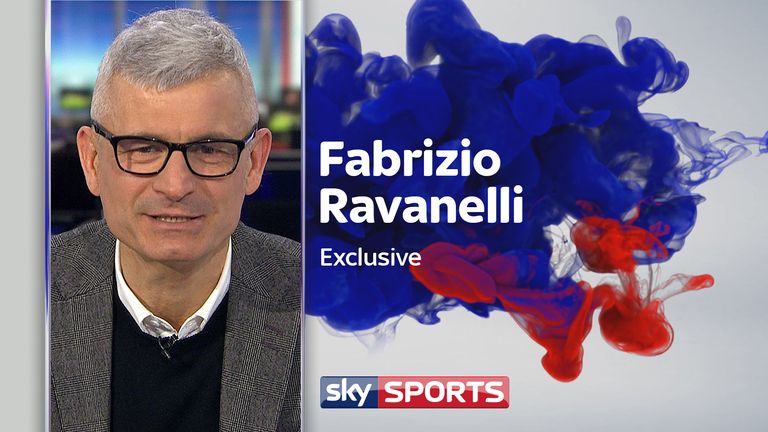 Earlier this year, Fabrizio Ravanelli told Sky Sports why he wants to manage Middlesbrough. Following Aitor Karanka's sacking, read our exclusive interview with the White Feather from February...
Fabrizio Ravanelli is becoming familiar with the journey. It is only a short trip from his Umbrian home to Perugia airport. He gets the flight to London Stansted and from there he can see a series of matches. This time it's Chelsea, Fulham and Leyton Orient.
"I am just looking at different situations," he explains. His old Juventus team-mate and good friend Antonio Conte is an obvious port of call. But his mind is also on Middlesbrough and he is quick to bring up the club where he spent one memorable season in 1996/97.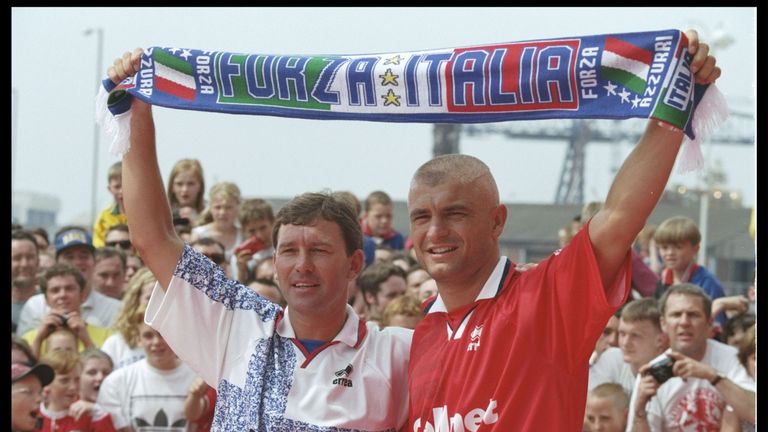 "It's my dream to go back to Middlesbrough one day as their manager," says Ravanelli. "I remember the passion of the Middlesbrough fans and what they brought to games. Sometimes they were the 12th man for us. It was a very hot atmosphere. Just fantastic.
"I know what the Premier League means to the people of Middlesbrough because they are fanatical about their football club. They are obsessed with football. For many people in Middlesbrough, football is the first thing. Everything else comes second."
Ravanelli remains a cult hero on Teesside having scored 31 goals in that solitary season there. It started with a hat-trick against Liverpool and took in two cup finals. But the journey ended in relegation and the Italian was gone shortly into the following campaign.
His spell at the club was not without acrimony but Ravanelli puts it down to where he had come from. He arrived fresh from scoring for Juventus in their 1996 Champions League final win over Ajax. Middlesbrough were operating in a different stratosphere at the time.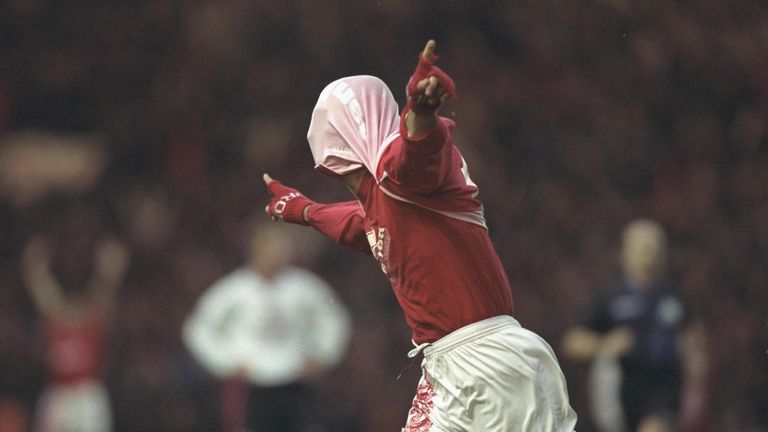 "It was totally different when I arrived in England," he recalls. "My mentality was strong, I was very professional and I was used to a top training ground. I remember having to go with my friends to the park rather than to Middlesbrough's training ground. It was very difficult.
"But I do remember Steve Gibson, the chairman. He wanted to do fantastic things. Now Middlesbrough have built a very good training ground. I think Middlesbrough have a good future now because of that. After building the training ground everything is possible.
"Middlesbrough is a good team with good people and for me, it is a top 10 Premier League club. That's my opinion because Steve Gibson is such a good chairman. Aitor Karanka is a fantastic manager doing a good job and he has brought them back to the Premier League."
Ravanelli is a bit more than an ex-player touting himself for a job. There is some substance there too. As well as his scouting trips to London, he has his coaching badges and spent time training the youth players at Juventus during Conte's spell at the club.
"I enjoyed it so much," he says. "It was a great experience for me. I coached the young players but I also got to manage the senior players who were not with the first team such as Amauri and Fabio Grosso because I have the licence required to work with senior players."
Son of the White Feather
Fabrizio Ravanelli's 19-year-old son Luca plays for Sassuolo. "He is a centre-back not a striker," explains Ravanelli. "I think he can be a good player because he is a strong player – 1.97 metres – and he's very quick. It's a very good combination."
Unfortunately, Ravanelli's first foray into senior club management saw him misstep. A move to Corsican club Ajaccio in France's first tier proved problematic and ended after only 12 games in charge. He had the language skills but he had picked the wrong club.
"I was unlucky because it was not very well organised and not very professional," admits the 48 year old. "That made it very difficult. Corsica is a very difficult city and there were many problems. It was impossible to work there.
"After that experience, I need to be more careful with my next move. Before I sign the contract I need to know everything about the club and the players. That's why I want to work in England because I know English football and the mentality of the people."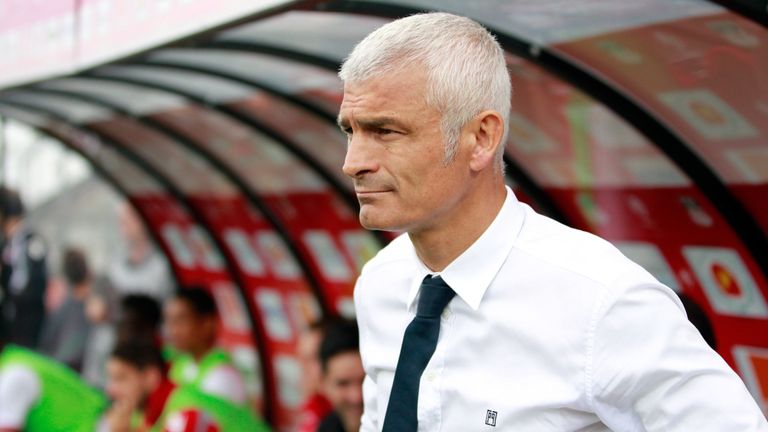 Ravanelli is more than prepared to coach in the Championship if that is where the opportunity arises. But it's the Premier League where Italians are really thriving with Conte seemingly set to repeat the feat of Claudio Ranieri and guide his team to the title.
So what is it about these Italians? "I think the Italian manager knows everything there is to know tactically and technically," says Ravanelli. "They are also prepared to work with video. Antonio, for example, works for hours with video. He loves to study tactics."
Ravanelli is clearly enjoying those trips to Cobham. But, as he says his goodbyes, thoughts return once more to Teesside. "I am working hard to be a manager and while I don't know when, it's my dream to one day get back there," he concludes.

Sky Customers can now upgrade to Sky Sports and get 12 months for just £18 per month. Upgrade now!