Merson's predictions: Arsenal to pull ahead in title race with Super Sunday win
Last Updated: 23/01/16 12:01pm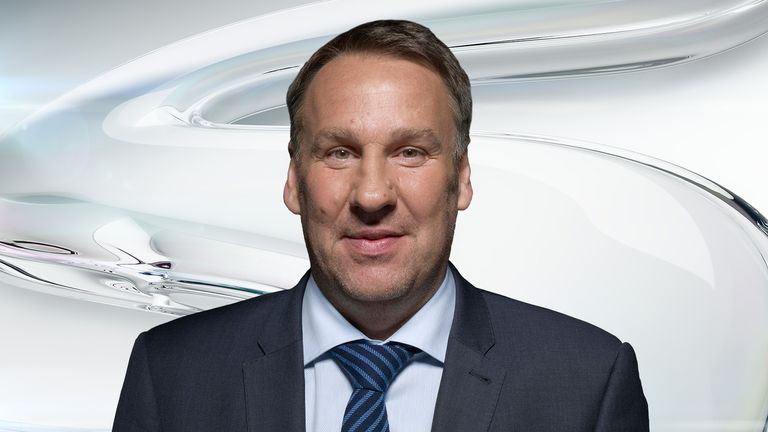 Sky Sports pundit Paul Merson returns for his weekly predictions column, looking ahead to Chelsea's trip to leaders Arsenal and West Ham's clash with Manchester City.
The Magic Man failed to predict a single correct score last week but did manage to predict the correct result in half of the week's Premier League fixtures.
Scroll on to see who Merse is backing this week...
Last week's predictions
| Result | Merse's prediction |
| --- | --- |
| Spurs 4-1 Sunderland | 3-1 |
| B'mouth 3-0 Norwich | 2-0 |
| Chelsea 3-3 Everton | 2-1 |
| Man City 4-0 C Palace | 3-0 |
| Newcastle 2-1 West Ham | 1-2 |
| So'ton 3-0 West Brom | 2-1 |
| Aston Villa 1-1 Leicester | 1-2 |
| Liverpool 0-1 Man Utd | 2-2 |
| Stoke 0-0 Arsenal | 1-1 |
| Swansea 1-0 Watford | 1-2 |
Arsenal v Chelsea - Super Sunday, 4pm, Sky Sports 1 HD
After 22 games, Chelsea's league position tells you all you need to know about their season. They are where they are for a reason. Last week showed exactly where Chelsea are at the moment. No disrespect to Everton but the way Chelsea celebrated the 3-3 draw like they had won the Champions League speaks volumes.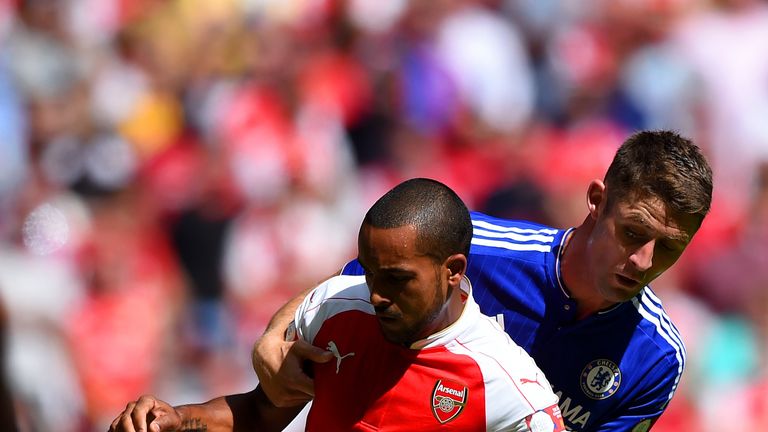 I cannot see Chelsea winning at Arsenal, the best they can hope for is for a draw. If Mesut Ozil and Alexis Sanchez return, and Arsenal score early, I think they'll run away with it. As a Chelsea fan I'd like to back them to get a draw but I have a job to do and I've got to be honest, so Arsenal will win here.
PAUL PREDICTS: 3-1 (Sky Bet odds 14/1)
Everton v Swansea - Super Sunday, 1.30pm, Sky Sports 1 HD
The one thing you're going to get with Everton is that they score goals and concede goals. I don't think Swansea can hurt them though, and I think Everton will romp home. I feared for Swansea until they beat Watford on Monday, that was a big football game.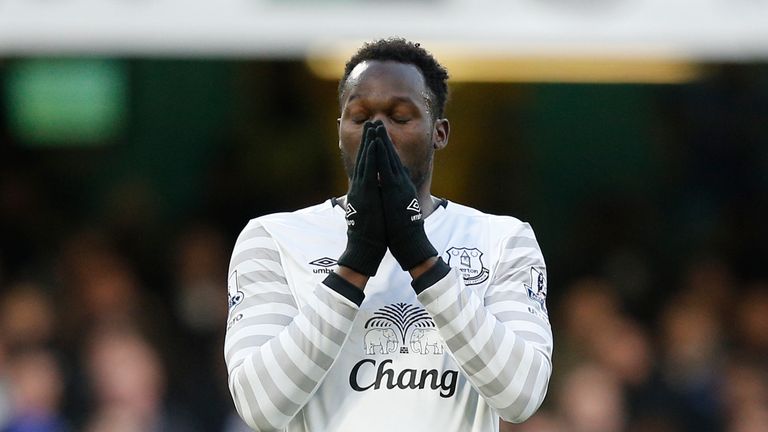 They're still very much in the relegation mix but it was a big three points nonetheless, dragging Watford down a bit. When you're at the bottom you want as many teams as possible down there with you. Despite that, I predict an easy Everton win with Romelu Lukaku to continue his fine goalscoring form.
PAUL PREDICTS: 4-0 (Sky Bet odds 28/1)
West Ham v Man City - Saturday Night Football, 5.30pm, Sky Sports 1 HD
West Ham will be disappointed with the result they had at Newcastle, they let Newcastle get away and when they turned it on at the end it was too late. The Hammers have got that class about them though, they can make things happen.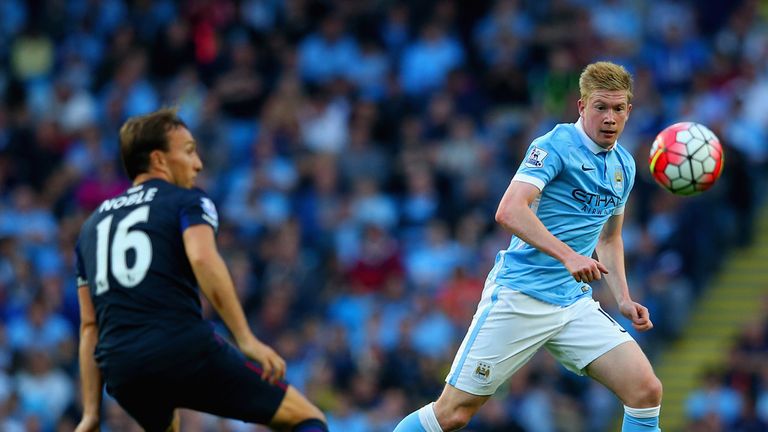 They appear to have sorted out their early-season troubles at Upton Park and I expect them to try and hit City on the counter. But they have to contend with Sergio Aguero who, for me, is the best centre-forward in the world, alongside Luis Suarez. City haven't been great away from home so I don't expect West Ham to lose this one.
PAUL PREDICTS: 1-1 (Sky Bet odds 13/2)
Norwich v Liverpool - Saturday, 12.45pm
I've been disappointed with Liverpool. If you take away the performances at Chelsea and Man City then I don't think a lot has changed. With the exception of Emre Can, no one ever looked like scoring in a month of Sundays against Manchester United. Christian Benteke was sat on the bench and brought on with 10 minutes to go, were Liverpool going for the draw?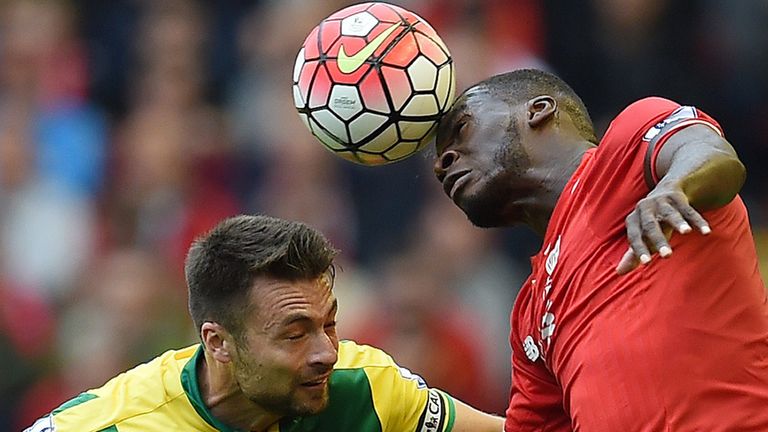 Norwich have got to win this game for me. Teams lose games and relegation battles but you can't lose games like they did at Bournemouth, that would have worried Alex Neil. Steven Naismith is a great buy, he will bring experience and energy to the side and I expect him to do really well. I'm backing a draw here, I haven't been impressed with Liverpool and Klopp has to sort out the striker issue.
PAUL PREDICTS: 1-1 (Sky Bet odds 5/1)
Crystal Palace v Tottenham - Saturday, 3pm
This is a tough game but Tottenham are playing really well. Palace have hit a bump recently, I don't like calling teams 'one-man teams' but they are a lesser side when Yannick Bolasie doesn't play. Add that to the fact that their strikers have been misfiring and this current slump is understandable.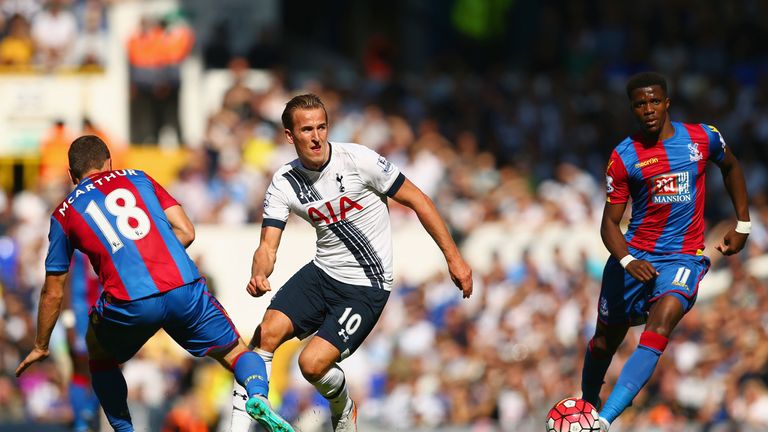 Spurs are a good team and they'll be boosted having rested Harry Kane and Dele Alli in the FA Cup win at Leicester. I'm starting to worry myself with the amount of times I'm backing Spurs but they are a very good team, all the way through the spine of the team is top drawer. Victory at Palace will keep their slim title hopes alive but, come the end of the season, I feel they will be kicking themselves for losing to Leicester last week.
PAUL PREDICTS: 1-2 (Sky Bet odds 15/2)
Leicester v Stoke - Saturday, 3pm
Leicester are a prime example of the effect of pressure on teams and players. Pressure strikes when you are at the top and you saw that with Riyad Mahrez, who missed two penalties in two big games that he would have rolled in earlier in the season.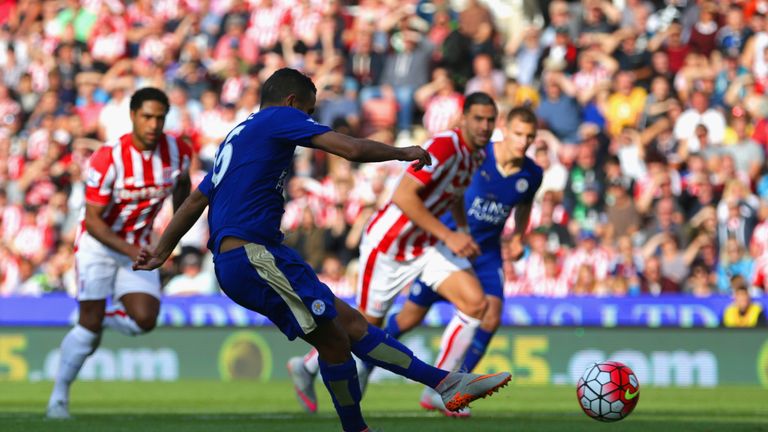 If those had gone in, Leicester would have won and been four points clear at the top of the league. All Leicester had to do at the start of the season was stay up, now there's a different task and it appears the pressure has got to them. This will be a good, open game. Stoke are a good side and will take the game to Leicester and I expect there to be goals.
PAUL PREDICTS: 2-2 (Sky Bet odds 14/1)
Man Utd v Southampton - Saturday, 3pm
United are getting a little too much stick, if I'm being honest. Don't get me wrong, they were poor at Liverpool, but they won! You cannot argue with that. They have hung in through a difficult period and sometimes you've got to give credit where credit is due.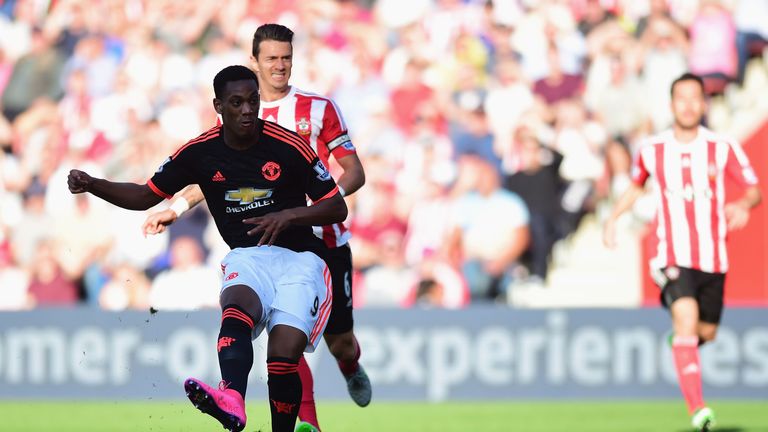 They are winning games and I expect them to win here, although it will be hard as I just don't see Manchester United blowing teams away like they used to. Sooner or later, though, they are going to play well and when they do, teams are going to be in trouble.
PAUL PREDICTS: 2-1 (Sky Bet odds 15/2)
Sunderland v Bournemouth - Saturday, 3pm
Wow, what a game! Bournemouth's victory over Norwich was massive. I watched them twice last week and if they had scored a second against West Ham, they would have gone on to win that game too. This is going to be a great game as Sunderland cannot afford to lose. The key for Sunderland is that they've got Jermain Defoe and Sam Allardyce.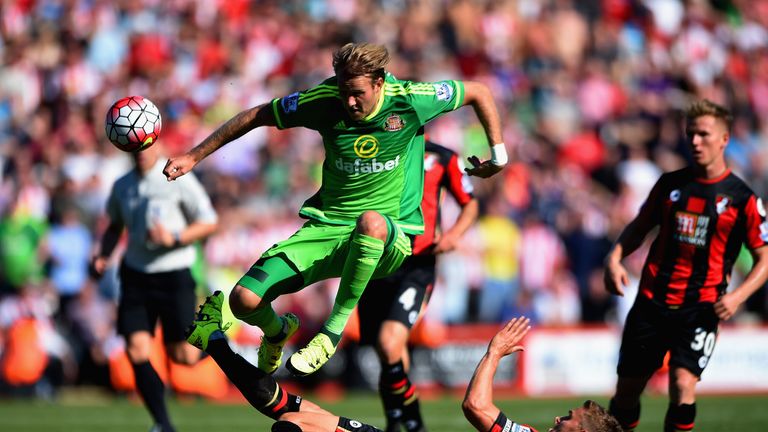 Big Sam won't mess about, he is the most experienced manager down at the bottom, and Defoe is the best centre-forward. Defoe has nine goals this season, who else can match that? I'm going for Sunderland here as Sam will have his team right up and at it and they'll just overpower a good footballing Bournemouth team.
PAUL PREDICTS: 2-1 (Sky Bet odds 10/1)
Watford v Newcastle - Saturday, 3pm
I worry about Watford. They are on a glass mountain with slippers on and they're sliding very quickly. People point to their league position and how many points they've got, but they just went and lost four games on the spin. If they lose this game, Newcastle shoot up and Watford get sucked in, but if they can win, I would probably say they would go on and stay in the Premier League.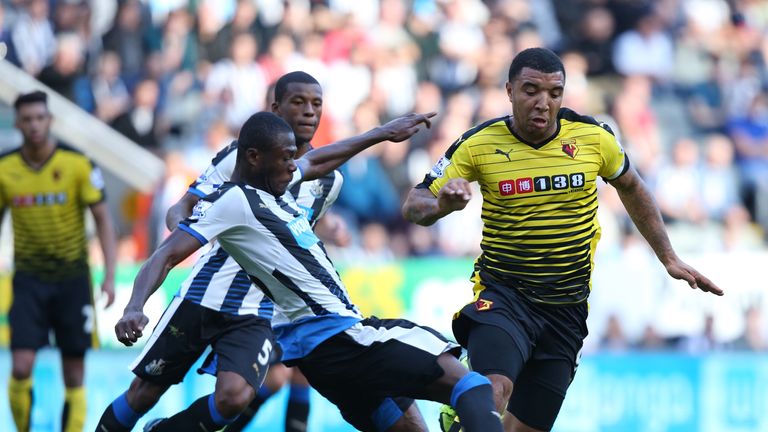 If they lose this game, they are right back in the relegation mix, I've seen teams in higher positions than them go down. People are wising up to playing against Troy Deeney and Odion Ighalo now, and I fancy Newcastle to nick a win. Steve McClaren is turning a corner and he's bought well. They are a strong team, they have quality and now they are starting to believe in themselves.
PAUL PREDICTS: 0-1 (Sky Bet odds 17/2)
West Brom v Aston Villa - Saturday, 3pm
This is a massive game. Villa are rolling, four games unbeaten, still in the FA Cup and that is exactly what they needed. Villa need to win, draws are no good for them at this stage. West Brom aren't the sort of team that will blow Villa away, but Tony Pulis simply doesn't lose these sort of games.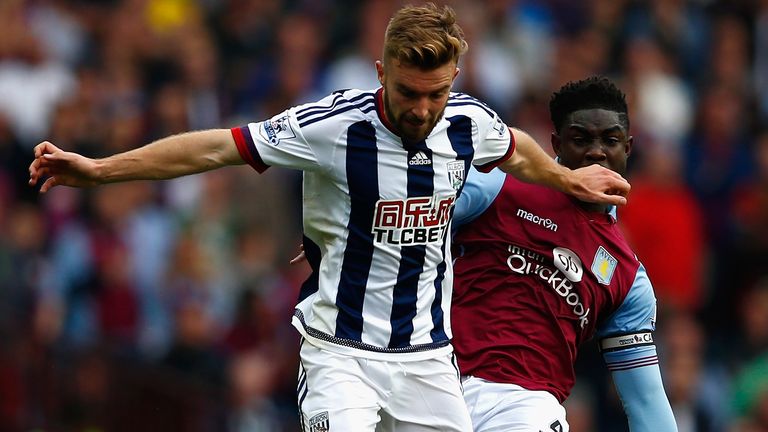 If West Brom win this, it probably puts Villa down and all-but secures Albion's safety. I fancy Villa to get a point here but that is my heart talking, if I hadn't have played for Villa then I would be going for the Baggies for sure.
PAUL PREDICTS: 1-1 (Sky Bet odds 9/2)
Think you know better than Merse? Take him on at Super 6 for the chance to win £250,000!