The Premier League throws up a midweek football feast as clubs return from FA Cup action to play the corresponding set of Boxing Day fixtures.
And Sky Sports football expert Paul Merson has cast his expert eye over the latest round of top-flight games as the battle for silverware and safety continues.
Last week's PL predictions
| | |
| --- | --- |
| Norwich 4-5 Liverpool | 1-1 |
| C Palace 1-3 Spurs | 1-2 |
| Leicester 3-0 Stoke | 2-2 |
| Man Utd 0-1 So'ton | 2-1 |
| Sunderland 1-1 B'mouth | 2-1 |
| Watford 2-1 Newcastle | 0-1 |
| West Brom 0-0 Aston Villa | 1-1 |
| West Ham 2-2 Man City | 1-1 |
| Everton 1-2 Swansea | 4-0 |
| Arsenal 0-1 Chelsea | 3-1 |
Read on to see what the Magic Man is predicting in Wednesday's fixtures - and how he got on on Tuesday...
Watford v Chelsea (Wednesday, 7.45pm)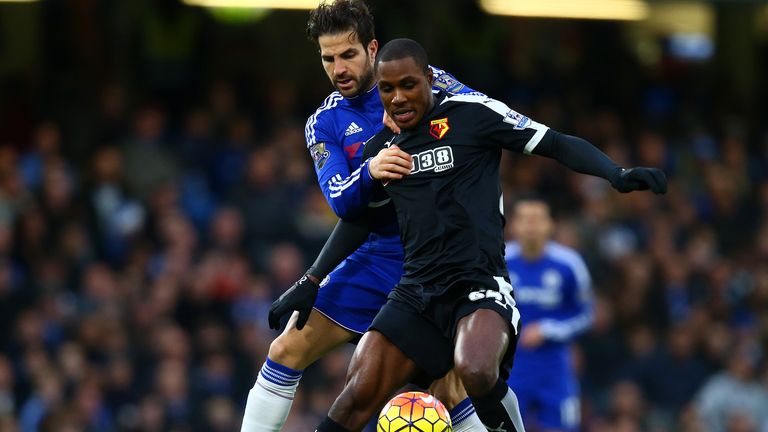 Chelsea should win this one. They've got the players to do just that and they seem up for it now. The players may be the same but Chelsea are a different team to when Jose Mourinho was there. Since Guus Hiddink has come in the players have really upped their games. Cesc Fabregas looks like the player he used to be, as does Diego Costa. If Chelsea can keep Troy Deeney and Odion Ighalo quiet they win this game. It's quite simple. I see a 2-1 Chelsea win with Costa scoring first.
PAUL PREDICTS: 1-2 (8/1 with Sky Bet)
Everton v Newcastle (Wednesday, 7.45pm)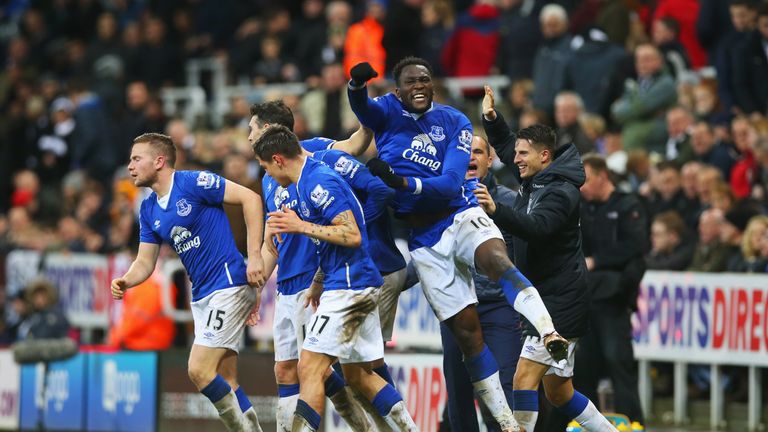 You just don't know what you are going to get with Everton. Last week I went with them to beat Swansea 4-0 and look what happened. I really thought Roberto Martinez's side would dominate Swansea, but they just didn't turn up. They've got star players but they just don't win football matches. It must be so frustrating to be an Everton fan. You look at the team when it comes out onto the pitch and think it's a tremendous side.
There are not many of those players that do not get in other teams in the Premier League. On the other hand, Newcastle have bought well this month and have played well in patches. But Everton have got too many good players and sooner or later they have to start winning football matches. I'm backing Everton again, this time by a score of 3-1 with Romelu Lukaku scoring first.
PAUL PREDICTS: 3-1 (11/1 with Sky Bet)
Arsenal v Southampton (Tuesday, 7.45pm)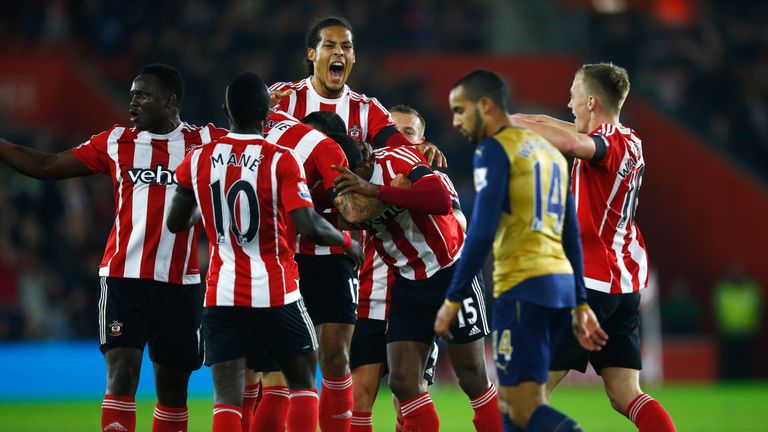 This is a difficult game for Arsenal. Southampton have really turned a corner. They had a bit of a dodgy patch but they've got a run going. They're not letting in too many goals and are very hard to beat making this one a potential banana skin for Arsenal.
Having Alexis Sanchez back is a real boost for the Gunners and I also think the fact Per Mertesacker is suspended is a bonus too, because we all saw what Shane Long did to him in the reverse fixture on Boxing Day. That's the way Southampton would have tried to play again, hitting long balls over the top of Mertesacker for Long to chase.
Still, it's a difficult game for the Gunners but one they will win because of the return of Sanchez. He will score the first goal for me in what will be a 3-1 home win.
PAUL PREDICTS: 3-1 (12/1 with Sky Bet) - RESULT: 0-0
Leicester v Liverpool (Tuesday, 7.45pm)
Kasper Schmeichel was on Soccer AM saying Leicester are not talking about the title. For me, they should be talking about it. This is a once-in-a-lifetime opportunity for the club, the players and the supporters. They are where they are at the top because they are a good team and they are playing well.
These opportunities don't come along that often. I won the league at Arsenal one year, didn't win the next but then won it again the year after. After that we never looked like winning it again. That's how quickly it changes. It's a once-in-a-lifetime opportunity and they are speaking about not talking about it. It's beyond me.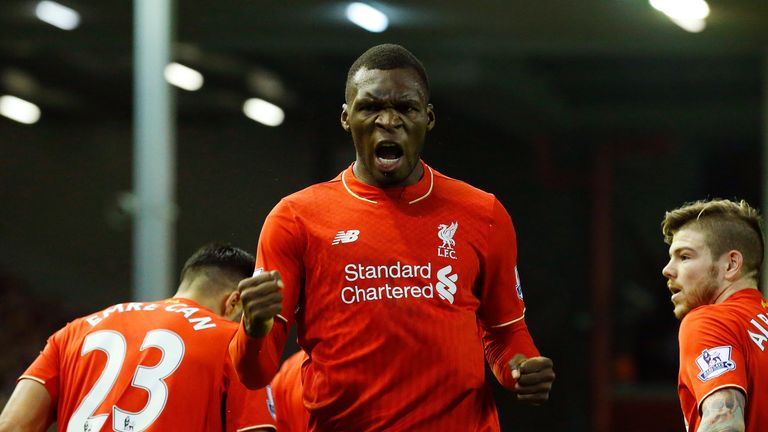 The next three games define them. If they win all three they will be Premier League champions. If they lose all three they will be fighting to stay in the top-four. If you are not talking about winning it surely that makes you lackadaisical and it makes you think you've got a free swing at it.
It's not a free swing. We are 23 games in, not five. However, I see them winning this game. They can beat Liverpool, who I think are a bit all over the shop at the moment. I'm going for a 2-1 home win and I'm also backing Jamie Vardy to be first goalscorer. I just cannot see how Liverpool will cope with Vardy.
PAUL PREDICTS: 2-1 (9/1 with Sky Bet) - RESULT: 2-0
Norwich v Tottenham (Tuesday, 7.45pm)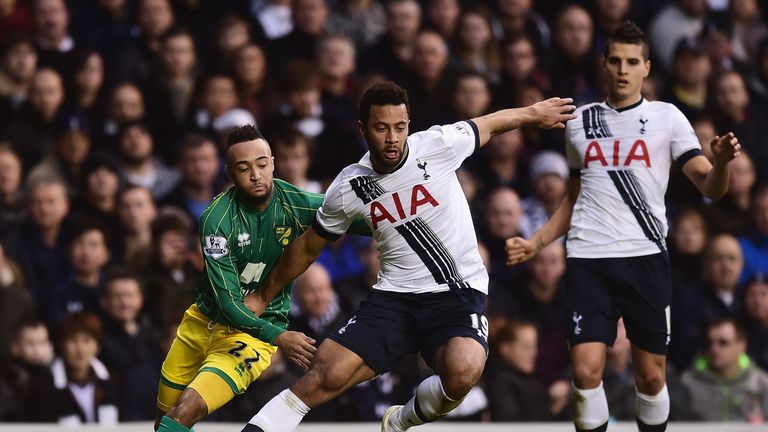 I don't see anything other than a Tottenham win. They are absolutely flying at the moment. If you take a look at Norwich and their result the other week against a Liverpool side, who are not finding it easy to score goals and they let in five against them. I've watched a lot this season and they create a lot of chances but just cannot put the ball in the net.
That's why the result against Liverpool was a real hammer blow for them. The one day they score four they let in five. Then you don't have a game for a while and that's even worse because you have a long time to stew over it. I just think Tottenham, who will miss Jan Vertonghen, are on fire. They have too much fire power and I'm backing Spurs to win 3-1 with Harry Kane to grab the first goal.
PAUL PREDICTS: 1-3 (14/1 with Sky Bet) - RESULT: 0-3
Sunderland v Man City (Tuesday, 7.45pm)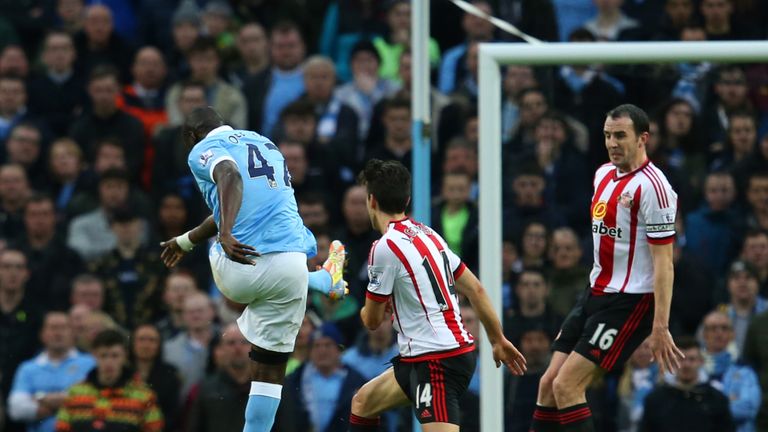 I remember when Sunderland beat Man City 1-0 back in 2012 when Ji Dong-won went round Joe Hart to score the winner in injury time. However, it could have been 100-0 to City. It was one of the most one-sided games I've seen but Sunderland popped up with the winner. Sam Allardyce is in a bit of a tricky position at the moment. He's got four incredibly hard games coming up against some of the top teams in the league.
Sunderland have to pick up a couple of points here or there and sweat on a few other teams down there dropping points, otherwise they could be well adrift by the end of this month. Anything is a bonus for Sunderland against City, whose away form has not been great in recent times. However, with Sergio Aguero, who I am backing for the first goal, rested at the weekend I will have to side with City in a 3-1 win.
PAUL PREDICTS: 1-3 (10/1 with Sky Bet) - RESULT: 0-1
West Ham v Aston Villa (Tuesday, 7.45pm)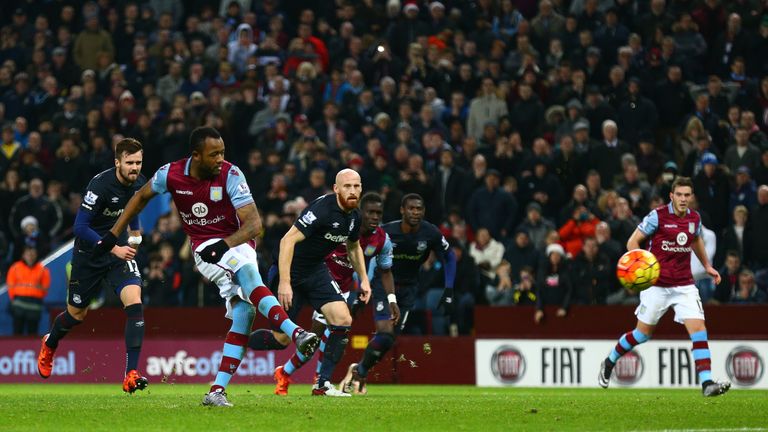 West Ham are a very good football team. Aston Villa were on a good run but after getting hammered by Man City 4-0, and now they've got to travel to Upton Park, I think they are in trouble. With the likes of Dimitri Payet and Enner Valencia in their ranks West Ham are a top team and I'd be shocked if Villa got anything from this game. I can't see anything but a home 3-0 win with Valencia the man to open the scoring.
PAUL PREDICTS: 3-0 (14/1 with Sky Bet) - RESULT: 2-0
Crystal Palace v Bournemouth (Tuesday, 8pm)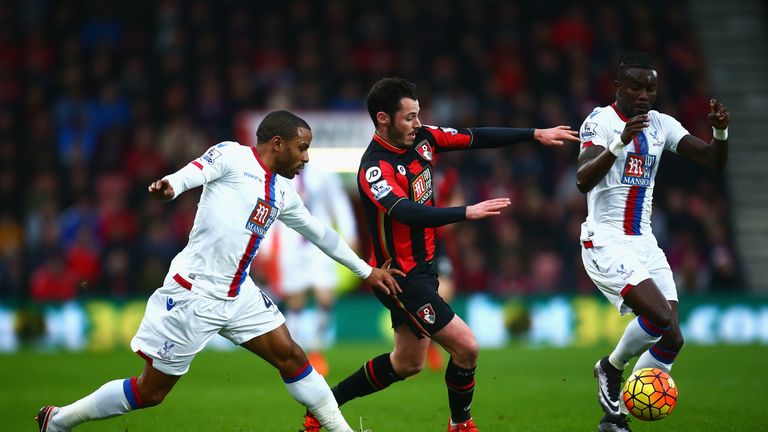 Crystal Palace had an excellent result at the weekend and I can see them going all the way in the FA Cup. If they can have a bit of luck they can have a real good crack at lifting the trophy this year. I think they can beat Bournemouth. Eddie Howe's side played well the other week at Sunderland and should have won the game. They didn't and that's a real worry for me.
Crystal Palace will be a lot more ruthless and I can see the home side winning 3-2. Emmanuel Adebayor has come in but he hasn't had any football. I would be surprised to see him involved so I'm going for Wilfried Zaha to score the first goal.
PAUL PREDICTS: 3-2 (40/1 with Sky Bet) - RESULT: 1-2
Manchester United v Stoke (Tuesday, 8pm)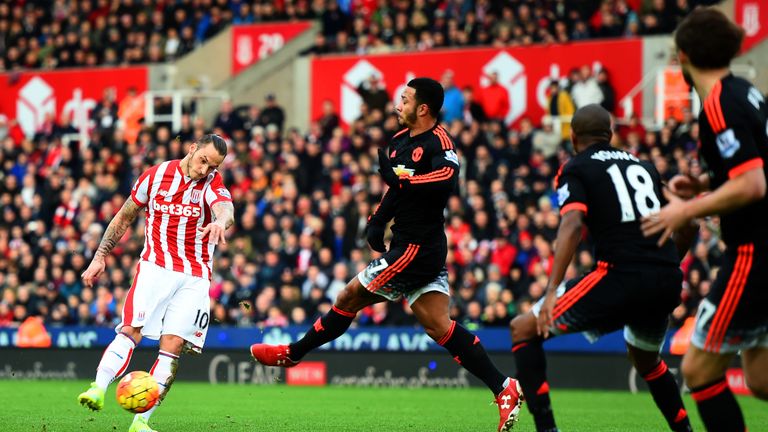 Derby played into Manchester United's hands on Friday. The Championship side sat back and played the name rather than playing against the players at the club currently, who are not doing so well. Derby showed United far too much respect.
When you play United you have to have a real go at them but Stoke have hit a brick wall all of a sudden. Going out of the Capital One Cup and then the FA Cup has been a real blow for them. Now they go to Old Trafford thinking their season is virtually over.
Stoke have played some great stuff this year and have had a great season but in the blink of an eye they are out of everything. I'm really not sure why, but I have a feel United will win this one. It's been a bad week at Stoke and I think it continues for them at Old Trafford. I'm going for 2-1 United with Wayne Rooney scoring first.
PAUL PREDICTS: 2-1 (15/2 with Sky Bet) - RESULT: 3-0
West Brom v Swansea (Tuesday, 8pm)
I always think West Brom will be okay because of Tony Pulis. He's too good at what he does for them to go down. I'm not saying the players are too good, Pulis is too good. West Brom very rarely lose games when they can't afford to lose. Against Aston Villa the other week they were poor, but they did not lose. They got a point and those points add up in terms of a relegation battle.
On the other hand, Swansea have turned a corner. They rode their luck against Everton but fair play to them, they got the result. I'm backing a 1-1 draw here. I don't see West Brom losing games to the teams in and around them. Salomon Rondon can get the first goal for the hosts.
PAUL PREDICTS: 1-1 (9/2 with Sky Bet) - RESULT: 1-1
Think you know better than Merse? Take him on at Super 6 for the chance to win £250,000!