Paul Merson's Premier League predictions: Victory for West Brom
Last Updated: 20/11/16 6:37pm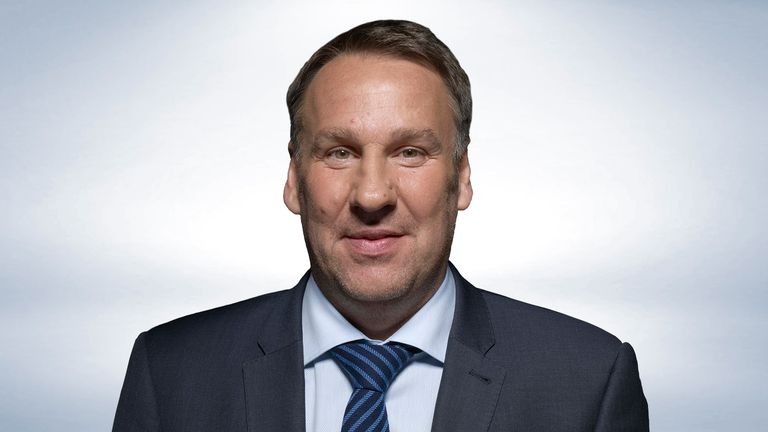 Sky Sports football pundit Paul Merson looks ahead to West Brom v Burnley on Monday Night Football.
Merse went up against his son, St Albans' Sam Merson, with his predictions last time out, with the Magic Man picking up four results and one perfect score. Sam registered just two correct results.
Here's how they got on...
Last time out...
| | | |
| --- | --- | --- |
| Result | Paul Merson predicted | Sam Merson predicted |
| Liverpool 6-1 Watford | 3-1 | 3-0 |
| Leicester 1-2 West Brom | 2-1 | 1-1 |
| Arsenal 1-1 Tottenham | 3-1 | 3-1 |
| Hull 2-1 Southampton | 0-2 | 1-1 |
| Swansea 1-3 Man Utd | 1-2 | 0-1 |
| B'mouth 1-2 Sunderland | 2-0 | 2-0 |
| Burnley 3-2 Palace | 2-1 | 1-2 |
| Man City 1-1 Boro | 3-0 | 2-0 |
| West Ham 1-1 Stoke | 1-1 | 0-1 |
| Chelsea 5-0 Everton | 2-0 | 2-2 |
I actually think this will be a really, really good game, one of those games that both clubs look back on at the end of the season and say: "That was a massive, massive result."
The top teams can lose a game and then win five on the trot, but every game is a cup final for these mid-to-bottom teams.
I like both managers, they don't get anywhere near the amount of credit they deserve. Sean Dyche barely gets a mention! Who can do the job he's done?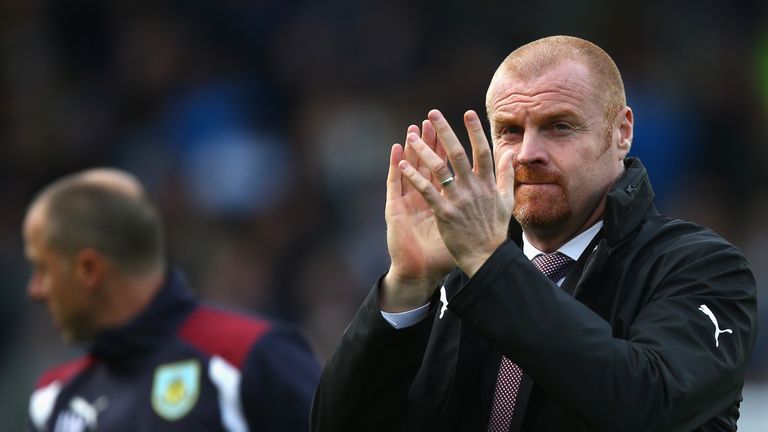 West Brom will never go down as long as Tony Pulis is manager. I can understand the fans' frustrations sometimes, because they often don't open the game quickly enough. But they have some very good players in Rondon, McClean and Brunt.
I think they'll actually have a go at Burnley, and I think Burnley will do the same. I think it will be entertaining. Both teams need to win, and these are the games that these teams highlight.
PAUL PREDICTS: 3-2 (Sky Bet odds 40/1)
Merson's earlier predictions this weekend...
Boro have turned the corner. To pick up five points from their last three games - away at Arsenal where they should have won, home to Bournemouth who were on form, and to then get a draw at City, who had just beaten Barcelona.
This will be very, very difficult for them, and I think they're going to set up, as they did against Arsenal and City, to make it very difficult for Chelsea to break them down.
I've played at Boro, it's harder to sit back at home than it is away, because the fans will want you to attack, but if they open this game up it will get messy.
The three at the back is working for Chelsea, and I think the wing-backs have done great. But playing wing-back is the graveyard shift, it's a hard job. You're up and down, up and down all day, you have to be the full-back and the winger at the same time.
I'd be shocked if Conte can get his wing-backs doing that week in, week out, and when they start getting tired, you start playing five at the back and getting overrun in midfield. If they can rotate their wing-backs, they can do anything.
They've been outstanding since the Arsenal defeat, they have ripped teams apart. They made Everton look like a League Two team.
PAUL PREDICTS: 0-2 (Sky Bet odds 11/2)
I think this will be a draw. Arsenal thought they could turn up in February and win, and ended up getting beaten 3-2.
Wenger is moaning about Alexis Sanchez and Chile, I think he's just starting to make excuses already.
Really, Arsenal should win this game on form, but with Jose Mourinho's record against Wenger, I think he has a hold over him. I'm going 1-1.
I think Mourinho's record over Wenger makes a big difference. People aren't really expecting United to win this, with Arsenal playing well, but I'm going one each.
PAUL PREDICTED: 1-1 (Sky Bet odds 5/1) RESULT: 1-1
I'm going for Sunderland here. I watched them against Bournemouth and they were decent. Moyes played two up front, and I think that's the important thing.
Victor Anichebe was unbelievable, unplayable, and I expect them to beat Hull.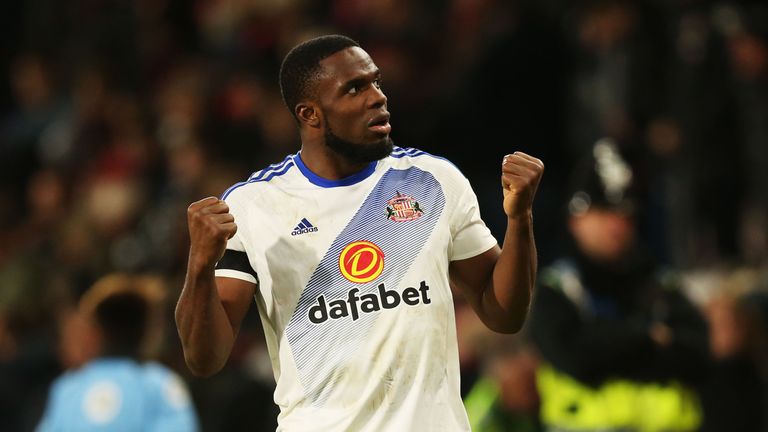 Hull got a massive result against Southampton, but this is difficult. They need to get something from the game, but I think the home advantage will make a difference.
PAUL PREDICTED: 2-1 (Sky Bet odds 15/2) RESULT: 3-0
This will be a good game, and I don't see much between the two teams. At the moment I think they're relatively evenly matched, and you don't know whether Leicester are going to rest players for the Champions League.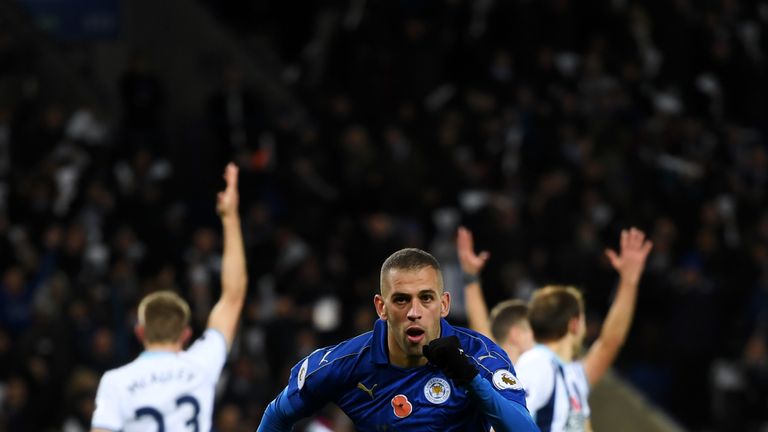 Watford haven't really got that run together, but overall I think they've done great to be where they are. They can't moan at their last 18 months at all.
PAUL PREDICTED: 1-1 (Sky Bet odds 5/1) RESULT: 2-1
This is a big one. Coming back off the international break is always a leveller.
Palace are on one of those Alan Pardew runs, where you can win five on the trot then lost five on the trot.
The other week, when Palace got back to 2-2 against Burnley, there looked to be only one winner, then Burnley go up the other end and score. It's a rotten run.
I think it always feels like a hard place to go, Selhurst Park, but Aguero didn't play for Argentina in midweek and I can see him firing.
PAUL PREDICTED: 1-3 (Sky Bet odds 10/1) RESULT: 1-2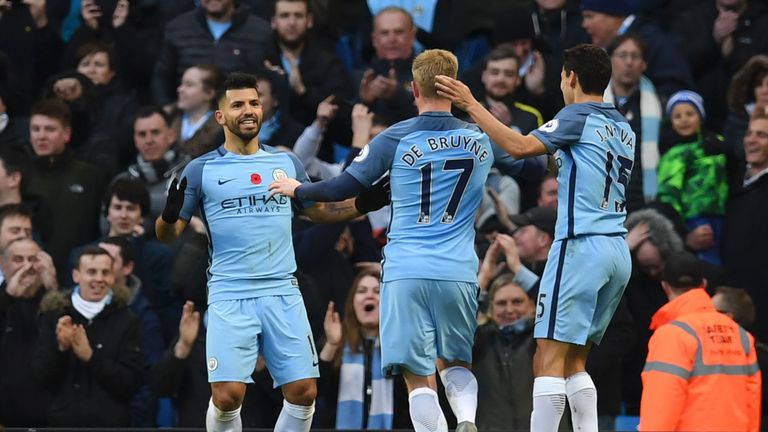 I can't see anything but an Everton win here. I know they got a good hiding at Chelsea, but if Chelsea keep playing like that, a lot of teams will be on the end of that.
But Swansea are struggling. I like Bob Bradley, and Paul Williams has just come in to help him out, but is that a Bob Bradley appointment? It's a bit of a strange one for me.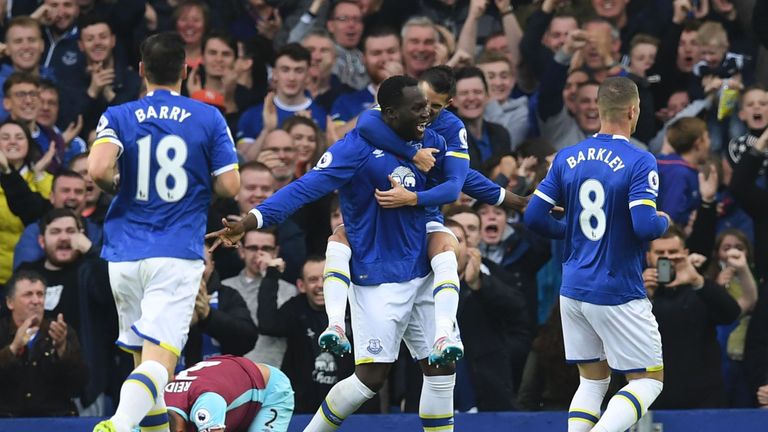 I think Everton will get back on track here with a comfortable win.
PAUL PREDICTED: 3-0 (Sky Bet odds 10/1) RESULT: 1-1
I never go against Stoke at home, as you know! They're flying at the moment, they've turned the corner, and Bournemouth have had two shocking results against Boro and Sunderland.
They were on a nice little run, and I don't think they took their foot off the gas per se, but they got a tad lackadaisical.
At the end of the day, they've put themselves in a bit of a problem now. If they lose this, that's three on the trot, and when one minute you're looking at mid-table, the next you're looking at teams around you and you're dragged back into it.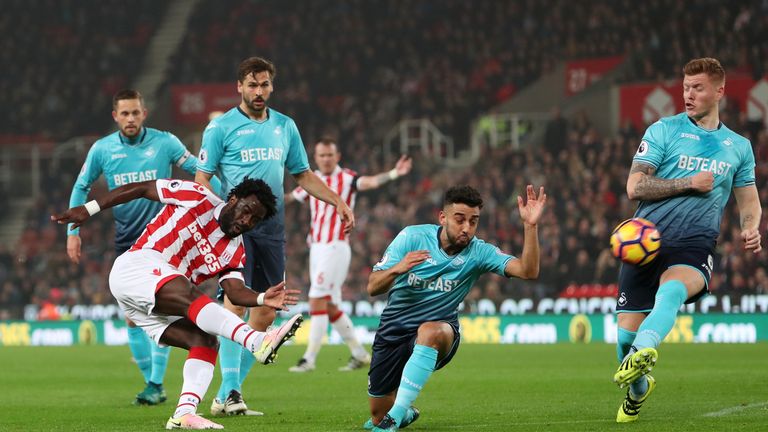 Stoke have been as good as anybody in the last few weeks, and when Bony has his confidence, he's so hard to play against.
Joe Allen is playing as well as anybody, Arnautovic I have always said is top drawer, and Shaqiri too. When they're all clicking at the same time, Stoke are a force.
PAUL PREDICTED: 3-1 (Sky Bet odds 14/1) RESULT: 0-1
This should be a real, real good game. For Liverpool, these are the times you've got to take advantage. Other teams will come back from international duty, look at the fixtures and think: "Wait a minute, we've got Champions League and Europa League this week, do we rest players or not?"
Liverpool don't have to do that. Jurgen Klopp can play his best team, tell them to have a couple days off in the week, and that's your advantage.
Southampton have had a couple of shocking results, being completely outplayed by Chelsea, and then going to Hull and losing. All of a sudden, they're on a bit of a slump with the Europa League game coming up.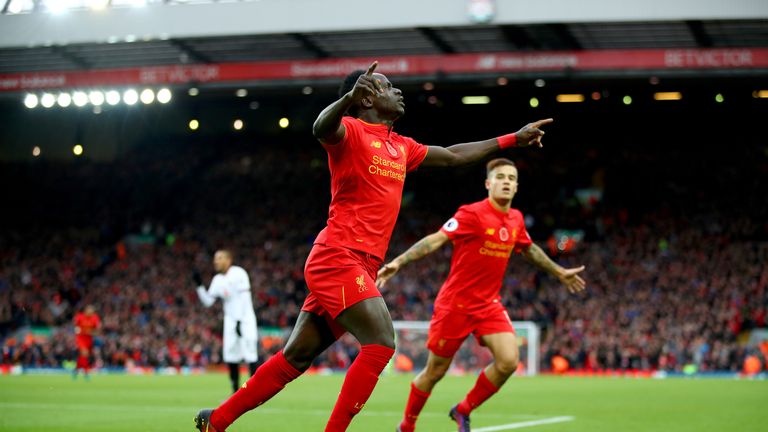 Three weeks ago this looked like a difficult game, and all of a sudden it doesn't now.
Liverpool so far this season are the most exciting team in the Premier League, but there's a long way to go.
PAUL PREDICTED: 1-3 (Sky Bet odds 14/1) RESULT: 0-0
I'm going to go for a comfortable Spurs win. They've had a couple of bad results in the Champions League, but they're still undefeated in the league.
It was a very even game against Arsenal a fortnight ago, and with West Ham still struggling, I can't see anything but a Spurs win.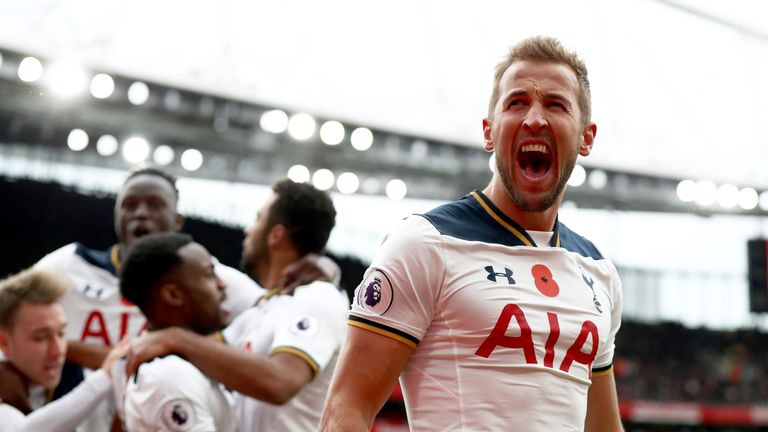 These two really don't like each other, full stop. It's a big grudge game. To be unbeaten so far this season is some going in a difficult league.
PAUL PREDICTED: 2-0 (Sky Bet odds 6/1) RESULT: 3-2
Upgrade to Sky Sports now to watch Man Utd v Arsenal this Saturday and get the first six months half price!