Paul Merson returns with his predictions for Wednesday night's Premier League matches.
Premier League leaders Chelsea travel to Sunderland while Manchester United are at Crystal Palace and Liverpool travel to Middlesbrough.
Soccer Saturday pundit Merson once again makes his predictions and don't forget you can keep up with all the action by watching Soccer Special on our live stream on SkySports.com and the Sky Sports app.
You can also watch all the goals as they go in and see match highlights with the Sky Sports Score Centre app.
The pressure is getting to Jurgen Klopp. Everything was going well at the start of the season, it was all nice and jokey, now he is having a go at Gary Neville because he is giving his opinion. That is what happens, it's the pressure.
This is why it's the best league in the world, because anybody can beat anybody on any given day if you don't turn up. That's what happening.
Defensively Liverpool are not good enough; can they keep a clean sheet? I will go Liverpool to win just because they are good going forward, but their Achilles' heel is at the back. Other teams will always be in the game against them because they will always have belief that Liverpool will give you a chance.
PAUL PREDICTS: 1-2 (Sky Bet odds 7/1)
Didier Ndong will be a miss for Sunderland through suspension as he is the engine in their team. They had a shocking result against Swansea and I can't see anything other than a Chelsea win.
Chelsea are having to work hard for their wins and West Brom were a bit unlucky not to get anything at the weekend. But Chelsea have champagne moments in their team and they are rock solid at the back.
PAUL PREDICTS: 0-2 (Sky Bet odds 11/2)
It was a great draw for West Ham at Liverpool and you would like to think that would give them some confidence. If they win this game they will be alright but if they lose they will be in a major relegation battle.
They are playing against a team who can't win a game away from home for toffee and West Ham will have highlighted this as must-win.
To draw at Liverpool was a good result but the week before they got blown away by Arsenal, so are we covering over the cracks with the Liverpool goalkeeper and that's why they got back into the game.
I have to give credit where credit is due; to fall behind so quickly against Liverpool and get a point is great for them.
PAUL PREDICTS: 2-0 (Sky Bet odds 13/2)
I have been impressed with United. They have really turned the corner, they haven't had much luck but they got a good result against Spurs and they look decent.
Henrikh Mkhitaryan will be missed, that is a major blow, because they are a lot better when he is in the team, they move the ball quicker and have more of a threat.
Palace, though, are letting in goals for fun. To give them their due, it's open and attacking football, and they were unlucky the other day with that Robert Snodgrass penalty which was bordering on ridiculous.
Wilfried Zaha has looked outstanding recently, I can't remember the last time he had a bad game, but they are playing his way.
PAUL PREDICTS: 1-2 (Sky Bet odds 15/2)
I just don't know with Man City. I expect them to win every game but they don't really know what they are doing. For too many years the manager has put teams out there - like Barcelona with Messi and Bayern having just won the treble - and not had to do much. He comes here and it's difficult.
I would expect them to beat Watford. They have to win. If Man City don't win this game they are struggling to be in the top four let alone win the league. At the moment they just don't look anywhere near. They have a goalkeeper who can't make a save.
PAUL PREDICTS: 2-0 (Sky Bet odds 6/1)
Stoke are a decent team and put up a good effort against Arsenal at the weekend. They had chances and could count themselves unlucky, because when the referee gave the penalty he saw the challenge by Granit Xhaka so has to send him off.
If he has seen it and given a penalty, it's an elbow to the face. But they played well.
Southampton are solid at the back but lack firepower going forward, especially with Charlie Austin out injured.
PAUL PREDICTS: 2-0 (Sky Bet odds 12/1)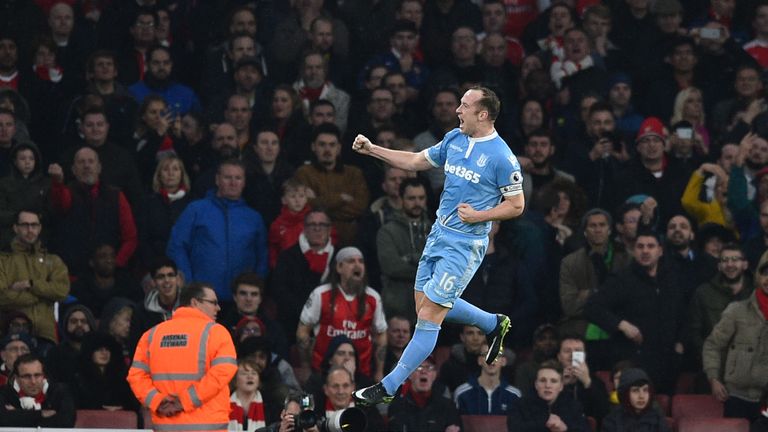 If you look at the games that the rest of the top six have in midweek, then Tottenham need to win. They have the easiest game out of everybody and I think they will get the three points.
They were OK against United, just OK. At times they got into positions where they should have been better. They have to win these games to stay around the top four.
PAUL PREDICTS: 3-0 (Sky Bet odds 11/2)
West Brom are playing well and the game against Chelsea was in the balance at 0-0. It wouldn't have been a smash-and-grab if they had got a result.
Tony Pulis put on an absolute show for what you have to do tactically. We all talk about Pep Guardiola and then you look at him at Leicester and he is probably the only person who has never seen Leicester play judging by the way he set his team up.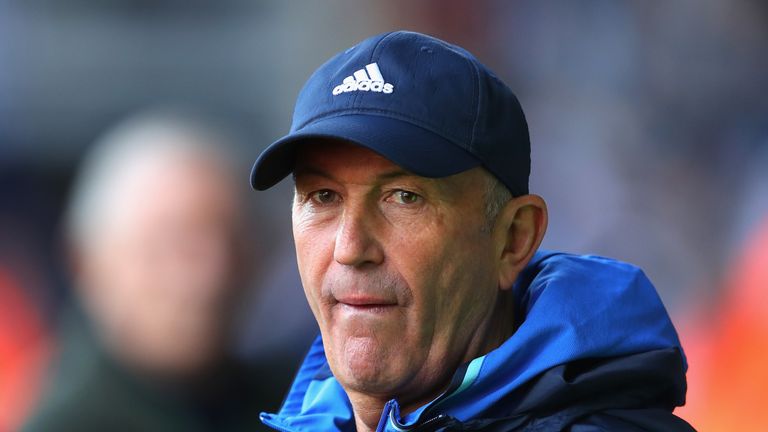 You look at Tony Pulis and he never gets any credit. Pep Guardiola is supposed to have invented football and they were tactically all over the place at Leicester. Tony Pulis goes to Chelsea, who are winning every game, and Chelsea half snatch the game. West Brom were outstanding.
Swansea had a big result the other day in a must-win game against Sunderland but I can't see them winning this.
PAUL PREDICTS: 2-0 (Sky Bet odds 15/2)