Who will come out on top in the Premier League this weekend? Paul Merson is back with his predictions...
Chelsea v Watford (live on Sky Sports Premier League, Saturday from 11.30am)
This is a massive game. Looking at the start of the season, it looked like a gimme for Chelsea. But not now, especially the way Chelsea are.


They got ripped apart by Man City, beaten by Palace who couldn't score goals for toffee, and then let in three against nowhere near the best side in Italy at the moment, Roma.
It's worrying for Chelsea, and it's a big game. If they lose this, and Man City win as expected, they go 12 points behind them. People say there's a long way to go, but City are putting severe pressure on everybody. You look at them and think: where are they going to lose three or four games?
Watford have done really well, but I'm going to go Chelsea 2-1.
PAUL PREDICTS: 2-1 (15/2 with Sky Bet)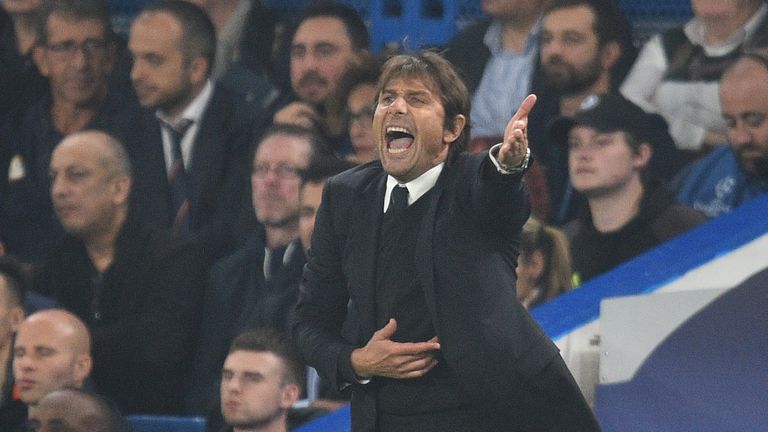 Everton v Arsenal (live on Sky Sports Premier League, Super Sunday from 12.30pm)
Which Arsenal will turn up? The one we've been raving about for a month before Watford? Or the team who turned up at Watford?


This could be a must-win game for Ronald Koeman on Sunday. You look at Craig Shakespeare's sacking, and Leicester were always tipped to finish mid-table. Everton were a shoe-in for seventh, at least, and Koeman is under severe pressure. They could be in the bottom three after this.
I'm going for Arsenal. I know they were beaten at Watford, but Everton are not a team who are going to kick you off the pitch. Arsenal will be more comfortable playing against them.
Koeman bought a lot of the same in the summer, and lost Romelu Lukaku. I don't think it was money well spent.
PAUL PREDICTS: 1-3 (14/1 with Sky Bet)
Tottenham v Liverpool (live on Sky Sports Premier League, Super Sunday from 3.30pm)
Massive game. I'm going for a high-scoring clash, 3-2 to Tottenham. I think both teams going forward are great. Tottenham have a very good defence, but Liverpool's forwards, with their movement, pace, awareness; it's as good as any team to watch.


This will be a great game, it'll be open, both teams play the right way, neither sit back, and there will be goals.
I have watched Spurs at Wembley, and they're not the same team. They used to tear teams apart at White Hart Lane, flying out of the traps and blowing teams away within 20 minutes. You watch them at Wembley and the build-up is slower, pedestrian.
But I think this is a good game for them, because Liverpool will have a right go and need a win.
PAUL PREDICTS: 3-2 (22/1 with Sky Bet)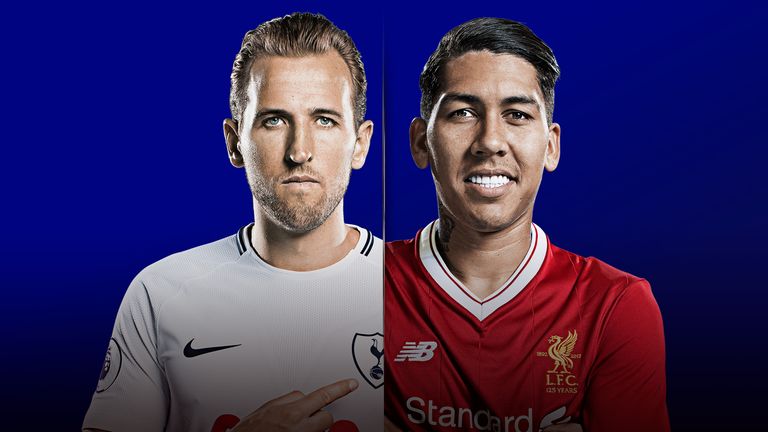 I just don't see Huddersfield scoring, they don't look like scoring goals at the moment. They look a bit out of their depth.
They started well, but that squeezing game is good against sides in the division they were in last season, but in this division teams can keep the ball a lot better. Huddersfield aren't getting the ball back as quickly as they did in the Championship.
In the Premier League teams will just go ping, ping, ping around them, like Tottenham did the other week. I can't see anything but a Manchester United win.
PAUL PREDICTS: 0-2 (9/2 with Sky Bet)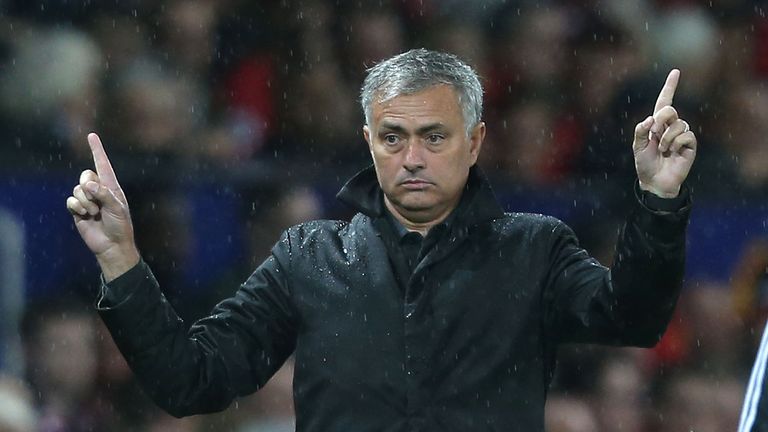 Burnley have done great away from home, and I know City only beat Napoli 2-1, but they could have been 5-0 up at one point. And that's a proper Napoli team, they could have blown them away. City are just phenomenal at the moment.
I don't like to say big scores, because it seems disrespectful to other teams, and Burnley have done really well, but I just can't see how they can stop City.
PAUL PREDICTS: 4-0 (13/2 with Sky Bet)
What a result for Palace against Chelsea, and it just shows you how important and good Wilfried Zaha is, how big a player he is in that side.
This is another big, big game, and I can't really separate them. You like to think Palace have turned the corner, but if they lose this they are virtually back to where they were the week before the Chelsea game, because they would have highlighted this game as a potential three points.
If they can get a draw, it's been a great couple weekends for Palace.
PAUL PREDICTS: 1-1 (5/1 with Sky Bet)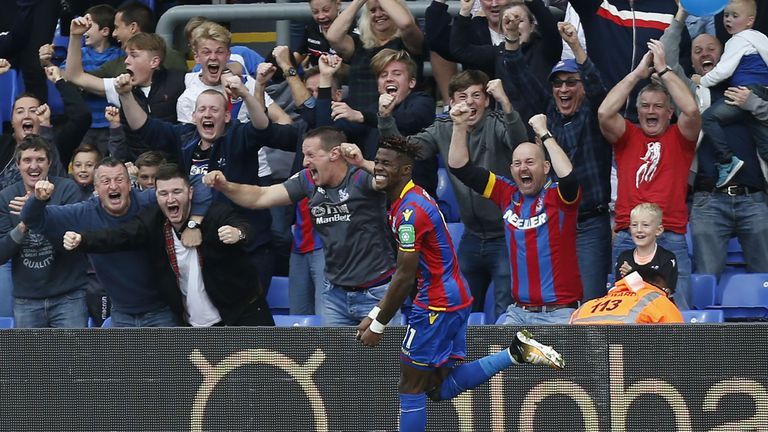 Bournemouth did well last week against Tottenham, and were unlucky not to go in front before half-time. Eddie Howe also changed it up, which I liked, because they had got a bit predictable recently.
I think he might try and do the same again against Stoke, but Stoke should win at home, I rarely go against them!
PAUL PREDICTS: 2-1 (15/2 with Sky Bet)
Craig Shakespeare's sacking, what's all that about? Why give him the job? Where did they think they were going to finish? I know they're in the bottom three but they've played five of the top seven teams.
For me, they're in a position they should be with the games they've had, but this period coming up would have been his time to show what he's about.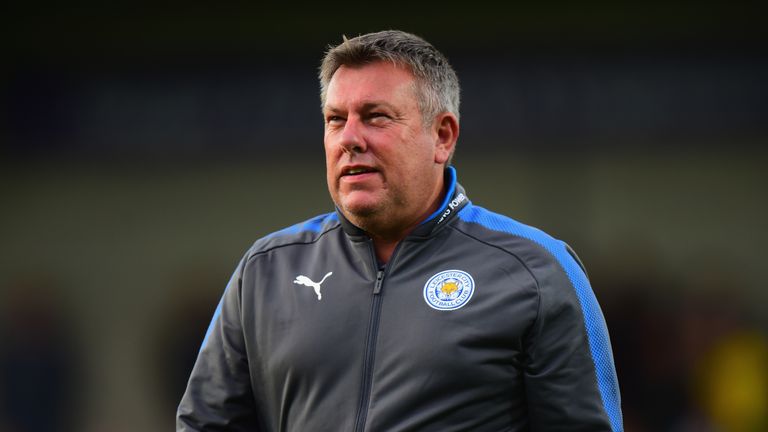 West Brom at home is a hard, hard game. Ask any manager, you don't want to play West Brom at home. I just think it's a joke. Maybe it's the Wales situation, with Chris Coleman's future unknown, maybe I'm putting two and two together and getting five.
I think it's a joke how Premier League teams can go into a game with no manager. With the money and resources available now, they should have this sorted before playing the next game. They should be able to do a deal in no time. It's poor.
PAUL PREDICTS: 2-1 (9/1 with Sky Bet)
I'm going for a goalless draw. West Brom are really hard to beat, and Southampton just don't score many goals. West Brom will play a certain way, and I don't think the home side will break them down.
I think Southampton are really in-between at the moment, and I think Mauricio Pellegrino could find himself under pressure soon. Saints fans want more.
PAUL PREDICTS: 0-0 (13/2 with Sky Bet)