Swansea's Renato Sanches has the yips, says Paul Merson
Last Updated: 30/11/17 7:43pm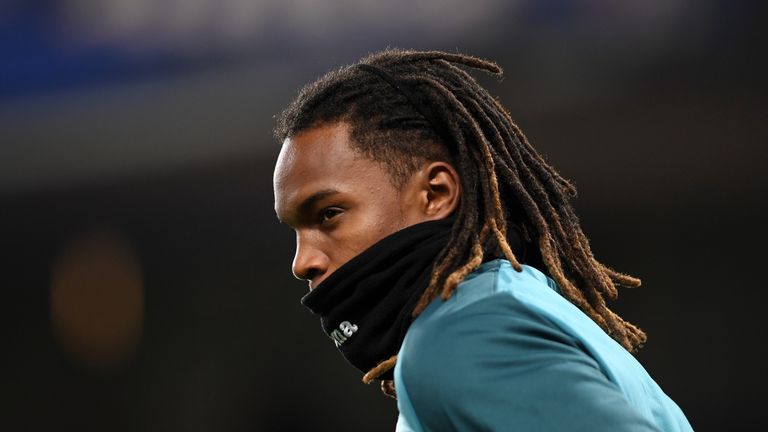 Swansea midfielder Renato Sanches has lost his confidence and "shot a bolt", says Paul Merson.
The 20-year-old Portugal international is on loan at Swansea from Bayern Munich and has struggled for form in the Premier League this season.
His latest below-par showing came in Swansea's 1-0 defeat at Stamford Bridge against Chelsea on Wednesday, where he mistook an advertising board for a team-mate, and was taken off at half-time by boss Paul Clement.
Though boss Clement gave his backing to the youngster, Merson says Sanches is struggling "unbelievably badly".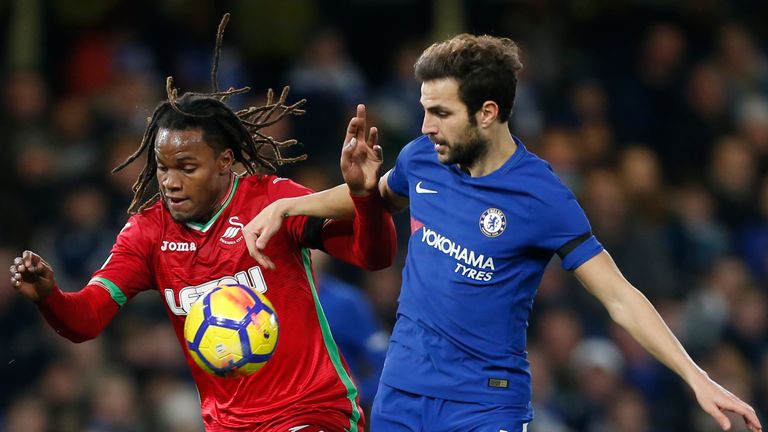 Merson said: "He's shot a bolt. He's gone as a footballer at the moment. His confidence is shot.
"At Bayern Munich he was one of the best young players in the world, you don't go to Bayern if you're not good - in the Euros he was outstanding.
"It just shows you it doesn't matter who you are, how much money you get, when your confidence goes, that is it. Footballers are only human. It's hard to get that confidence back.
"It's unbelievable how badly he's struggling. It's exactly like getting 'dartitis' or when you get the 'yips' in golf or snooker. He's making mistakes that you wouldn't expect a kid to do."
Sanches, previously linked with Manchester United, had a fine Euro 2016, but his poor form has contributed Swansea's struggles this season, as Paul Clement's side sit 19th in the Premier League.
Sky Sports pundit Merson insists confidence is a huge part of football, and noted how Arsenal right-back Emmanuel Eboue struggled for form in a similar vein in 2008.
"Confidence is a big part of football. We saw it with Emmanuel Eboue at Arsenal a few years ago - he couldn't pass it from A to B. He shot a bolt and it's exactly the same with Sanches.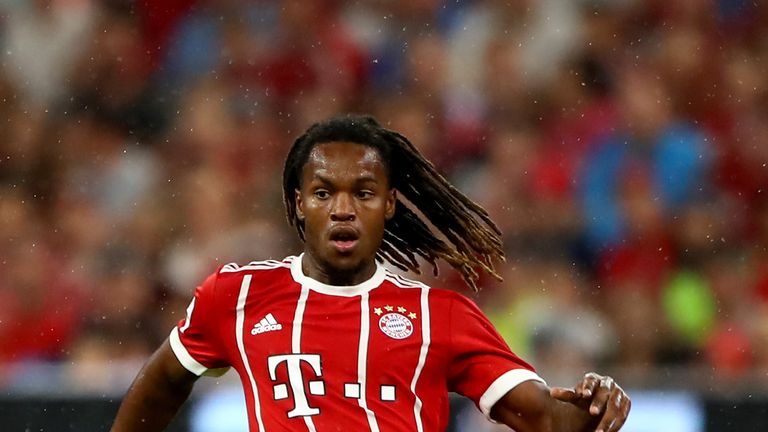 "They were attacking the other day and had a three against two. All he had to do was chip it to the back post and he punted it out behind the goal.
"You've got to be playing bad to be ripped off at half-time in a game that is goalless.
"At the moment he's playing like a golfer that has tripled bogeyed the first hole and needs to birdie the next seven holes to get back into the tournament ASAP."