Sky Sports' Paul Merson gives his predictions ahead of another important weekend at the top and bottom of the Premier League.
While the top two face off at the Emirates as Arsene Wenger attempts to make it 13th time lucky and beat a Chelsea side managed by Jose Mourinho, two of the bottom three also lock horns in a clash that could shake up the relegation places heading into the final month of the season.
Merse casts his eye over all 10 of the weekend's Premier League fixtures...
Arsenal v Chelsea, Sky Sports 1, Super Sunday 4pm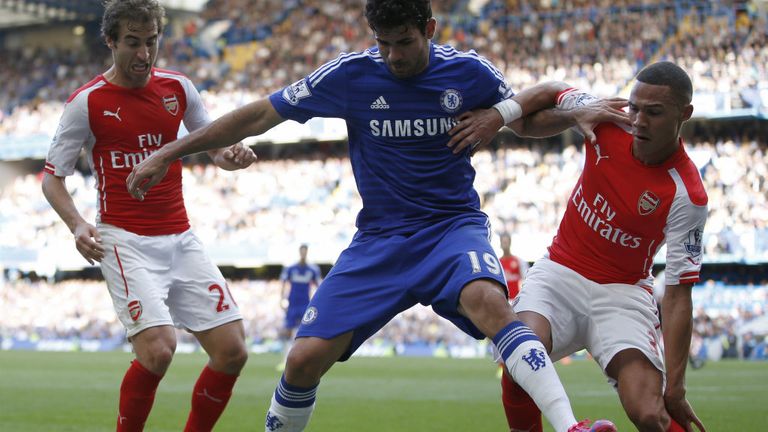 This game all depends on Diego Costa. If Costa's fit it's a different game, but if he ain't fit I can't see any goals.
Tactically, Mourinho can go somewhere and make it very difficult and Arsenal have that tendency to shoot themselves in the foot if it is tight and Chelsea are defending well. Last week, Chelsea had 30 per cent of the play at home but Man Utd never looked like scoring. They never looked like scoring. If that happens in this game, Arsenal will get frustrated and they will let in Chelsea. But I think Mourinho will go there, make sure they don't lose, and that will be it.
If Arsenal did win, the difference between them would be seven points. Football's a funny game: Chelsea go to Leicester on Wednesday night and who's to say Leicester don't win that by a fluke goal, Arsenal win their game in hand, and it's four points? But I'd be shocked if Chelsea didn't win the title from here with the manager they've got. Tactically, he's too cute. The last two games they've won 1-0 and probably haven't had five shots. But they won both games – anybody else wouldn't have won those games and that's where the points mount up.
PAUL PREDICTS: 0-0 (Sky Bet odds 17/2)


Everton v Manchester United, Sky Sports 1, Super Sunday 1.30pm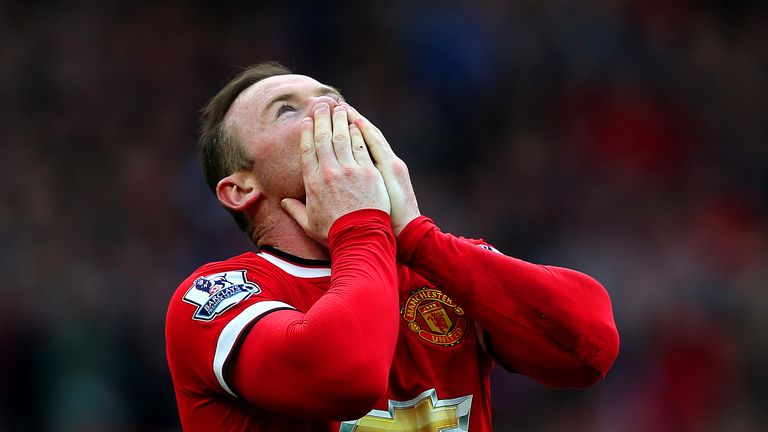 Everton are on a better run at the moment, but they shouldn't be where they are anyway. They are a decent team and they're now just starting to pick up and get the results.
People say 'Man Utd were brilliant at Stamford Bridge, they had 70 per cent possession' – I can't remember the Chelsea goalkeeper saving a shot I wouldn't have saved myself. But I think this will be a real, real entertaining football match. Both teams will have a right go.
I know they're a long way apart in the table, but if both teams have their full sides out I don't see a lot between them.
PAUL PREDICTS: 2-2 (Sky Bet odds 12/1)


Manchester City v Aston Villa, Sky Sports 1, Saturday Night Football 5.30pm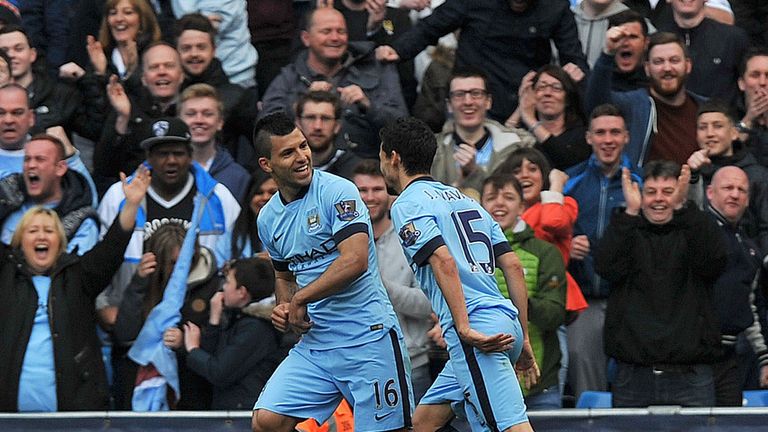 Man City need to win and I think they will against Villa, 2-1.
The quicker they get this fourth place the more they can relax because if they don't get fourth I don't know what would happen. It'd be a nightmare for them. 
Live Ford Saturday Night Football


PAUL PREDICTS: 2-1 (Sky Bet odds 8/1)
Southampton v Tottenham, Saturday 12.45pm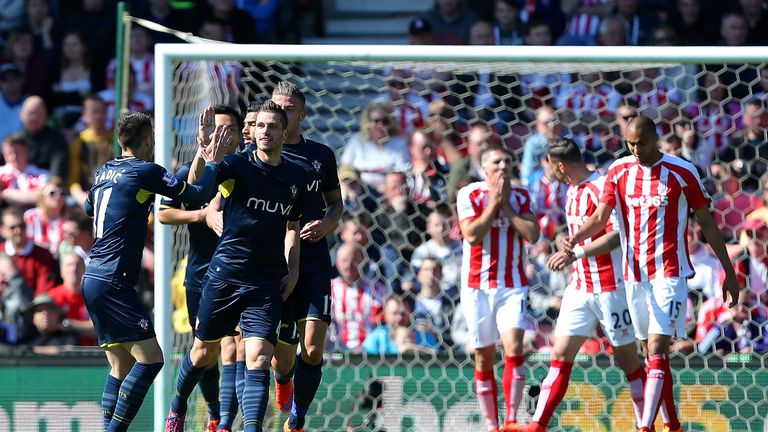 I'm going to go for a Southampton win. They haven't been on the best of runs, but I think they'll beat Tottenham at home. They need to pick up their results.
Southampton had a disappointing result last week at Stoke, while Tottenham had a good win at Newcastle, but I'm just going to go with the Saints here.
PAUL PREDICTS: 2-1 (Sky Bet odds 15/2)
Burnley v Leicester, Saturday 3pm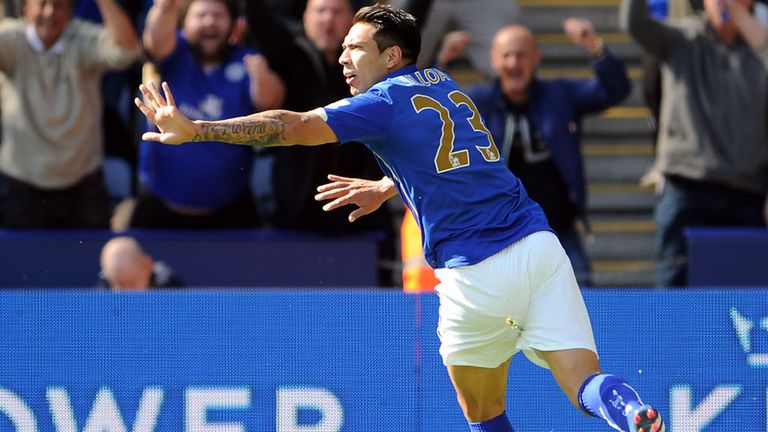 This is a massive game – and one Leicester can't afford to lose. They've got themselves in an unbelievable position now, but it could all go pear-shaped this week.
For everything they've done, if they end up getting beat and QPR win, they're bottom again. It's a dangerous position for them now. I've said it all along, but now everyone's expecting Leicester to get out of it – the pressure wasn't on before.
But I'm going to go for a draw. There's not a lot between these teams. Saying that, Burnley have scored one goal in seven – that ain't going to get you out of trouble.
PAUL PREDICTS: 1-1 (Sky Bet odds 5/1)
Crystal Palace v Hull, Saturday 3pm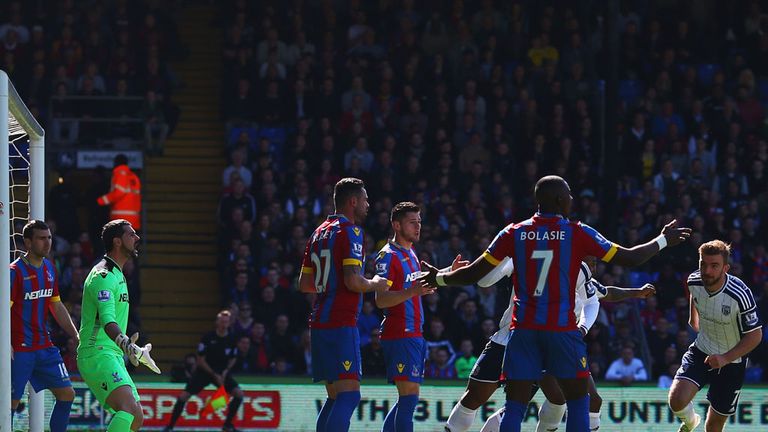 Hull are struggling. They are fighting for their lives and their fixtures are terrible.
I think Palace are more dangerous away from home. As you saw last week against West Brom at Selhurt Park, when they have to attack teams they can't catch them on the counter attack. It's different. But Hull are on a terrible run, so I'm just going to go for Palace to nick it.
PAUL PREDICTS: 1-0 (Sky Bet odds 9/2)
Newcastle v Swansea, Saturday 3pm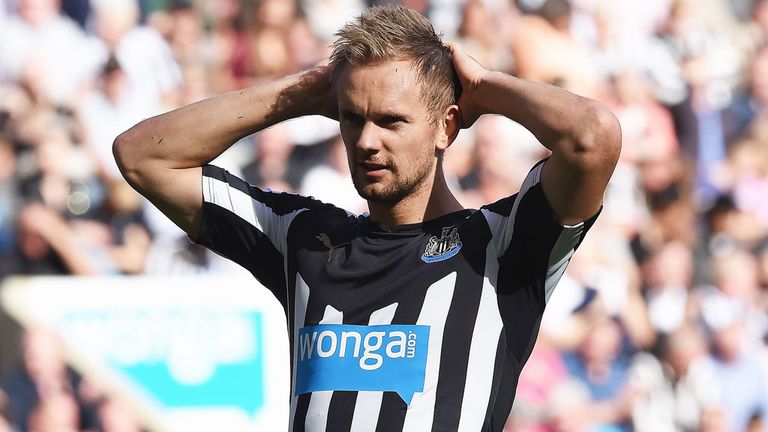 Newcastle are in disarray and I don't see them winning this either. So I'm going to go for Swansea.
Near the end of the season you always get one team that comes flying down the league on a glass mountain with a pair of slippers on and Newcastle are that team at the moment. They need to win a game very quickly because teams are picking up points around them. If QPR win Saturday and then beat Newcastle at home in a couple of weeks, the gap could be just three points. And QPR are second bottom at the moment, so it just shows you how close it is.
PAUL PREDICTS: 1-2 (Sky Bet odds 10/1)
QPR v West Ham, Saturday 3pm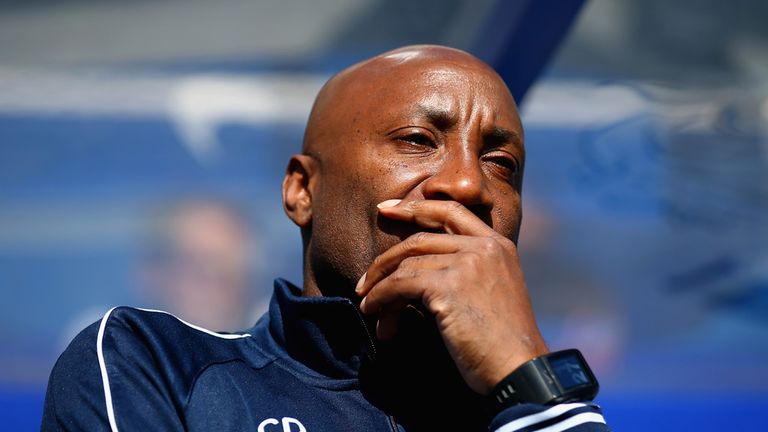 I think it's a must-win game for QPR. You can turn the floodlights off if they don't win this game. It's their cup final. You can't keep on going 'oh, next week, next week' – it has to be this week.  
You look at West Ham and think 'when are they ever going to win another football match?' QPR were unlucky against Chelsea in their last game, so I'm going for a narrow home victory here.
PAUL PREDICTS: 2-1 (Sky Bet odds 8/1)
Stoke v Sunderland, Saturday 3pm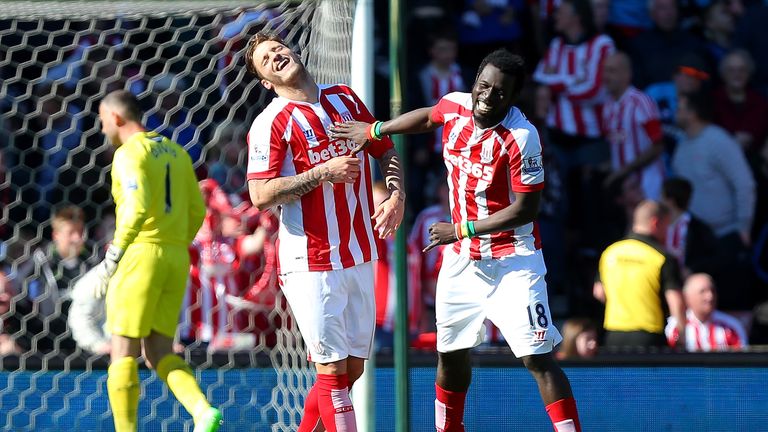 I don't go against Stoke at home. They're decent at the Britannia. They had a good result last week and Sunderland are struggling again, so I can't see past Stoke in this one.
PAUL PREDICTS: 2-0 (Sky Bet odds 7/1)
West Brom v Liverpool, Saturday 3pm
Where do you start with Liverpool? They lost the FA Cup semi-final last week. Man Utd beat them the other week. But I am going to go for Liverpool here as this game might play into their hands.
They'll have a go at West Brom and West Brom like teams sitting back so they can counter attack them. The Baggies won't have to take the game to Liverpool as the away side will do that, and anyway I reckon Liverpool will be on a backlash.
But fourth place? Not really. I see Man City winning as well this weekend. The games are running out.
PAUL PREDICTS: 1-2 (Sky Bet odds 15/2)
Don't miss Arsenal v Chelsea. Watch it on NOW TV with a Sky Sports Day Pass. No contract.