Arsenal need a completely new spine to their team to match Premier League champions Chelsea next season, says Paul Merson.
Arsene Wenger's side looked on course for a second-place finish behind the Blues until their surprise defeat at home to Swansea on Monday Night Football.
However, even if Arsenal - who are currently third, three points behind Manchester City with a game in hand - do clinch the runners-up spot, Merson says they must recruit four key players in the summer transfer window if they want to compete for the title in 2015/16.


The former Arsenal man says Wenger must sign a new goalkeeper, central defender, holding midfielder and striker.
"They definitely need a new goalkeeper," Merson told Sky Sports. "If you look at their two goalkeepers, when have they saved them points over the course of the season? I can't remember many times.
"Look at how many points David de Gea has saved for Manchester United, and Thibaut Courtois for Chelsea. They soon mount up the points.
"At centre-back, Gabriel Paulista could be pretty good next season but they still need another centre-half and they also need a holding midfield player, but I don't know who they'll go for.
"You could say Morgan Schneiderlin, but at the same time a lot of Southampton players went to Liverpool last year and not many of them have cut it.
"Likewise, if you're going to Arsenal from Southampton it's a big, big move, so maybe they need someone who's already played at that pressure level. I do like Schneiderlin, though.
"And up front, when Olivier Giroud got injured Arsenal's season kind of went with him, so they need another forward in case that happens again."
Worry
Merson says it is a concern Arsenal need to strengthen so many areas, and illustrates the current gap between them and Jose Mourinho's side.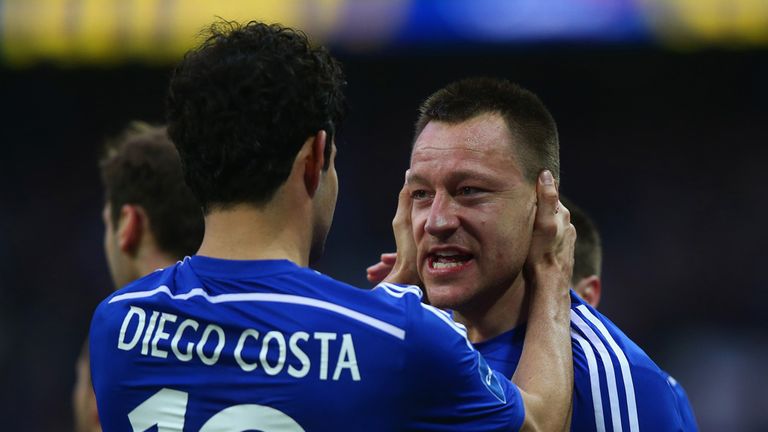 "I've just gone through the whole spine of the team. Every team has to have a good spine to win anything and I think they need new faces in every position down the centre - that's worrying," he said.
"Look at Chelsea, they've got one of the best goalkeepers in the world in Courtois. They've got John Terry - different class. Nemanja Matic - different class. Diego Costa - different class.
"That's their spine and then you start putting players like Eden Hazard and Willian in other positions, plus Gary Cahill and Branislav Ivanovic at the back. But if the spine isn't strong you're not winning anything."
Watch Manchester United v Arsenal live on Sky Sports 1 HD from 3.30pm on Sunday