Alan Smith's Premier League Team of the Year
Last Updated: 21/04/17 9:51am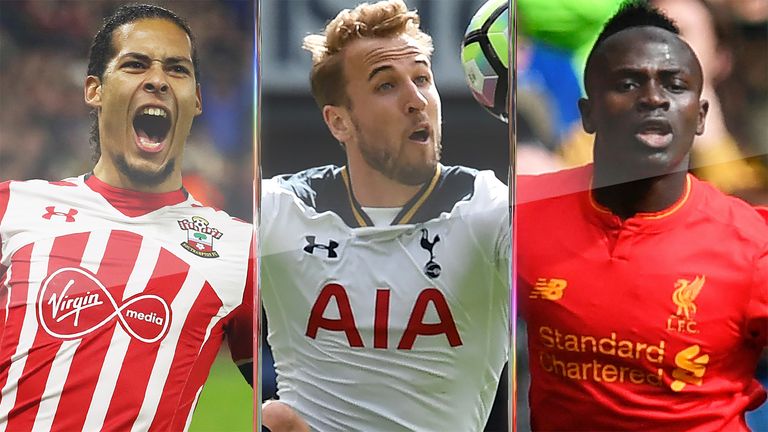 Following the announcement of the PFA Premier League Team of the Year, Sky Sports pundit Alan Smith has picked his best XI.
The PFA's line-up contained four players each from title contenders Chelsea and Tottenham, with Man Utd, Liverpool and Everton all having one representative in the side.
Smith, though, only has three players from Premier League leaders Chelsea, while he has also chosen a Southampton star in his back line.
Read on to see who Smith has gone for in his Team of the Season and then comment below if you agree or disagree with his decisions…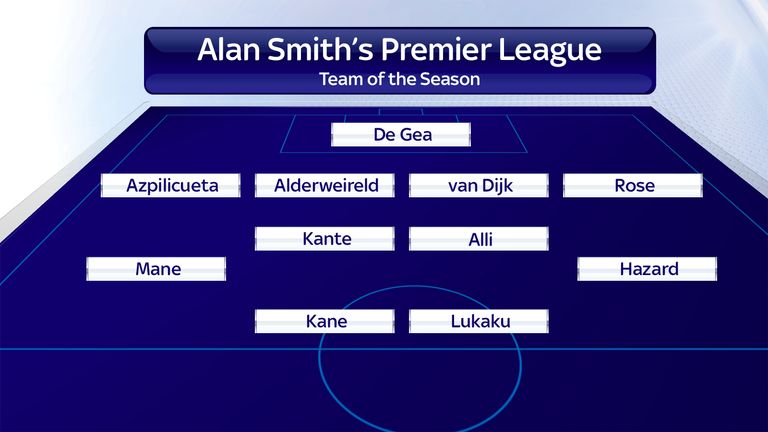 Goalkeeper: David de Gea
A great goalkeeper and some of the saves he has made this season have just been absolutely brilliant. I was also looking at other 'keepers, such as Lee Grant at Stoke City, but it has to be De Gea.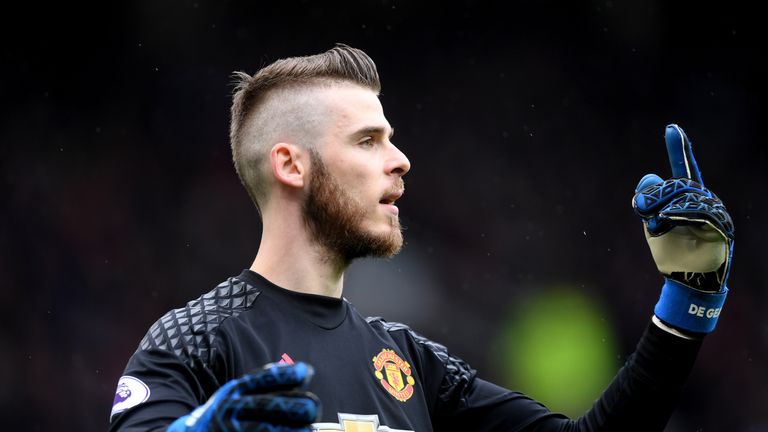 Right-back: Cesar Azpilicueta
This is a difficult position to pick, but he is some player and he just pips Tottenham's Kyle Walker for this role.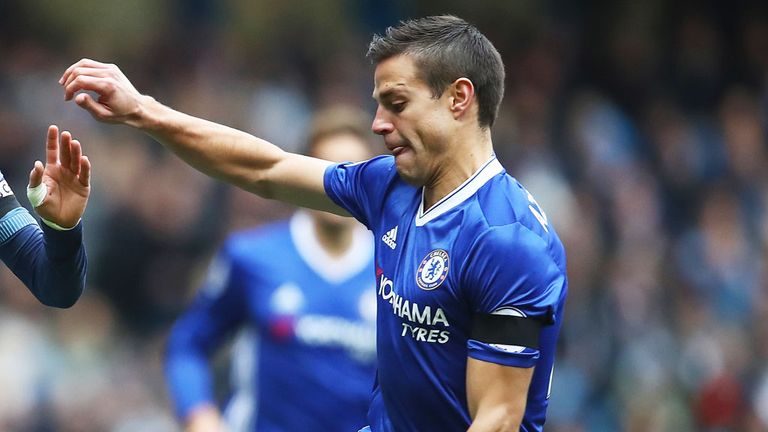 Centre-back: Virgil van Dijk
I have to say that I just love this player and even though he has been injured recently, he still gets in my defence.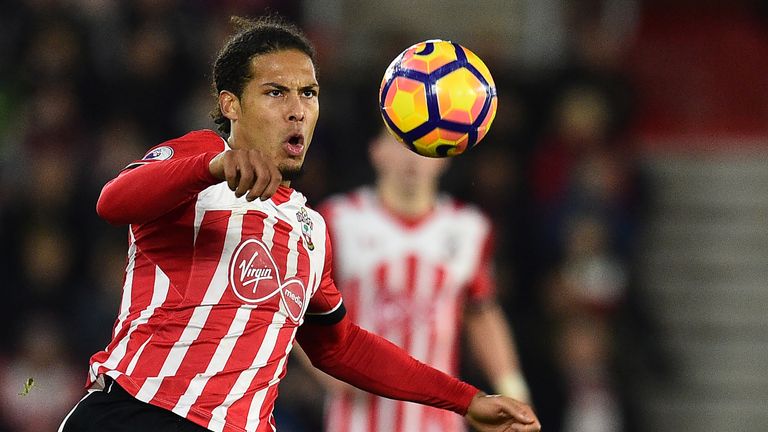 Centre-back: Toby Alderweireld
Despite having been injured earlier in this season, he is still quality and without a doubt one of my favourite defenders in the Premier League.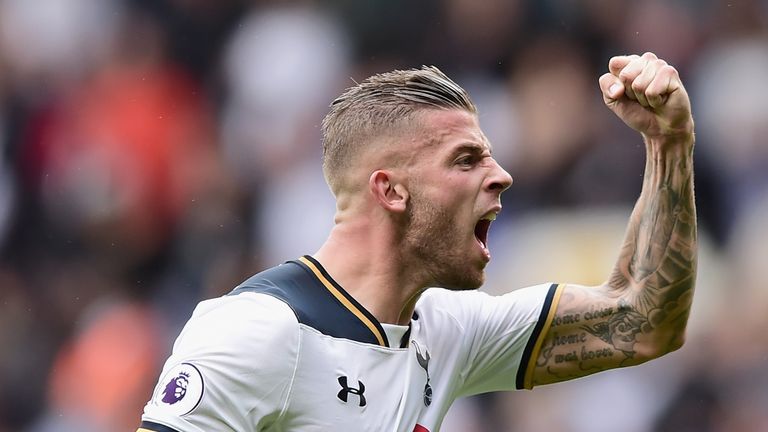 Left-back: Danny Rose
Ryan Bertrand has done ever so well for Southampton this season and there are a few other candidates who could get in there, but it has to be Danny Rose given the season he has had.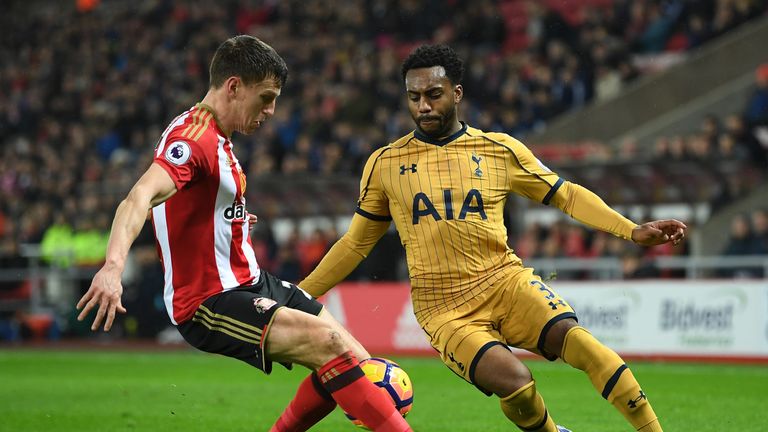 Central midfield: N'Golo Kante
He came into the country and did it for Leicester and then he kicked on again. He's not relaxed and had a breather. It's been a seamless transition to a bigger club with higher expectations and he's taken to it like a duck to water. He has some temperament.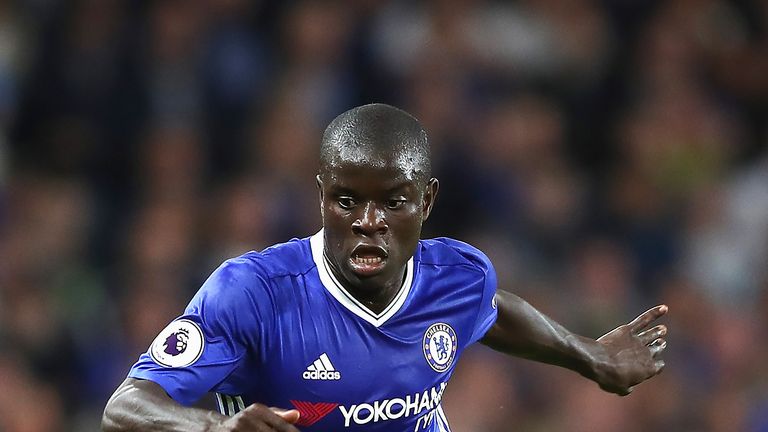 Central midfield: Dele Alli
He is a wonderful player. He said he needed to add goals to his game and he's certainly done that. We all thought he had the potential to be a fantastic player and he's on that path. Mauricio Pochettino is the perfect manager for him and has helped him improve certain aspects of his game. He occasionally still sees that red mist, but those goals speak volumes for how well he's done this season.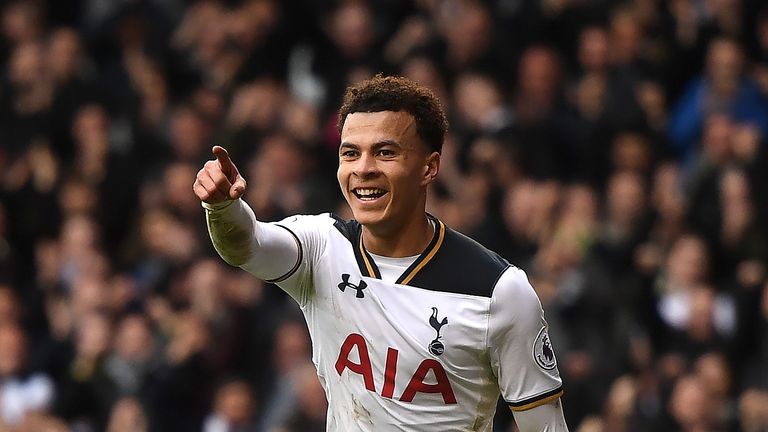 Right wing: Sadio Mane
I would pick him given his first season at Liverpool. When he came to Liverpool I was wondering how well he would do, but the goals he's scored and the impact he's had has been fantastic. When he was absent, he showed just how big an influence he has on the team.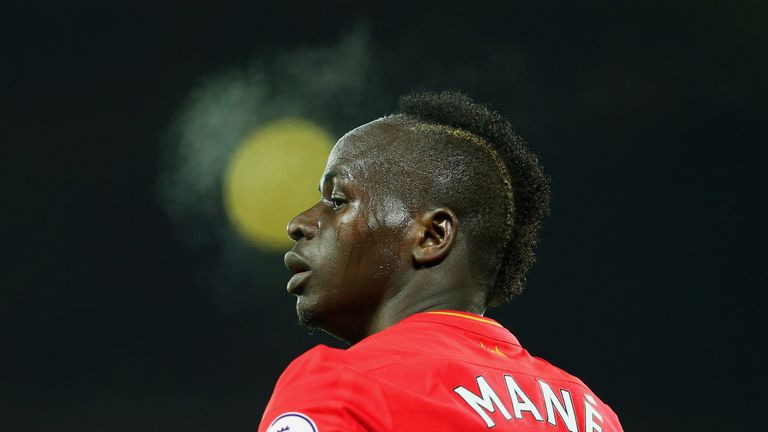 Left wing: Eden Hazard
The Belgian playmaker must get in my team after the brilliant season he has had for Chelsea and I am going to play him on the left wing in this rather attack-minded formation.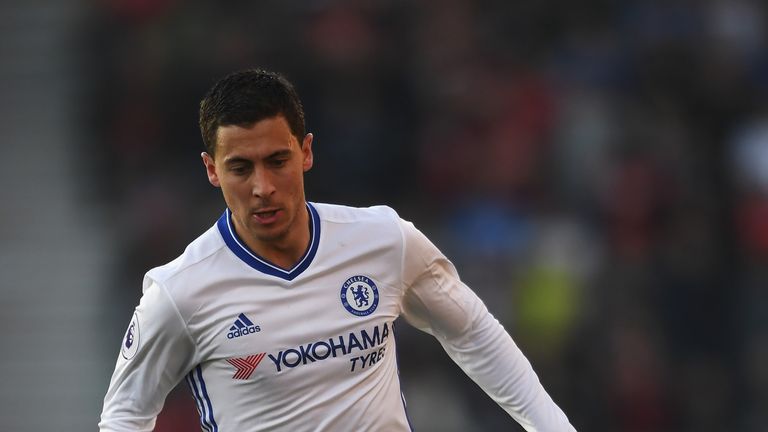 Striker: Harry Kane
It is between Harry Kane and Diego Costa up top, but I just love Harry Kane and so he gets my nod to play in attack.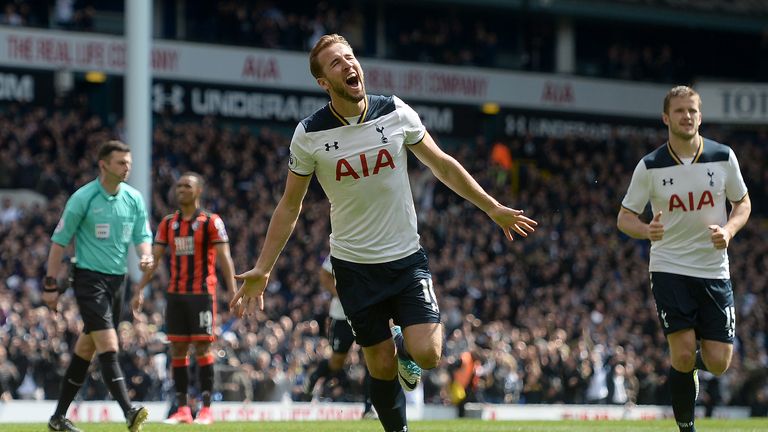 Striker: Romelu Lukaku
Lukaku gets in there mainly because he is playing in a team at Everton that is not as strong as Chelsea's and so the Belgium international has to feed off fewer chances than some of his other rivals for this position up front.