Arturo Vidal has backtracked on his decision to retire from international football, saying he is a "warrior" who would "never abandon" Chile.
On Tuesday night, back-to-back Copa America winners Chile were knocked out of World Cup qualifying following a 3-0 defeat in Brazil.
After which, Bayern Munich midfielder Vidal appeared to announce on Twitter that his international career was over.
"Thank you lads, for everything, for all these years together... for teaching me and for showing a country that with effort and work anything is possible in life," he wrote in Spanish, adding that his "soul is crushed".
But less than 24 hours later, Vidal was back on Twitter pledging allegiance to his country as long as he is wanted.
"It is tough. But this is not the end of anything. Not the end of a generation, nor this team nor least the end of our dreams. We have much to fight for, much to give, a lot of joy ahead," he said.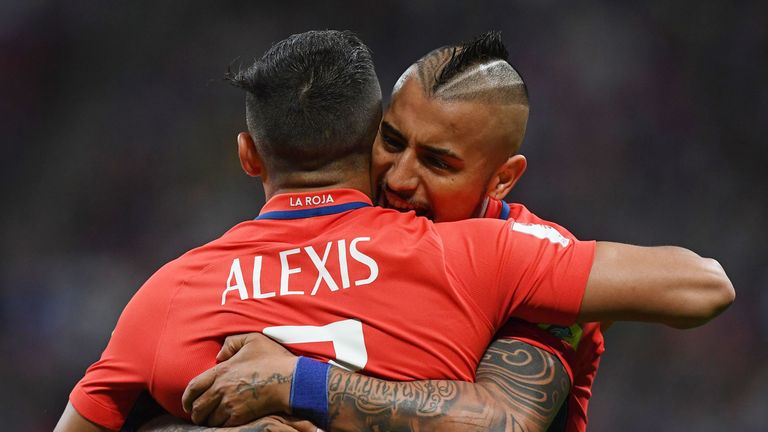 "This is a very difficult time, and here we will see who's strongest. Chile is a team of warriors, I feel proud to belong to this squad. And I will not abandon them. We will go together to the end.
"Every time I am called I will be available for my national team. Our national team."
Alongside Arsenal's Alexis Sanchez, Vidal is one of the key members of the current golden generation of Chile players that claimed the Copa America in 2015 and 2016.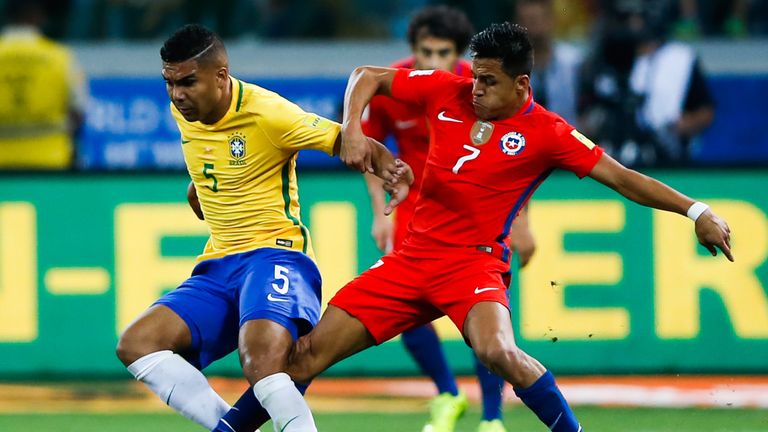 Chile, who were beaten by Brazil in the round of 16 at both the 2010 and 2014 World Cups, were soundly beaten again in Sao Paulo on Tuesday.
The Chileans finished level on points with Peru in the South American qualifying table but missed out on goal difference.
The top four teams - Brazil, Uruguay, Argentina and Colombia - qualified directly for the finals in Russia while Peru are through to a two-legged playoff against New Zealand.
Chile manager Juan Antonio Pizzi announced his resignation following Tuesday's disappointment.