As Arsenal face the prospect of missing out on Champions League football, Jamie Redknapp says it is time for change. Arsene Wenger doesn't have to leave the club but he must step aside as manager, according to the Sky Sports pundit.
As we go into the final weekend of the Premier League season, it's looking more than likely that Arsenal will miss out on the top four.
They've still got an outside chance of making the cut, of course. Liverpool haven't won any of their last three home games against Bournemouth, Crystal Palace and Southampton, so could slip-up against Middlesbrough at Anfield, allowing Arsenal to nip in with a win over Everton. Stranger things have happened.
But regardless of what happens on Sunday, this is the wake-up call Arsenal needed because they've been sleepwalking into this situation.
I predicted at the start of the season they'd fail to qualify for the Champions League but I've been saying that for a couple of years, which shows it's been coming.
And that's why I think Arsenal need a change.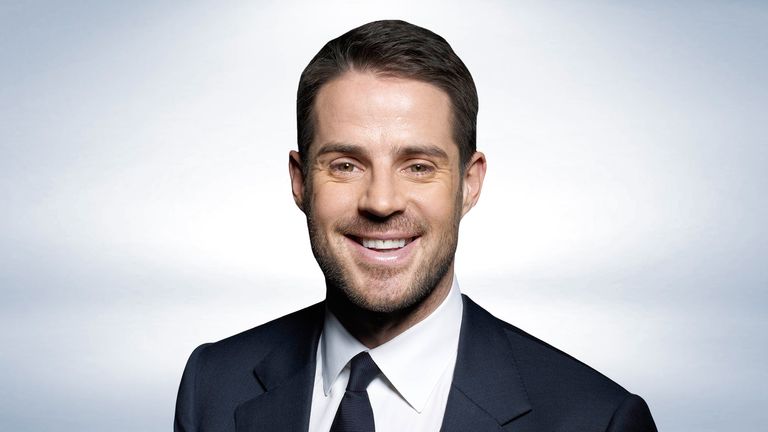 I'm not saying Wenger should leave the club, because he's still got so much to offer Arsenal. But it's time for a fresh voice and some fresh ideas.
I like Arsene Wenger. How can you not? His teams have been amazing to watch and they've brought so much joy to the Premier League.
He's a great who changed the game, in terms of the way people think about football, with his scientific approach and the way he developed his scouting network in France and Africa many years ago.
But now teams have caught up with his ideas and that's the problem.
Everyone has to call time on it eventually. Arsenal have had the same manager saying the same things for 21 years - and a lot of those players look a little bit like they've heard it all before.
I'm not saying Wenger should leave the club, because he's still got so much to offer Arsenal. But it's time for a fresh voice and some fresh ideas. It's been so long now since they won the title and Arsenal are further away than they have been for a long time. There hasn't been progress.
Arsenal fans have had to get used to the same story every year: not enough aggression in the team, not good enough defensively, not strong enough in midfield... And they've had to put up with the same question: do the best players like Alexis Sanchez want to leave?


It's not just about what happens on the pitch, either. Arsenal should have signed N'Golo Kante in the summer but ended up with Granit Xhaka. These are the mistakes Arsenal make time and time again. They wait too long to make their transfers because no one ever seems to be able to make their mind up.
This isn't about being anti-Wenger. But you can be somewhere too long and everybody needs that change. And that's reflected across football, where two or three years seems to be the maximum a manager stays at a club these days.
People have said, 'look at what's happened to Manchester United since Sir Alex Ferguson left' as a reason for Wenger staying on as manager. But I don't subscribe to the theory that if they make a change they'll suffer the same problem.


It's not like that. When Thierry Henry and Patrick Vieira played, Arsenal were winning everything. But whoever comes in, they haven't really got that much to follow in recent years at Arsenal. In fact, this is the best time to come in, if they don't reach the top four.
If you could take over any top club in Europe it would be Arsenal - because you know, if they sign some good players this summer, they're only going to go one way and that's up. A good manager would love that opportunity to take them forward.
The problem is - who would you replace Wenger with?
Would the fans want to see the style of football Diego Simeone plays? I'm not sure. Arsenal have always had a certain way of playing and I'm not sure he'd be the right fit.
Pep Guardiola would have been fantastic, so would Jurgen Klopp. But neither of them are available now and there's no outstanding candidate currently free. That's an issue Arsenal's board will need to deal with.
But I still feel someone would come in, freshen it up and there would be a buzz in pre-season. Otherwise the players are going to be like "OK, same message as last year". Sometimes you need to hear a different voice.
There's an issue around who would make that call, though. He's the only manager in the world who decides whether he stays or goes and it shouldn't be like that. But the board at Arsenal have so much respect for Wenger I don't think anybody wants to say, "look, Arsene, enough is enough".
Perhaps he will step aside if they win the FA Cup final. And he has a great opportunity to bow out on a high.
Arsenal are in good form now. After their defeat at Tottenham, when they were diabolical, I thought that was the end of their season. But they've bounced back and had some good results.
Chelsea may have taken their foot off the pedal after winning the league, so that might work in Arsenal's favour for the FA Cup, too.
The temptation if they did win the cup would be to carry on as they have been. They might even spend some big money in the summer and buy three or four players, which would make the fans happy.
But if they don't make that managerial change, they will end up facing the same problems all over again next season. That will frustrate the supporters, which will transmit to the players and we'll be back to where we are now.
Arsenal need a change. And they need it this summer.