Football Expert & Columnist
Tottenham will follow Liverpool's template for success against Man City, says Jamie Redknapp
Last Updated: 14/04/18 7:48pm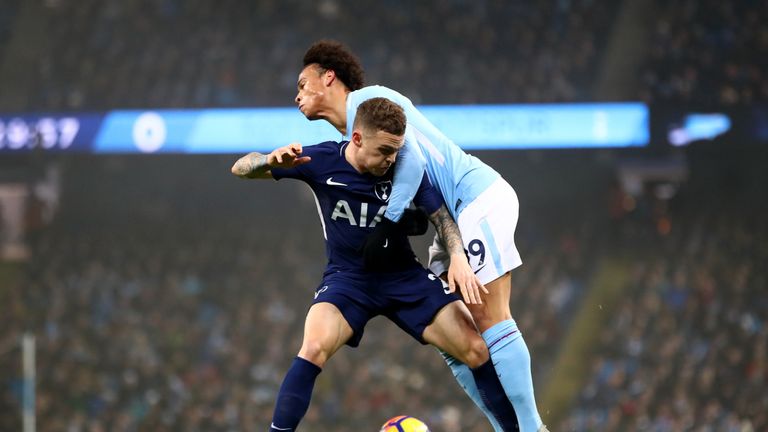 Manchester City's brilliance this season should not be tarnished by recent results - but Tottenham have the style to defeat them like Liverpool and Manchester United did, says Jamie Redknapp...
Tottenham away - Manchester City couldn't have had a worse fixture this weekend, given their recent setbacks.
Those defeats to Liverpool and Manchester United will have hurt them. We shouldn't let them put a negative slant on what has been a brilliant season for City. We can't forget the football they've played, the fact they've won the Carabao Cup and are 13 points clear at the top of the Premier League.
But teams have realised they can have success by getting after this Manchester City team. Liverpool and Manchester United, in the second half of the derby, have shown the way. Rather than doing what Chelsea did earlier in the season, sitting back and dying a slow death, you have to have a go at them, press them and put them under pressure.
Pep Guardiola made mistakes with his team selections in those past three defeats - certainly in the second leg against Liverpool I felt it was the time for the experience of Sergio Aguero and Vincent Kompany and going three at the back was a mistake.
But they were already in a very difficult position from the first leg, and you have to credit Liverpool for that. City could have won the Champions League this season with a bit of luck in the draw. But Liverpool were the wrong team at the wrong time for them.
Tottenham will take the same approach - and that's why I think Spurs will beat City at Wembley.
Spurs will press them, get after them - and they're a really strong side. They've won seven of their last eight games and have lots of confidence after seeing that gap to Chelsea in fifth extend to 10 points.
They'll take heart from City's recent results, too, while their 4-1 defeat at City earlier in the season wasn't nearly as comprehensive as the score line suggested.
The challenge for Guardiola is to get his team motivated again to finish the season on a high and take a really good feeling into the summer and pre-season.
Once that transfer window opens, I'm sure he'll look at strengthening his defence. Virgil van Dijk was a great signing for Liverpool and I was surprised City didn't make more of an effort to get him. There's a question mark over Aguero's future still, after he was left out for another big game against Liverpool. And maybe they need another type of striker, a different option.
If you look back at City's success over the past few years, they had a variation option in attack. I'm not saying they should play long-ball football, but Edin Dzeko always gave them a different dimension, someone who you could play the ball into either his feet or chest, and who would give you a target in the box for crosses. They could have done with that alternative when they needed to be more direct against Liverpool on Tuesday.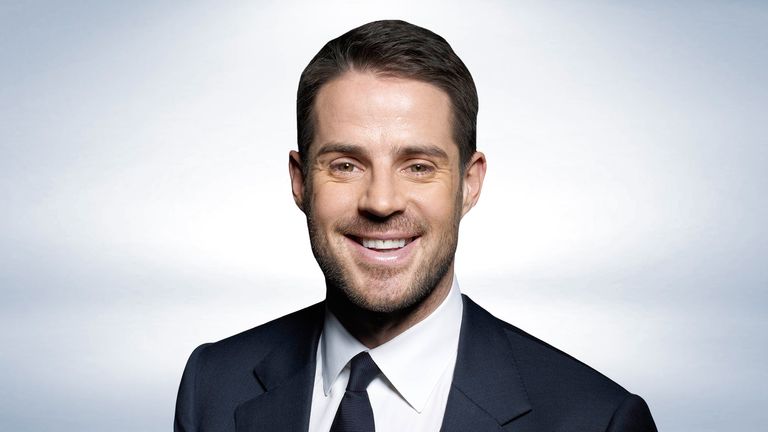 You have to have a go at City, press them and put them under pressure.
Jamie Redknapp
There won't be too much they're looking to change, though. Benjamin Mendy will be back from injury and they still have so much talent throughout the squad. It is always good to freshen up - although finding the right person at that level isn't easy.
Those thoughts will have to wait a few more weeks though, as City will have to find a way to get back on track this weekend.
They'll also need to find a way to keep out Harry Kane, who seems so determined to catch Mohamed Salah in the race to be top scorer.
Kane claiming his goal from Christian Eriksen's cross this week brought back a memory of my Liverpool days, when one of my goal-bound shots went in off Robbie Fowler. I hit a shot from outside the box and it clipped his shin on the way in.
All the crowd started singing his name because he was the chosen one and it got given to him! They're all the same these strikers!
But we had a laugh about it afterwards and I had no problem with it, even at the time. It's important to keep the strikers happy and I'm sure Eriksen was the same.
A fired-up Kane is such an asset to Spurs - and can help them secure a big result this Saturday.