Liverpool turned on the style in their opening-day win over West Ham - but edging the close encounters this season will be key to their title hopes, says Jamie Redknapp...
There's a real optimism at Liverpool right now. You could sense that ahead of the West Ham win on the opening weekend and I don't think I can recall that much of a buzz around Anfield at the start of a season.
Yes, when they were on that run under Brendan Rodgers in 2014, when they really started to believe, it was a special place to be.
But there's a feeling that Jurgen Klopp is putting together a lot of the pieces of the jigsaw now and maybe, just maybe, this could be their season.


Manchester City are the outstanding favourites still, of course. They're a fantastic side and I feel like they will still come out on top. But Liverpool are in contention.
There's a lot of talk about them having to make up a 25-point deficit on Man City from last year but remember Man City had to make up a big deficit on Chelsea from the season before. The challenge for Liverpool will be ensuring they don't throw away points needlessly.
Loris Karius has obviously received a lot of criticism - and Alisson will improve them - but you can't hold the goalkeeper accountable for 0-0 draws at home to the likes of Stoke and West Brom, who both went on to be relegated.
They had seven draws at home last season and they need to find a way to edge those close games if they are really going to push City.
At times Liverpool play such good football and it feels like they're looking for the perfect goal - but often it's the ugly goals that are the crucial ones, earning you those scruffy three points when you haven't been on top form.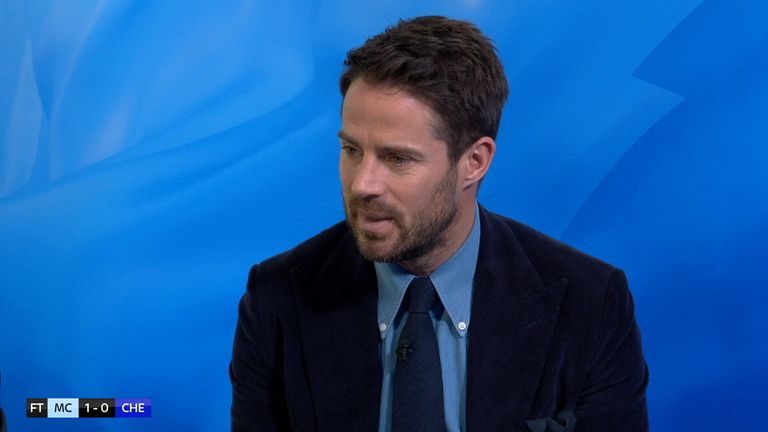 Often it's the ugly goals that are the crucial ones, earning you those scruffy three points when you haven't been on top form.
Daniel Sturridge stepped off the bench to cap that 4-0 win over West Ham and having him back in shape will be a real asset to Klopp. Along with some good summer signings, Liverpool have plenty of creative options to call on this year, too.
Klopp will just need to maintain that happy balance in the squad. It's one of the challenges of having talented players on the bench. Yes, it's all smiles at the start of the season but after 25 games that good feeling wears off a little bit if you've been sat on the bench for most of the time.
That was something Pep Guardiola did well at City last year, keeping all of his squad happy and feeling involved in the success.
Football is about squads these days and you need everyone ready to step in when required. When I was playing, if someone was left out there was a story behind it. But it's not like that now. Players have to understand the squad is so much more important than the individual. And when you come into the team, like Sturridge, you have to be ready and hungry.
So it's looking good for Liverpool. With that comes pressure and they will have to deal with that. They should welcome it. They should embrace the challenges which come with going for the title.
They go to Crystal Palace on Monday night and Liverpool at Selhurst Park inevitably brings back memories of when it unravelled for them in 2014.
It's never an easy game there and, with Wilfried Zaha fresh from scoring against Fulham and signing a new deal, he will be a real handful. He's a special talent - Palace's remarkable record last season with and without him underlined that.
They've got a good squad and Roy Hodgson has done well there, so it won't be easy for Liverpool. I think they'll get across the line, though - and that's just the kind of win they'll need if they are to challenge City this season.
If you're reading on skysports.com, comment below to get involved in the debate, but please adhere to our House Rules. If you wish to report any comment, simply click on the down arrow next to the offending comment and click 'Report'.