Bulgarian police have arrested six people in connection with the racist abuse of England players during Monday's European Qualifier in Sofia.
England's 6-0 victory was overshadowed by the abuse - the game having been halted twice in the first half as England manager Gareth Southgate and his players considered walking off the pitch.
European football's governing body UEFA has begun disciplinary proceedings against Bulgaria following the chanting, while president Aleksander Ceferin has vowed to 'wage war on the racists'.
And the Bulgarian Interior Ministry said on Wednesday that they have detained six people - and that 'work is still ongoing to identify other participants in the incident'.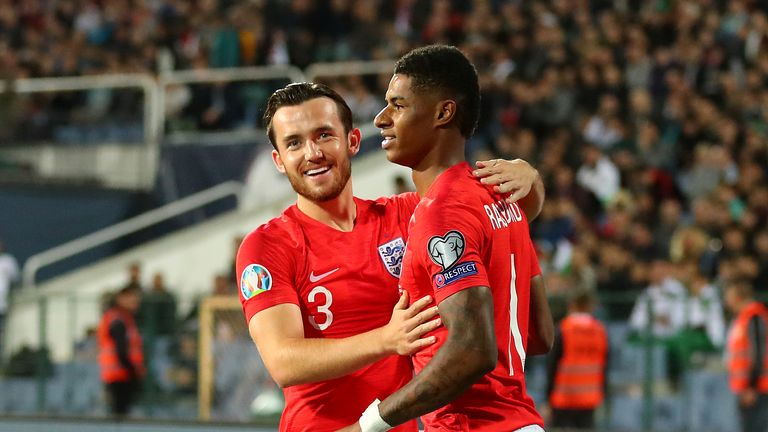 The ministry says any evidence collected will be handed over to prosecutors.
In further fallout from Monday's game, the president of Bulgaria's soccer federation has resigned and the Bulgarian special police forces have raided the federation offices.
Bulgaria coach Krasimir Balakov has apologised to the England players and captain Ivelin Popov says he is embarrassed by the behaviour of the supporters.
What happens now?
UEFA's Control, Ethics and Disciplinary Committee is considering what sanctions should be imposed following this second offence by Bulgaria, who were already under a partial stadium closure on Monday after their supporters were found guilty of racist behaviour in Euro 2020 qualifiers earlier this year.
Normally, a second offence would lead to a fine and full (rather than partial) closure of the ground hosting their next home game.
However, the committee will take into account a wide variety of circumstances and may feel that more significant sanctions are appropriate.
These sanctions may include points deductions or expulsion from the competition.
A decision is unlikely this week - but UEFA will need to act swiftly as the next round of matches is next month, with Bulgaria due to play Czech Republic at the Levski Stadium on November 17.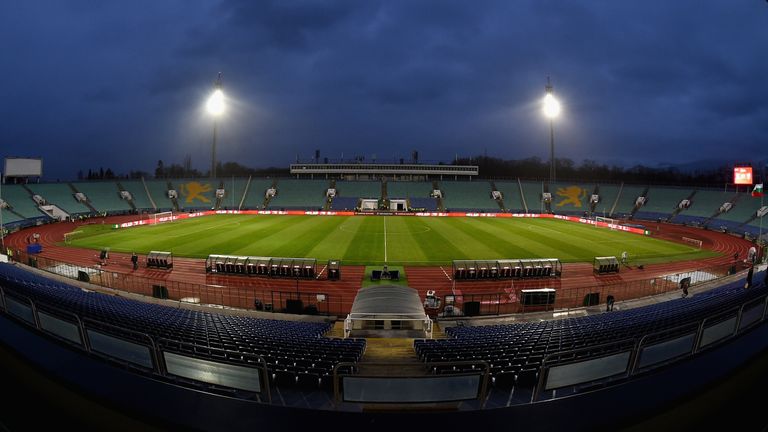 Who's Who on UEFA's Control, Ethics and Disciplinary Committee:
President
Thomas Partl (Austria)
Members
Jacques Antenen (Switzerland); Sandor Berzi (Hungary); Tomas Gea (Andorra); Kepa Larumbe (Spain); Joao Leal (Portugal); Hans Lorenz (Germany); Rudolf Repka (Czech Rep); Jim Stjerne Hansen (Denmark); Joel Wolff (Luxembourg).