Niall Quinn
Football Expert & Columnist
Tottenham superior to Arsenal after power shift in north London, says Niall Quinn
Last Updated: 10/04/17 11:50am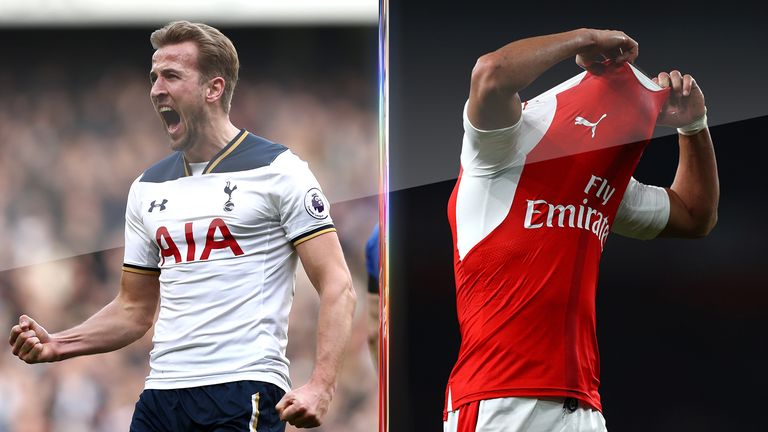 Tottenham have become the dominant team in north London and can confirm their authority with a derby win over Arsenal later this month, says Niall Quinn.
Mauricio Pochettino's side kept up the pressure on Premier League leaders Chelsea with a record 11th-straight home win on Saturday, thrashing Watford 4-0.
The Blues' subsequent win at Bournemouth means Spurs still trail the title favourites by seven points - but they are 14 points clear of arch rivals Arsenal, who have two games in hand.
Tottenham and Arsenal will go head-to-head at White Hart Lane, live on Sky Sports 1 HD on April 30, with the home side knowing victory could all but confirm a first league finish above the Gunners since 1994/95.
"[A Spurs derby win] could really rubber stamp them and nail down Tottenham's superiority over Arsenal that's been coming," former Arsenal striker Quinn told Sky Sports. "We've all felt it coming over the last period of time.
"If it ended Arsenal's top four hopes, what a double whammy that would be for Spurs fans and that could very well be the case.
"There's been a shift in power in north London over the last year or so. Arsenal fans are getting restless with their manager but Spurs fans, the joy they have watching their team, they can't believe what's happening there.
"It's a great place to be playing your football, supporting them if you're a supporter. Tottenham are right at it and that game against Arsenal will be a judgement day."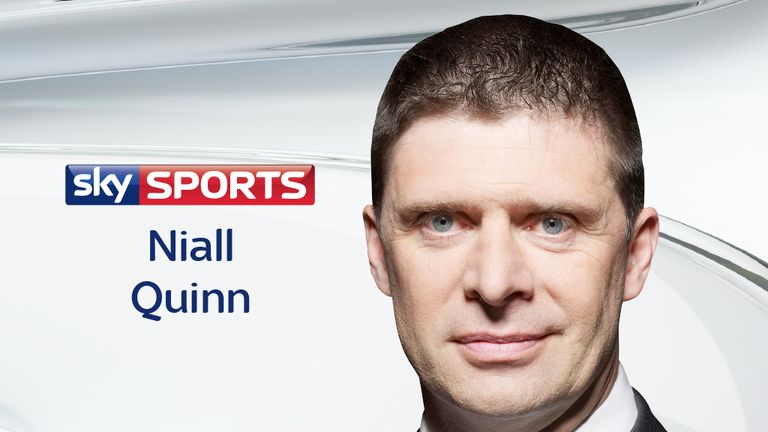 There's been a shift in power in north London over the last year or so.
Niall Quinn
Quinn credited Tottenham boss Pochettino for the shift in power in north London, and said the former Argentina international has produced a talented team committed to hard work.
"Their manager deserves most of the credit," he said. "Dele Alli makes it look easy, you've got the goals of Harry Kane but when you've got Kieran Trippier coming in and playing like he did against Watford and when you look at other players in the team, and the defence he has, he's put a crack team together.
"Seven clean sheets [in that 11-game winning home run]. That's the bit we don't talk an awful lot about - but the defence and goalkeeper are different class.
"To turn this football club upside down the way he has, I'm full of admiration, full of praise for Mauricio Pochettino.
"It's about coming here knowing you're going to see a work rate from his team. Great skill, great ability, but it's that work rate and pulse they play with. He's responsible for it and I'd give him most of the plaudits."