SheBelieves Cup preview: Lionesses step up World Cup preparations
England kick-off their campaign against Brazil on Wednesday
Last Updated: 25/02/19 4:48pm
The SheBelieves Cup kicks off this week as the Lionesses continue their World Cup preparation under Phil Neville but what's the tournament all about? With the help of former New Zealand captain Bex Smith, Adam Bate takes us through what to expect…
What is the SheBelieves Cup?
It is a four-team tournament held in the United States that's now in its fourth year. In each of the previous three years it has been contested by the hosts, England, France and Germany but this time around it will be Brazil and Japan joining the Lionesses. It is played in a round-robin format with the winner being the team that tops the table at the end.
Watch midweek PL goals on mobile
"It's kind of interesting why this tournament even exists and how this window came about because it is different to the men's window," says Smith. "It's because of the development of the game. It was the game itself that pushed FIFA to create opportunities for national teams.
"At that time, national teams were driving the development of the women's game and they didn't have any windows or any kind of structure that allowed them to play regularly. The World Cup was every four years so that clearly wasn't enough and the league structures weren't professional enough so there weren't enough matches.
"So, basically, national teams decided to create a tournament, which was the Algarve Cup, an annual event in Portugal. It was a cheaper option because teams could fly there and play three games. From the Algarve Cup, the Cyprus Cup was born because some teams couldn't get into the Algarve Cup but still wanted to play, and now we have the SheBelieves Cup."
Who is expected to win it?
The USA have won this twice, only being denied by France in 2017, and as might be expected given that they are the number one ranked team in the world playing in front of their own supporters, they are the favourites to win the trophy once again this year.
"They are the team to beat," says Smith. "They look really strong right now and have world-class players. The US fans are really passionate and help to drive the performance of the team. Their league is really strong now as well because they have more international players testing them. That has really opened up in the last few years so they are getting better and better."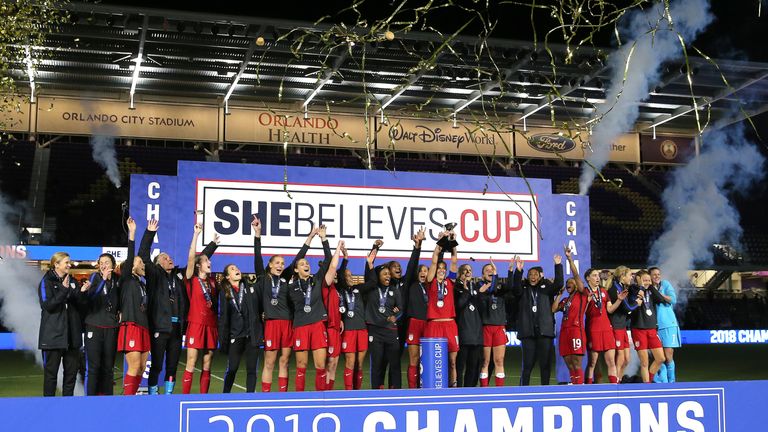 What's the significance of it?
The World Cup kicks off in France this June so this is one of the last chances for the teams to tune up ahead of the big one. As for the players, this represents one of the last opportunities to impress. "I think the coaches will have a much better idea of their teams and their players after these tournaments," says Smith.
"Teams will be willing to take a few more risks here though. Winning is always important but this is also an opportunity to test out those players who maybe don't have the same tournament experience. They can try players in new roles and test out new systems too.
"So if you are an outsider watching these tournaments then you might think a team looks really bad here but come the World Cup they might well be better for it because they have tested out some new ideas. So it is hard to say we will know exactly what to expect at the World Cup after this as it might not be indicative of what we see in the summer."
Is it the ideal preparation then?
That's an interesting question because the Algarve Cup is taking place in the same window. That's a 12-team tournament in Portugal, while another 12 teams are in action in the Cyprus Cup as well. England will be playing in front of bigger crowds and arguably tougher opposition in the SheBelieves Cup, but there are merits to all of the tournaments.
"The fact that the US have actually pulled out of a tournament that is more of a World Cup style tournament because they think women's football has enough value to be played in big stadiums is interesting," says Smith, now working as global executive director of the women's game for COPA90. "They have realised that the women's game has its own value and this tournament epitomises the growth of the women's game.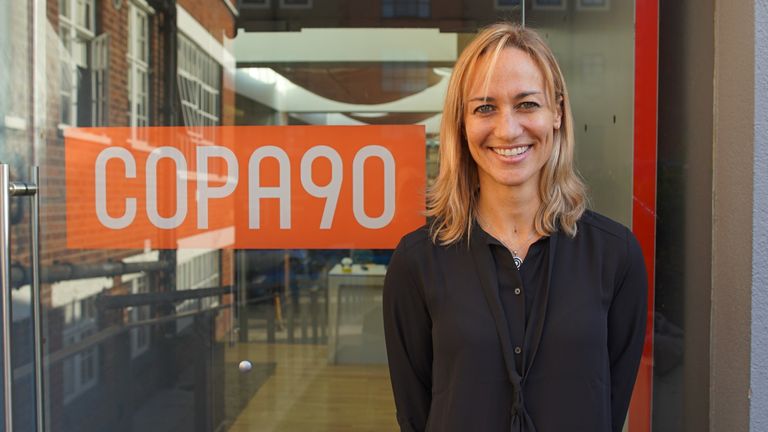 This tournament epitomises the growth of the women's game.
Bex Smith
"In the Algarve there are no crowds and no atmosphere. These women do deserve to be on TV in front of big crowds. That's not to say the Algarve Cup isn't a great tournament, it's a mini World Cup, but the US decided that they were going to do their own thing and play to sold out arenas.
"That's the dilemma. You get to commercialise it and put it in front of your own fans but are you sacrificing important tournament experience overseas? They are still testing themselves against some top teams, but it is an interesting debate.
"France and Germany wanted to stay in Europe. Obviously, France will be playing the World Cup in their home country and Germany won't need to adjust for the time zone with this World Cup so they can get really good games in their own time zone on European soil."
How are England shaping up?
England qualified for the World Cup in style conceding only once in eight games, but this will be a much tougher test, particularly as they are without important players such as Jordan Nobbs and Jill Scott. But it is a chance for new stars to emerge and for Phil Neville to step up his preparations.
"It will be interesting to see how they cope," says Smith. "Obviously, they have lost Jordan Nobbs who for me was one of the top performers in the world, but they do have a lot of talent. They key will be bringing that talent together. Some of the players have gone and played abroad, so the challenge now is to bring them back and fit them into a system.
"But they definitely have a chance to make it all the way to the final here. Phil Neville has great experience and he is leading that team in a very professional but humanistic way. It just seems like a really positive environment and a really competitive environment. I am expecting them to be very competitive in the US and at the World Cup."
Who are the players to watch?
The United States side is packed with big names but, from an England perspective, the hope will be that Manchester City's Georgia Stanway gets the chance to show what she can do on the international stage. The 20-year-old forward scored on her England debut in November and is third highest scorer in the WSL with 11 goals already this season.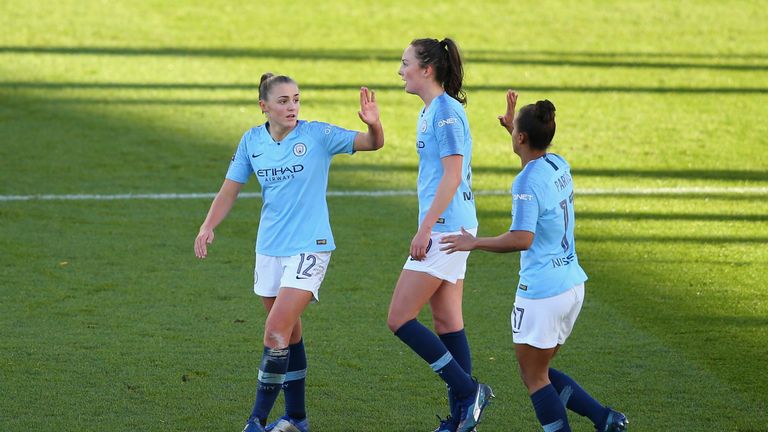 "I think she is incredible," says Smith. "She just looks like a goalscoring machine. For such a young player, it's the finesse she has, and her goals are quite diverse too. Her and Nikita Parris have got a great partnership going at Manchester City and there just seems to be some really good developments happening with the young players in England.
"You never know who is really going to come through in the tournament like this. Somebody could really show up. That's one of the most exciting things about it. It's a platform for new stars to emerge and decide to grab that stage for themselves. That's really cool because you get to see the growth of the game even over the space of a few weeks."