Michael Flynn interview: Studying alongside Thierry Henry, learning from Mauricio Pochettino and FA Cup runs
Newport are third in Sky Bet League Two after an impressive start to the season.
Last Updated: 10/10/18 1:30pm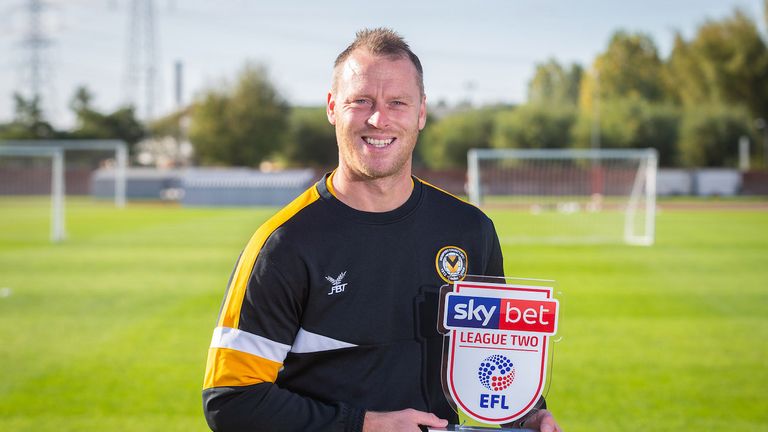 There is one result that stands out in September for Newport, and it's not one you would usually associate with a club whose boss has just won Manager of the Month.
"I would love to see the stats but I must be one of the only ones to win Manager of the Month after losing 6-0 at home!" joked Newport manager Michael Flynn as he spoke to Sky Sports.
"But the way the boys responded and showed that discipline and determination to put it right is a big credit to everyone involved."
The match in question came bang in the middle of the month as Newport went down to Yeovil, but it was sandwiched between two wins on either side as the club picked up 12 points from 15.
Newport now find themselves third in the Sky Bet League Two table, despite starting the season among the favourites for relegation, and for the first time in decades the club are looking up rather than down while in the Football League.
It's a minor miracle when you consider the fact that, when Flynn was flung into the job in March 2017, Newport were 11 points adrift of safety and had just lost 4-0 at home to Leyton Orient, the other side that joined them in the relegation zone at the time.
Flynn, somehow, steered them to safety with a last-gasp goal on the final day of the season and they went on to finish 11th last campaign, building a platform to allow him to put his plans into place.
"When you're a small club you can't do everything at once, so we have had to do it in stages," Flynn said. "At first we changed the mentality of the players, getting them all together and believing, then last season we were able to improve the standard of football through training and in the ideas of how we wanted to play.
"Then this season we have changed how and when we train, the days off we take and things like that. I'm learning and improving all the time, but it's all coming together at the minute and we have just got to make sure that it keeps going. We're winning games now but we're also winning them playing good football."
Flynn was thrust into the job but he isn't doing things on the hoof. The 37-year-old - one of the youngest bosses in the EFL - studied alongside some of the most famous ex-Premier League players of the past 20 years as he took his coaching badges with the Football Association of Wales.
"I'll always be my own man but I was lucky enough to come through the FAW to do my coaching badges on courses with people of the calibre of Thierry Henry, Patrick Vieira, Sol Campbell, Garry Monk and Mikel Arteta," he continued.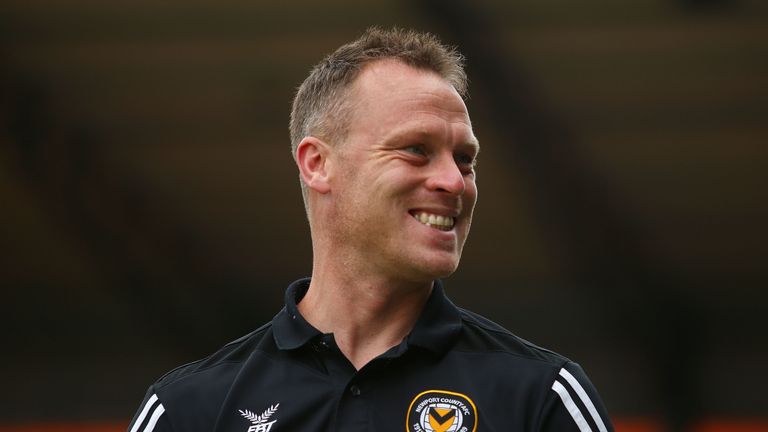 "So to speak to them and pick their brains on things was invaluable, especially looking at the way Arteta works under Pep Guardiola. Don't get me wrong I'm not comparing myself to them! But it is always good to see what they are doing."
Fate also helped Flynn's progression in management as his Newport side were drawn against Tottenham in the fourth round of last season's FA Cup. Once a student studying Mauricio Pochettino in a classroom, Flynn was given the opportunity to pit his wits against the Argentine.
They even managed a draw at Rodney Parade to earn an away day at Wembley, which was a massive financial boost for the club, despite the respectable 2-0 replay defeat. The benefits of the tie were obvious for the man himself and the club he loves.
"Going up against Pochettino and speaking to him afterwards was something I'll never forget because he was such a class man," said Flynn.
"He was so complimentary about the way we played and had the players working and there was no arrogance about him whatsoever, he was just such a gentleman. We have kept in touch after that game and he is someone I have the highest respect for because he's one of the best young managers in the world.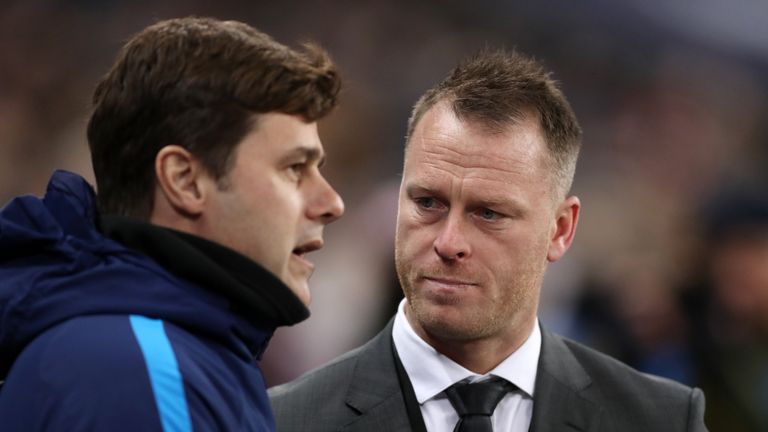 "The tie itself was huge. It lifted the club, the whole city got excited and we were hopefully able to get back a generation of fans that we lost when the club went [out of business].
"It was important that they got to see Tottenham play at Rodney Parade and the financial part of it was huge as well. We are a small club with a small budget and it enabled us to break even."
The cup run undoubtedly affected Newport's form last season. The three games following that first clash with Tottenham were the only three they lost in a row all season in League Two and it took another three draws after that before they won again. Flynn, however, would snap your hand off for another run like it.
"I'm a traditionalist and I used to love the FA Cup third-round draw and watching all the upsets. It is huge for small clubs to be able to get up against the big boys and it can really make a difference. We would love to have another run this season."
For now, however, the focus is firmly on the league and reaching their first target of avoiding relegation. After that? Who knows.
"I'm not one to get carried away and we'll take things game by game," he said. "But I want to get to 50 points as soon as possible and then you know never know what you can achieve."