Gary Neville insists Eden Hazard must take criticism for his severe dip in form for Chelsea this season.
The Belgian, voted PFA Player of the Year in 2014/15, has scored just one goal this season with Chelsea struggling in 15th place in the Premier League.
The 24-year-old is among several of Jose Mourinho's players struggling for form this term, but Neville says the criticism is entirely justified given his praise he received last campaign.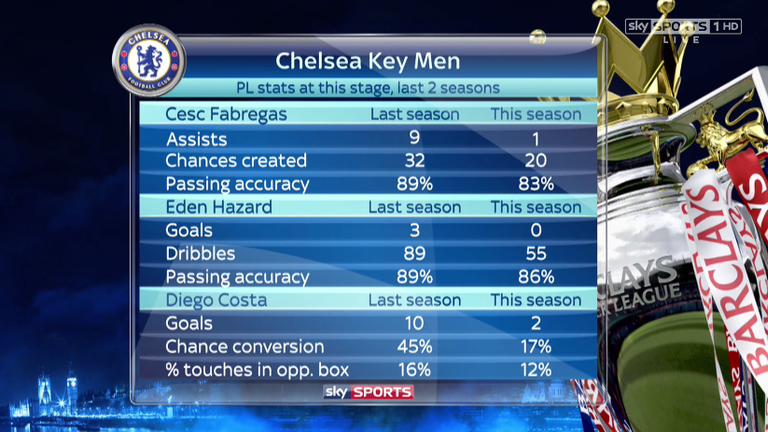 He said on Monday Night Football: "I can't think of one Chelsea player playing well. As a player you have a responsibility to meet your standard. These players six months ago, we talked about dominating English football.
"I mentioned three or four months ago, that he [Hazard] was heading towards becoming on the best players in the world.
"Of course the best players have dips, but even when they have dips they contribute to the team, they score goals, provide assists. 
"You have to question his mentality, he's a nice kid, but is he really a killer? You think about Messi and you think of Ronaldo - I think he's got to answer that question now.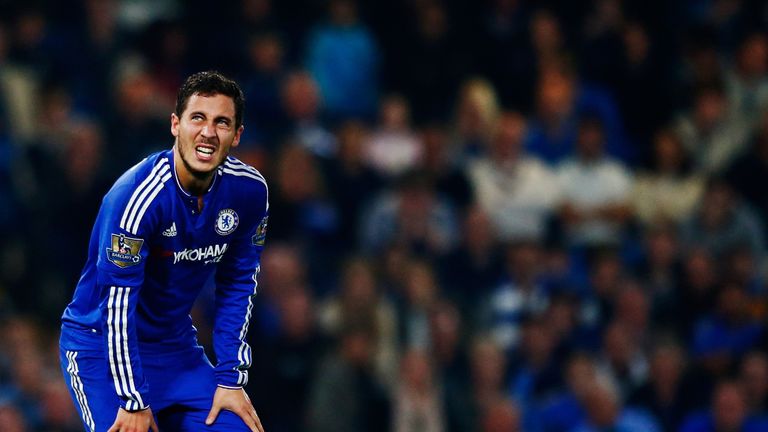 "You have to be hard on him, we absolutely eulogised about him last season but when players dip to this level, they have to take the hits."
Former Chelsea midfielder Frank Lampard says Hazard's current form and criticism will be alien to him, but insists a rest may not solve all of the problems.
Hazard has played 11 games more for club and country than any other Premier League players since August 2012, representing Chelsea and Belgium 213 times. Four other Chelsea players - Branislav Ivanovic, Oscar, Gary Cahill and Ramires - make up the top seven.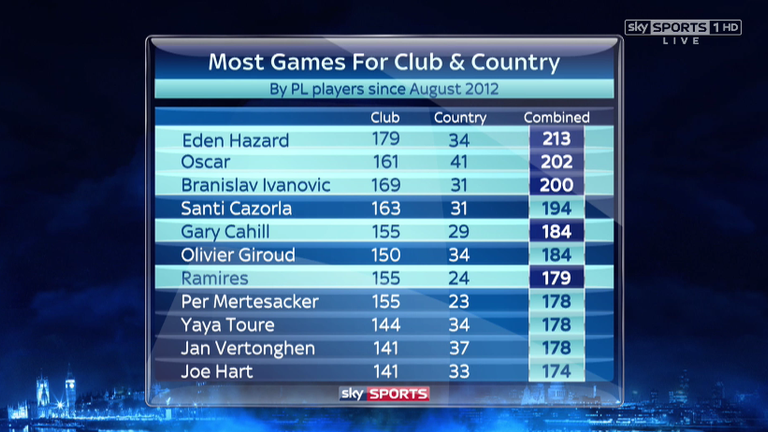 "I love Hazard as a player, his ability is frightening," said Lampard. "I think maybe he needs help.
"He's a young boy, he's never had a moment like this in his career. He's played very well, last year he was the difference for Chelsea for me. 
"At the moment he looks like a player down on his confidence. I don't know about a rest, I'd like to see him play regularly. 
"He has to work hard to get out of this. But if Chelsea are to turn the corner and get up towards the Champions League level, they need Hazard at his best."
Live Ford Saturday Night Football