Frank Lampard believes Chelsea should stick with Jose Mourinho, despite the club's run of three wins from their opening 11 Premier League games.
Speaking on Monday Night Football, former Chelsea midfielder Lampard urged the club's hierarchy to think long-term after a sixth Premier League defeat of the season at the weekend left the Blues 15th in the table.
Mourinho's side suffered a 3-1 loss at home to Liverpool on Saturday, their third Premier League defeat at Stamford Bridge already this campaign, and Lampard said parts of Chelsea's game looked "broken" against Jurgen Klopp's team.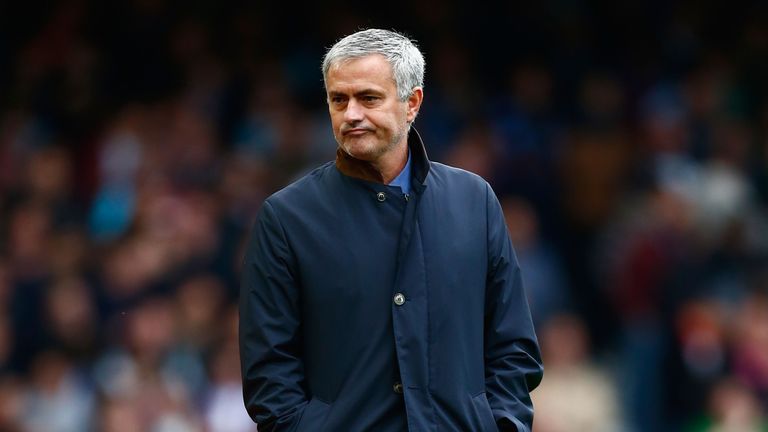 "Jose Mourinho loves a high-intensity game, and I didn't see that," Lampard said. "I watched Chelsea press [against Liverpool], and it was broken. When you are a couple of seconds late, the opponents can play out.
"I don't think I'm being over-critical, I know the boys, but some people are leaders and vocal in the dressing room. We all know Chelsea have had that spine for quite a few years, but you look around now, and you think do they [still]?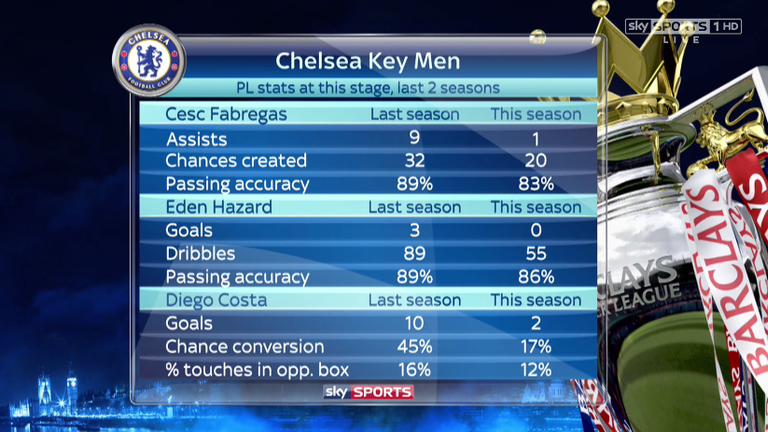 "Eden Hazard is one of the best players in the world, he proved that last year, but he's not going to be a vocal man. He's a player to get on the ball and make things happen going forward. You have to look around the team and hope that changes very quickly."
Defeat by Liverpool has left Chelsea 10 points off fourth-placed Manchester United, and reports following the game claimed that certain players had stopped trying for Mourinho. Lampard is doubtful such rumours are true, and wants the club to back the manager as they look to get out of their current troubles.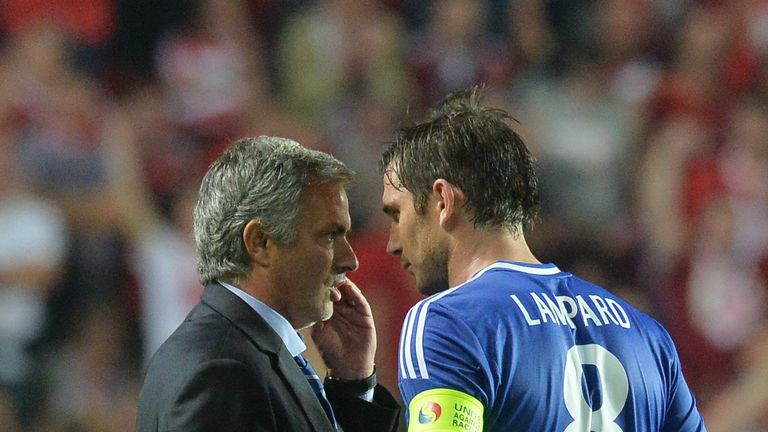 Stability is the ideal... You want to see a manager stay, you want to see young players coming through... He (Mourinho) has got a four-year contract and he has got the best record as Chelsea manager. He is proven world class, and I think they should stick with him.
Lampard on Mourinho
"Well, it is nonsense if it is happening - and I don't believe it is," he said. "I don't think players at the top level can down tools. Your first responsibility as a player is to yourself - if you are downing tools, the only one who looks stupid is yourself.
"This is not a great moment, this is not a time to flick the ball around the corner and have great games. This is a time for players to knuckle down and win games, maybe the hard way. These rumours around big players... the problem is when you are having a hard time, these stories become bigger. I don't think those words would have been spoken, but it's not great that they're coming out.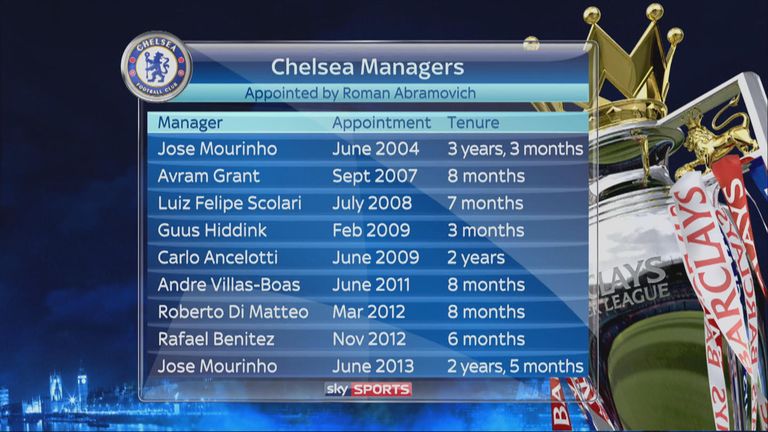 "When you look at it, it is crazy [the numbers of managers Chelsea have had in the Roman Abramovich era]. But Chelsea is a unique club. I think there's such a desire to win and a pressure to win. The owner, the board, they have taken the decisions to win, and to be fair to them, as Chelsea people we can't complain.
"We have had a lot of managers, and it might look messy, but we have got a lot of Premier League titles and a Champions League. What has been said recently is they want stability, so that's the interesting thing to see now.
"Stability is the ideal. Manchester United were the ideal with Sir Alex Ferguson and the same with the great Liverpool managers of the past, it's the ideal. You want to see a manager stay, you want to see young players coming through, and that's the intriguing thing to see now, to see if Chelsea stick with him. He's got a four-year contract and he has got the best record as Chelsea manager. He is proven world class, and I think they should stick with him."
Sky Sports football expert Gary Neville agreed with his former England team-mate, and Neville believes Chelsea are approaching a "crossroads moment" that will test Abramovich's commitment.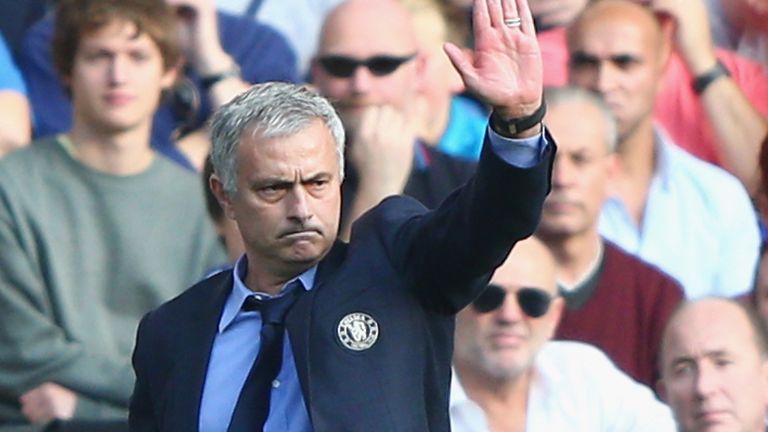 "If we are now talking about stability, you talk about young players," said Neville. "Certainly the spending has cut down in recent years at the club. You're also talking about a change in philosophy at the football club - bringing through academy players and Mourinho managing for the longer term.
"This is now the killer moment at Chelsea for me, the crossroads moment. Is Abramovich walking in and thinking, 'I have to get rid of Mourinho because he might not finish fourth and he's giving bad interviews?'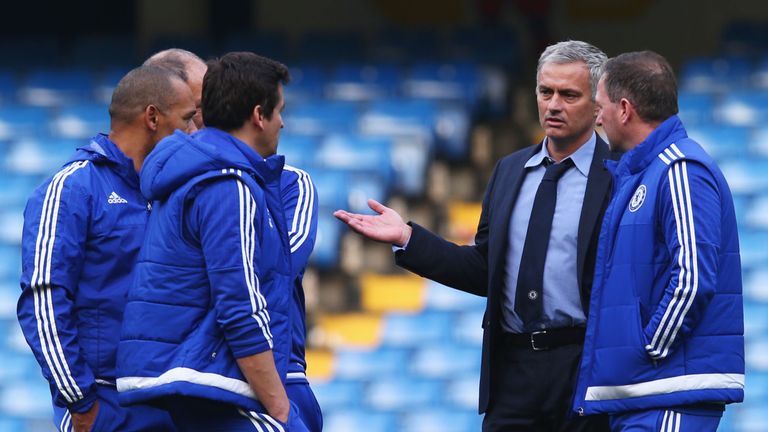 "Or is he actually thinking, 'relax, we can bring three or four academy players in, let's sacrifice this season, and let's stand behind the manager.'
"We can see if Abramovich is the same as he's always been and sacking managers after eight months, and whether Mourinho can stay at a club for longer than two or three years. It's a big coming together that is coming to a head now."