​​​​​​Gary Neville believes Manchester United can win the title this season - and the "arrogance" of Zlatan Ibrahmovic and Paul Pogba will be a major factor.
The former United full-back, who has returned as a Sky Sports analyst ahead of the new Premier League season, admits the title race is wide open with Manchester City, Arsenal, Liverpool, Chelsea and Tottenham in the mix in an unpredictable and transitional campaign.
But he has chosen United as his pre-season shout because he believes new manager Jose Mourinho - along with Ibrahimovic and Pogba - has restored the stature and personality that has been lacking at the club.
On the eve of the new Premier League season, who do you expect to be up there fighting for the title?
Ever since Sir Alex Ferguson retired, the Premier League has been a confusing league.
When Jose Mourinho went back to Chelsea you thought they and Manchester City would possibly be going head-to-head for two or three years, but it hasn't transpired like that.
The confusing nature of the league culminated in the incredible Leicester City story last season and what we are seeing now is a season where three of the big clubs - Manchester United, Manchester City and Chelsea - have new managers and there is uncertainty over what is going to happen.
At United and City, the two managers will want to transform the style of the team, which is difficult to do. To achieve it you need time on the training ground and players to play to your style.


The word "transition" is one which unfortunately gets laughed at because you don't have time to achieve it, but it will take time for Pep Guardiola to get Manchester City where he wants. The same can be said for Jose Mourinho and Antonio Conte.
I look at Arsenal and think they are stable, but can that stability get them where they want? Jurgen Klopp has had a head start on some of the others, but it would be fair to say he hasn't got the transfer might of the other clubs.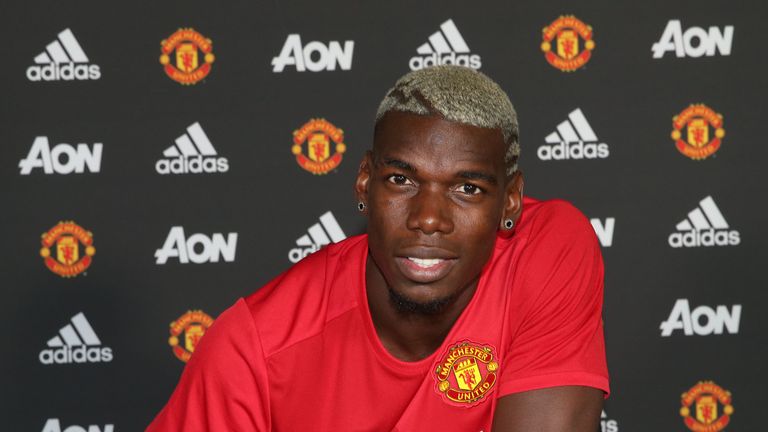 I genuinely am confused over what is going to happen - I think everyone is - and that's not a bad thing. For 20 years we could almost predict what was going to happen before a ball was kicked, but at this moment we basically don't know.
So if we were to force you to name the top four then who would you choose?
I will say Manchester United for the title with Arsenal in second, Manchester City in third and Liverpool fourth.
But if anybody is reading this and thinks I know what I'm talking about, then I need to make it clear that I really don't have a clue!
Everyone is looking at Manchester given the two managers that have arrived and the money that is being spent. It's intriguing to understand what is going to happen.
How will Guardiola adapt and fix a squad that is set in its ways? In the last couple of years, City have been unreliable at times and he needs to completely change the mentality.
And I've not included Chelsea and that is a risk because they have an experienced group of players who've been together and Antonio Conte is a manager who will like a lot of the players in the squad.
Are you excited about the arrival of Zlatan Ibrahimovic?
Yes. In the last three or four years, Manchester United have lacked stature on the pitch, they have lacked arrogance and they have lacked the players who have the balls to be real Manchester United stars.
In signing Ibrahimovic and Paul Pogba they have players of stature and arrogance - in a good way - and, historically, United have always needed players with big personalities.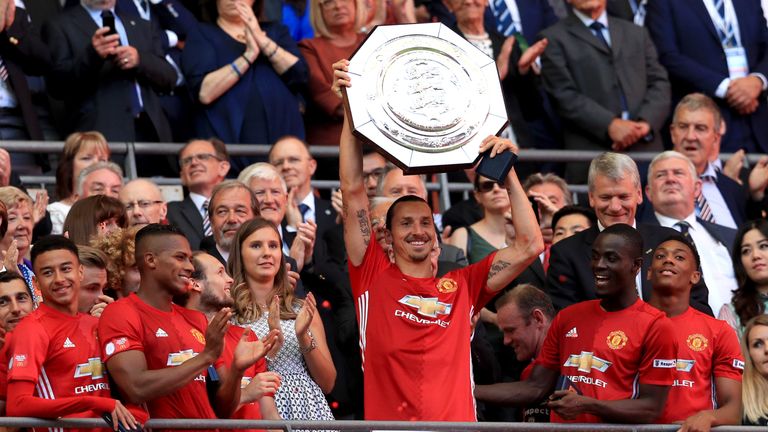 Ibrahimovic is an important signing for Manchester United. They are not getting him in his peak or in his best years, but in the last two or three years the club has deteriorated in performance and also in entertainment, which is a fundamental at United.
Now they have someone who can keep you on the edge of your seat week after week and deliver special moments. That is something that's required at that club.
Will he help or hinder the development of younger forwards like Marcus Rashford?
I think he'll help. When the ball goes into him it sticks and he doesn't make a lot of mistakes and someone like Rashford will benefit from him being there.
Young players tend to be more risky in their play and more experienced players offer more control and maturity. They know when to take a touch or when to lay the ball off first time.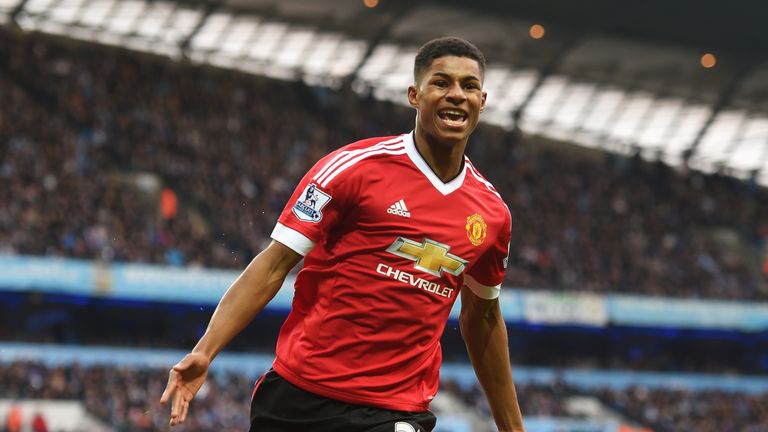 Rashford will learn about protecting the ball, about professionalism, about dealing with the pressure in a good way.
Ibrahimovic will be a massive player for Manchester United, not necessarily in terms of his own performance but in terms of his aura and what United require from a personality.
And would you say the same about Paul Pogba?
Our league has struggled to entice Grade-A players and has struggled to keep hold of them because Real Madrid, Bayern Munich and Barcelona have taken most of them off us - so for Manchester United to get Paul Pogba is not only a big moment for United, but for the Premier League.
He has got arrogance and believes in himself. He left Manchester United the first time around, despite being under pressure to stay, and it takes a lot to leave when you are wanted by Sir Alex Ferguson.
You've got to have a level of arrogance to do that and some people would see it as a negative, but I see it as a positive. He's got complete belief and he'll come back in the same way. He knows the club and the city and he is a player of stature, belief and arrogance. He won't go into any game thinking he is inferior.
In the last two or three years, United have lacked stature and personality on the pitch but these new signings have that, which is important.
And Jose Mourinho would fall into the same bracket?
Yes. They have a manager with personality and stature. With those three people - and a couple of players who were already there - then there's an arrogance back in the club and the city.
There are players wearing that shirt who will stick their chests out - and that's what Manchester United is all about.
Watch Manchester United's Premier League opener against Bournemouth live on Sky Sports 1 on Sunday from 12.30pm.  Or watch for £6.99 without a contract, on NOW TV.