Gary Neville analyses Arsenal's 'lethargic' second-half performance at Man City
Last Updated: 19/12/16 12:08am
Arsenal looked lethargic in the second half during their defeat at Manchester City on Sunday, and are not as mentally strong as Arsene Wenger believes, says Gary Neville.
The Gunners fell to a second 2-1 defeat inside a week, despite going ahead again through Theo Walcott at the Etihad on Nissan Super Sunday.
It leaves them nine points behind leaders Chelsea in the Premier League, and while Wenger said post-match that the mentality is still strong within the camp, Neville disagreed.
"I disagree with his point about mentality being strong, I don't think it is," said Neville. "There was a huge physical drop for Arsenal in the second half, I'm not quite sure where that has come from.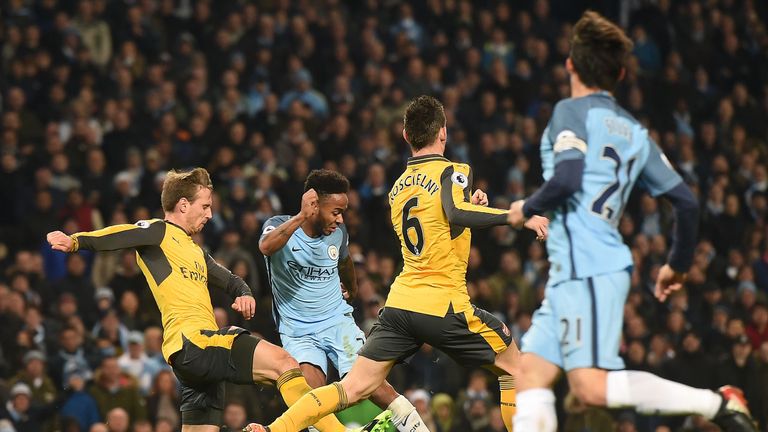 "They just looked completely lethargic, they were walking around the pitch, in such a huge game.
"Initially I thought it was a tactical thing, them not pressurising [in the second half], but they didn't pressurise at all. They physically just dropped in the second half."
Neville added on the Gary Neville Podcast: "I'm trying to think of an excuse as to why they were so lethargic, so inactive in the game, and I'm finding it difficult I have to say.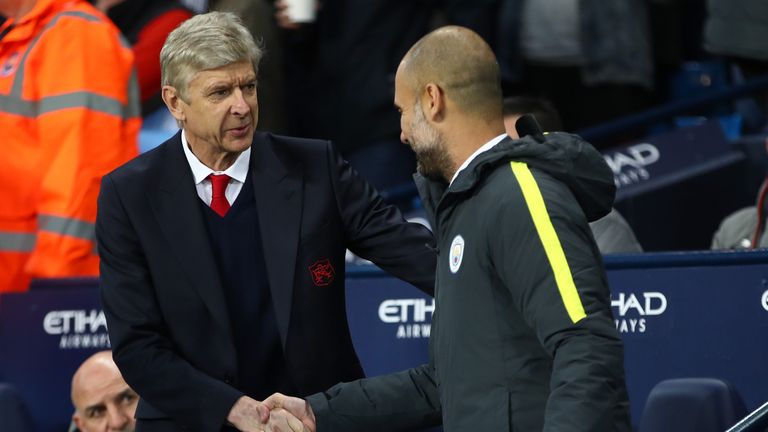 "It's such an important game, with Chelsea driving clear. To put that performance in for the last hour of this match was startling."
Despite Arsenal impressing in the first half, goals from Leroy Sane and Raheem Sterling gave City the victory, with the Gunners outfought from the latter stages of the first half and throughout the second.
Neville said Arsenal's transition from winning the ball back to then counter attacking was not as effective as it should have been, meaning they lost the ball in key areas in their own half.
"After 30 minutes you thought, right, go for it now, any bit of quality. When you're back in your shape, certain things have to happen, your wide players have to sprint forward quickly to give you that counter-attacking space," Neville added.
"They weren't doing it, meaning the first touch was a compact pass, a short pass, and that meant Man City won the ball back a lot.
"There was a period in the second half when we saw the back four of Arsenal, and the midfield five of Arsenal, and they were all walking in sync with each other while Man City had the ball.
"They were getting back into shape but not moving up or getting high enough up the pitch.
"Something wasn't right physically about Arsenal in the second half. "