Arsene Wenger insists both of Manchester City's goals in Arsenal's Premier League defeat at the Etihad Stadium on Sunday were offside.
The Gunners went down 2-1 in the north west for a second time in six days following their loss at Everton on Tuesday, with Leroy Sane and Raheem Sterling scoring in the second half after Theo Walcott netted early on.
Sane was arguably inches offside for his equaliser, while David Silva was offside though deemed not to be interfering with Petr Cech's vision for Sterling's strike.
Wenger, however, felt both goals should have been disallowed, but says Arsenal must live with these decisions.
He told Sky Sports: "I feel we dropped physically in the second half. In the first half we looked always dangerous and sharp and on top of that the decisions went against us.
"The two goals are two offside goals and in a game of that stature I feel enough is enough for us. We got some bad decisions for the whole season and today I looked at the goals and both are offside.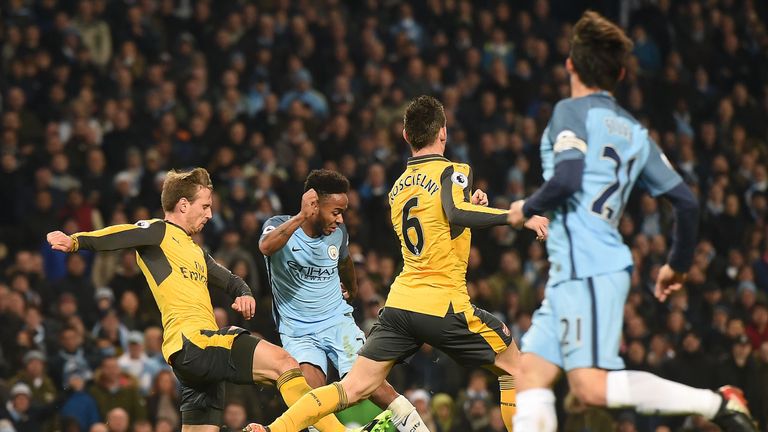 "The second one is five yards offside. The first one is still offside. But what can I do? We have to live with that. We have to look at ourselves and analyse why we lost the game."
Arsenal were in control as they led 1-0 at half-time, but City came out of the blocks fighting after the break and physically out-muscled the visitors in every department for the second 45 minutes.
Wenger admits it was difficult for Arsenal to find their flow in the second half, and says this week has been horrible for the club as they slipped to fourth in the table and nine points behind leaders Chelsea.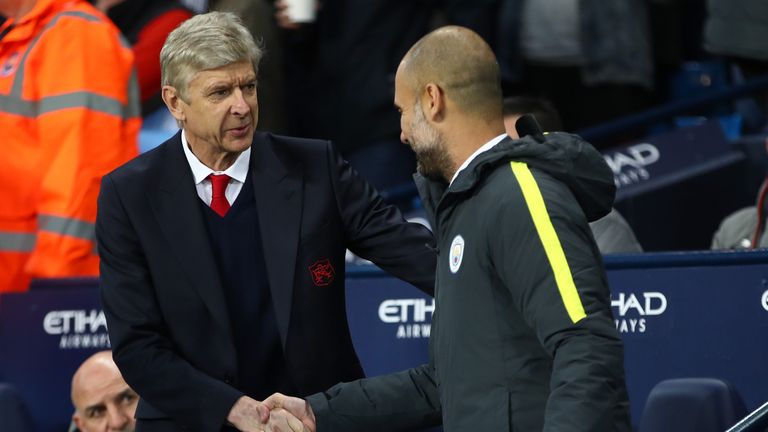 "It's a shame because in the two games we were 1-0 up and we lost the two games 2-1. But we were quite in control and in the second half we suffered after their first goal for 20-25 minutes," he added.
"Afterwards we came back into the game but they managed well to gain time, with a lot of experience, it was difficult to get in the flow.
"Same result-wise but it was not exactly the same pattern. On Tuesday night we conceded two goals from headers. It's difficult as well because we've played four games out of five away from home, with a very short recovery from Saturday to Tuesday after we played away to Basel, you could see today physically the second half was a bit more difficult."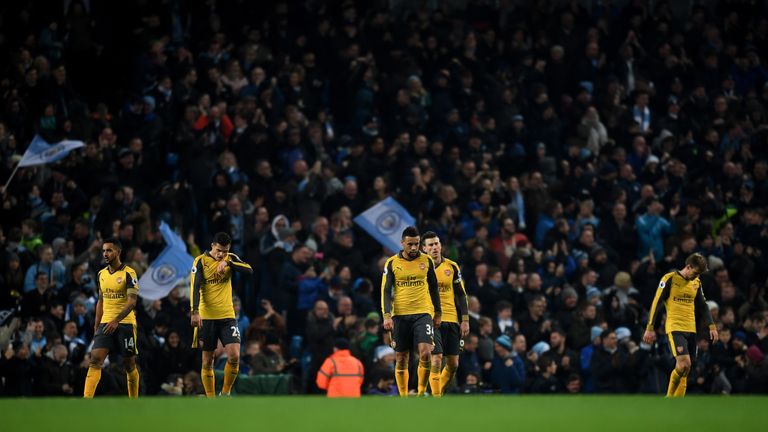 Asked if the collapse was a mental problem, Wenger replied: "No. They didn't create many chances, it's more physical I think, because we dropped a little physically in the second half, you could see when we won the ball we didn't come out quickly enough anymore and that allowed them to press us more and win balls back and we lost many more balls than in the first half.
"It's a horrible week but it's part of the season as well. Unfortunately what is horrible is on the schedule we knew it was a difficult week because we had the Champions League game before that but we were controlling both games and that's difficult. But the mentality is strong and we have to respond now."