As we reach the halfway point of the Premier League season, Gary Neville gives his analysis of the current top six.
Antonio Conte's Chelsea lead the pile with 49 points from their 19 games, six ahead of nearest challengers Liverpool, following their 13-game winning run.
But will they slip up? And what does Neville think of new managers Jose Mourinho and Pep Guardiola following their first six months at United and City?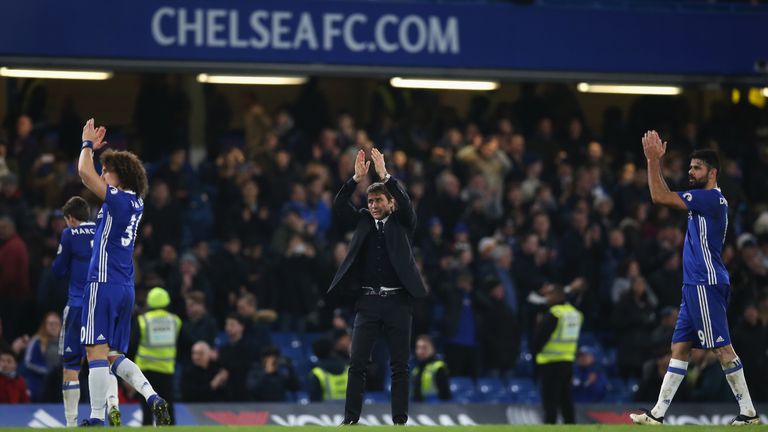 Here, speaking on the Gary Neville Podcast, the Sky Sports pundit gives his views...
Man Utd - 6th, 36 points
If I speak as a neutral first, where United are at this time isn't good enough. However, as a fan over the last couple months, it's better. There's more personality, guts and strength.
Last season or the season before you were watching Manchester United and thinking: "This isn't Manchester United, this isn't what they're about."
We were watching a passive, boring, insipid performance, now there's counter attack, excitement. Paul Pogba is getting better and better, Ibrahimovic is getting better and better. There's a lot more mobility, and in the wide areas there's a big change.
They've stumbled across a back four; they're getting better and have shown they have some grit, determination and fight.
Man City - 5th, 39 points
They look a little bit toothless when you watch them, a little bit pretty. But earlier on in the season they weren't pretty or toothless. You question whether the current Manchester City are the real City, because they've done it [slipped away] over the last couple of seasons.
Certainly they've got form in starting the season well and then dipping. You have to question if they're really achieving their potential at the moment.
They have had the best players and best squad and have not been delivering in recent years.
Both Jose Mourinho and Pep Guardiola will not be happy with their squads, and will be looking to make changes in the transfer windows to come.
Tottenham - 4th, 39 points
I like Tottenham a lot. I like Mauricio Pochettino a lot. I think they overachieve, in terms of the budget they have. They spend of course, but not to the level of Manchester United or City.
They look well coached. You look at those players and you think you'd like to have those players. They're young, hungry, energetic, they'll do what you want, there's not egos in there.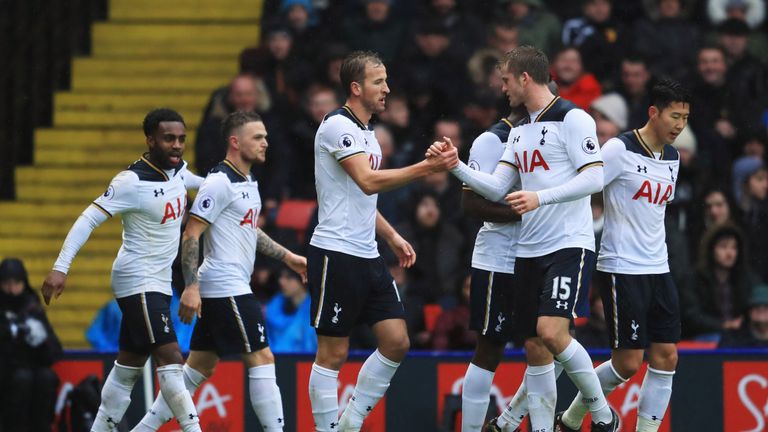 I think that Pochettino seems to assemble those types of teams where they are. I think he's done a great job, he's one of my favourite coaches.
The little dip they had earlier in the season is normal if you've got a young team going into the Champions League for the first time. I've liked what they've done in the past few years, it looks controlled there, and they need to give that manager a long-term contract and pin him down.
Arsenal - 3rd, 40 points
I think Arsenal are where they'd expect to be, where you and I expect them to be. They win, go on long winning runs, and then lose a couple, then win another eight or so, teasing you, thinking that they're going to be title contenders but never quite getting there.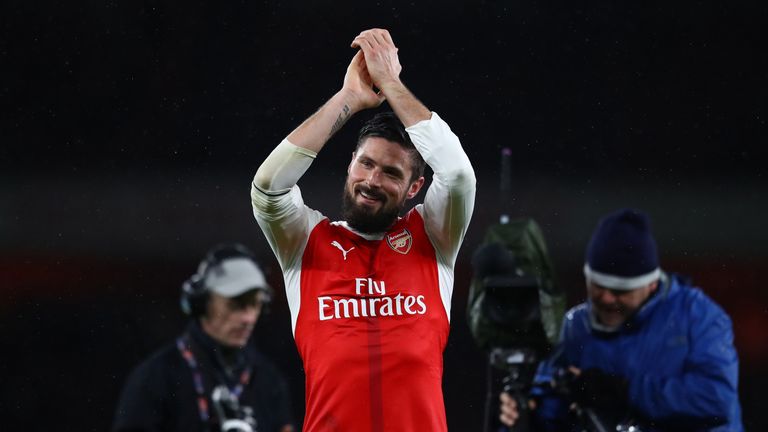 They're a good football team, they play the right way, but you feel they're going to fall short, and you feel it's going to happen again.
It seems a bit sad saying that, but it's a good thing in ways, it's consistency, you've seen Man Utd and Chelsea dip out of the top four in recent years, so all credit for the consistency. But for the title, where this conversation lies, they're still going to fall short I feel. 
Liverpool - 2nd, 43 points
Similar to Pochettino, the job that Jurgen Klopp is doing there is outstanding. The one thing I would question is defensively, whether they can go and get the ultimate prize.
But the improvement is there for all to see. They totally typify their manager in terms of what he demands and wants.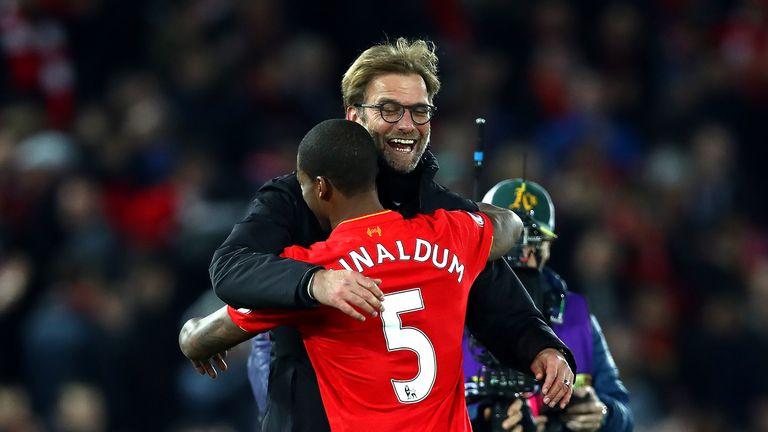 You look at Liverpool now, with that energy in Lallana and Coutinho and Mane and Wijnaldum and so on, it's a really good front six or seven they have to pick from.
Can they do it? I think they're the best challenger to Chelsea. The programme I think will allow them to prepare for games. I think that team would suffer if they were playing Thursday-Sunday.
Chelsea - 1st, 49 points
Their system suits the players they have. You look at their spine at the back and midfield, and then come to Costa, who is an outstanding centre forward, brilliant to watch. You see that the hunger is back for Costa, the fitness, having those weeks to recover and prepare.
Hazard is one of the top five players in the world, if he wants to be one of the top five players in the world, and I say that because of his drop off last season.
They've got everything you'd want, shape, structure, spine, resilience, experience and outstanding players in the right areas with match winners.
Everything is going for them, but the others have to believe that there will be a blip, they will blink, and it could happen to them. Like Hazard getting injured, Costa getting injured, for a long time.
At the moment, it doesn't look that way, but the others have to believe that. Chelsea look strong, they look like they won't make a mistake, but they will make a mistake. There is plenty of time for it to go wrong, but the others have to believe it and be consistent.