Gary Neville believes Manchester United's 3-0 victory at Leicester hinged on a first-half formation shift from Jose Mourinho.
The Portuguese elected to go with a 4-4-2 system from the off at the King Power Stadium, but it didn't reap rewards, as United laboured in the opening exchanges.
Then, Mourinho shifted Henrikh Mkhitaryan into a No 10 role, and United instantly looked more of a threat. Three goals in eight minutes set them on their way to victory, and Neville believes that success would have been more difficult if it wasn't for Mourinho's tactical reshuffle.
"The game wasn't right for United," Neville told Sky Sports. "When you are playing 4-4-2 you need the midfield to link-up play, but they weren't playing into the strikers. The second it changed, United had that connection in Mkhitaryan, who has been United's best player today. His goal changed the game.
"As soon as that happened, it was a good day for Manchester United and Jose Mourinho and it was a very professional away performance.
"He [Mourinho] deserves big credit today. It is not easy to convince your players to change the system - 'we are going to play 4-4-2 and this is why we are going to play 4-4-2.'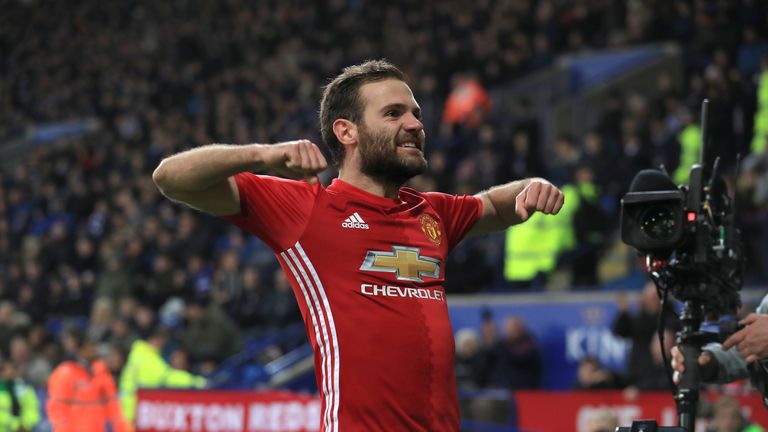 "Then, all of a sudden, to then turn it on its head, and maybe say 'I've got this one wrong, the game's not going as I planned and I am going to change it' takes some guts.
"Mourinho is a manager who is proactive, makes substitutions after half an hour or changes his system completely."
With several of their rivals dropping points, United have moved to within two points of Arsenal in fourth, and Neville believes being involved in four competitions gives United plenty to focus on.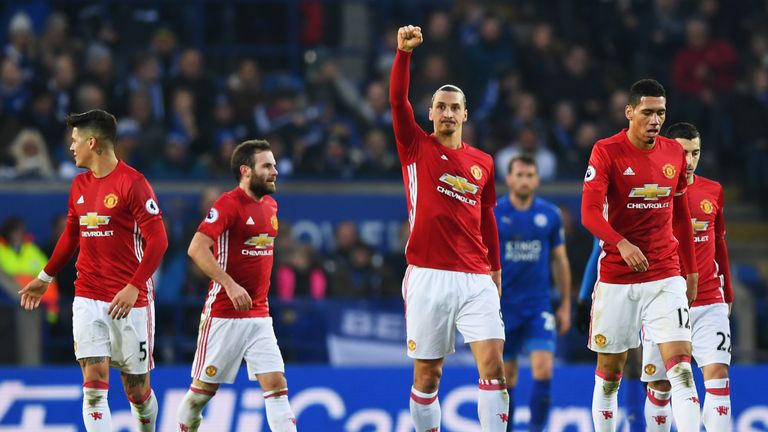 "United are now within touching distance of that top four now," Neville added. "With Arsenal dropping points, Liverpool dropping points, [Manchester] City just about getting away with it - United had to win today.
"Mourinho will be frustrated that this 15-match unbeaten run has not seen them climb back into the top four, and will be frustrated at dropping points in midweek, but his team have played well today.
"They have a lot to look forward to. They have an upcoming match against Watford, they have the FA Cup, a League Cup final, the Europa League. There is a lot still to play for, and the programme will get heavier in the coming weeks."