Gary Neville's Arsenal transfer verdict: Gunners should sell Alexis Sanchez to Manchester City
Last Updated: 30/08/17 11:05am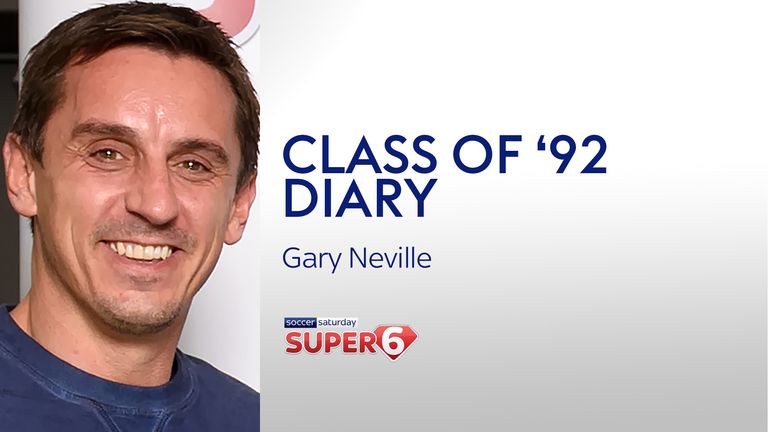 In the latest Super 6 Class of '92 diary, Gary Neville discusses Arsenal's transfer concerns, Salford's fortunes after two own goals in three days gifted them three points and whether the England captaincy will suit Harry Kane.
TRANSFER TARGETS
After Sunday, a lot of eyes will be on Arsenal. If they were to lose two or three players without replacing them then they could be overwhelmed with negativity at the club.
I saw it a lot last season and didn't enjoy it. Now they've got Alex Oxlade-Chamberlain, Shkodran Mustafi and potentially Alexis Sanchez leaving. Arsenal's transfer window could be more defined by what they lose rather than what they sign.
My view on the potential swap deal of Sanchez for Raheem Sterling is that it may get them money but it is not a transfer that makes them better as Sterling is still too inconsistent.
Sanchez would certainly strengthen Manchester City because of his finishing, which they've struggled with, and he plays in the spirit of Pep Guardiola when he's on his game.
I think Sanchez is obviously a player Pep has wanted and I could see it going through. Arsene Wenger has tried to keep him but I think when a player's negativity gets to the point when it's so overwhelming that it's affecting the whole team then you have to sell.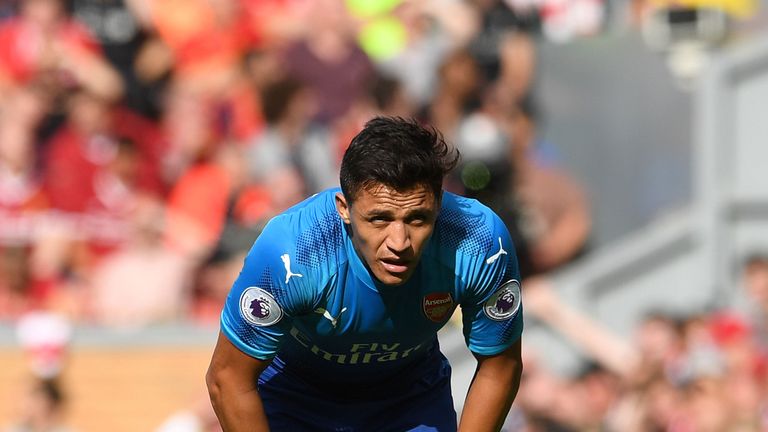 For me, it is a sad indictment that a player who optimises hard work and passion could switch off for the last six months because I don't think it reflects his true character.
From Arsenal's point of view, I'm a little bit sad because I didn't want them to be a story and I wanted the questions about Wenger to fade away because they are a great club and he is a great manager. I'm concerned that if the business isn't good then they could be consumed by negativity.
I don't think either City or Man United will be desperate to do any business otherwise. Jose Mourinho has been quite honest in saying he wanted four and he's got three plus Zlatan Ibrahimovic. I think he wanted a wide player but I don't think he'll be too concerned because of the form of Henrikh Mkhitaryan, Anthony Martial and Juan Mata.
SALFORD'S SALVATION
I couldn't get to Spennymoor on Saturday so was listening on the radio as we benefited from a late own goal to secure a point, but I was there on Monday when another one handed us a 2-1 win.
We had a man sent off on Saturday, for the second time this season, and when you're down to 10 men against one of your promotion rivals and you come away without being beaten then you're happy, although we can't expect to keep getting away with having players sent off.
Then on Monday against Southport I was just grateful for the win. I don't think we played well, I don't think we passed the ball well and looked a bit lethargic but I know the team will get better. It's always a good sign if you're winning games when you're not playing at your best.
We've got another derby next week in Curzon Ashton, who had a poor result on Monday losing 4-0, so I'm confident going into that if we can keep 11 men on the pitch.
The thing is, when you're playing Saturday and then Monday, you remember that it is the same for the other team. There has been a bit of controversy in the past where some teams have had two games in three days against teams with extra days off so we can't complain, especially now we're a professional outfit and should be better prepared.
Personally, I loved going down to Southport on Bank Holiday Monday. It's obviously tough for the players but you have to go through playing twice in three days and this where is we should have the benefit of having the fitness and squad to cope. It wasn't wholly evident over the weekend but it's going to take time to see the benefits of the changes we've made at the club.
CAPTAIN KANE?
If Jordan Henderson was fit and playing regularly you could put him in the mix, but I think Harry Kane is the right player to be England's next captain following Wayne Rooney's international retirement.
He loves playing for his country, which may sound silly but he is really passionate, he's a certainty to start and it should be settled on somebody for a long period.
He doesn't pick up many injuries and also has the ability to grow from his current level. I also think he'll grow in terms of stature.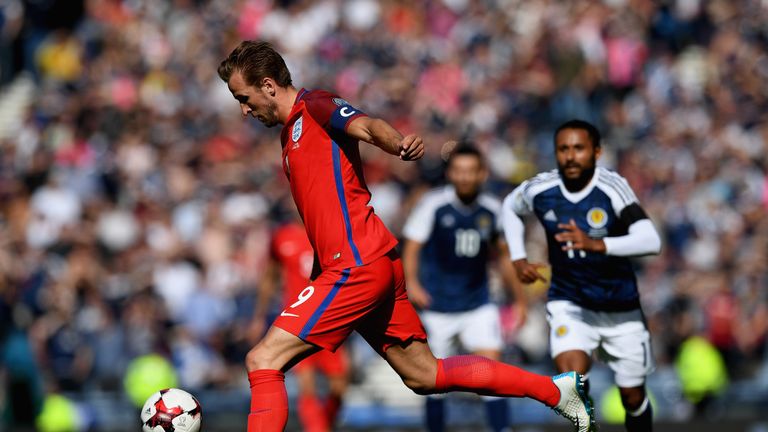 It's a young squad and it's important to have somebody the squad can grow around and become more mature and streetwise. They can do that with Harry at the helm.
When I first joined Roy Hodgson with England he was nowhere near the squad and then all of a sudden he was a completely different player.
I remember doing a training session and thinking this is a decent player but not a star. Then over the next 12 months, from getting his chance through Tim Sherwood to working under Mauricio Pochettino, it was surprising how far he'd come.
It goes to show what you can get when you give someone a chance and I don't think for a minute he's the type of player who will be troubled by his lack of goals so far.
Of course, every striker who misses a chance or any defender who makes a mistake that leads to a goal is down on themselves, but I don't have any concerns as to how he will respond.
He's a rock solid character and in three games time, he could have six goals. He will score goals at every single level and his mentality will ensure he's in the right place to the lead the team.
Blackpool 2-1 AFC Wimbledon
Bury 1-1 Scunthorpe
Doncaster 1-2 Peterborough
Gillingham 1-1 Shrewsbury
MK Dons 0-2 Oxford
Oldham 1-3 Charlton
If you are using skysports.com you can comment below to get involved in the debate, but please adhere to our House Rules. If you wish to report any comment, simply click on the down arrow next to the offending comment and click 'Report'.