Liverpool trip is Man Utd's biggest game of the season, says Gary Neville
Last Updated: 11/10/17 11:27pm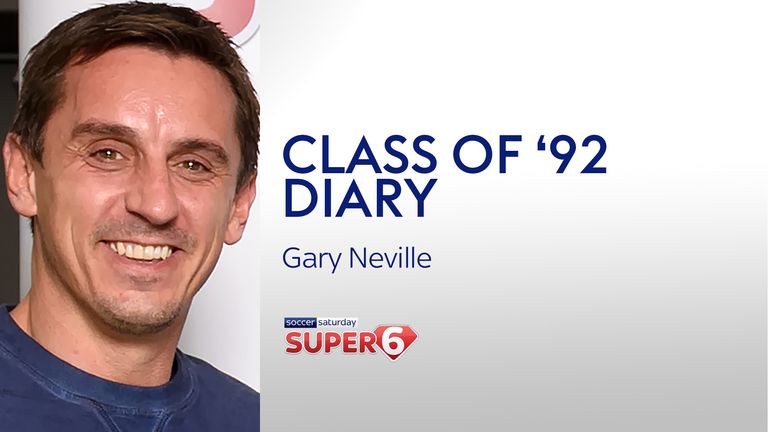 In the latest Super 6 Class of '92 diary, Gary Neville looks forward to Liverpool v Manchester United and reflects on Salford's shock defeat.
United's biggest test
This is the biggest game of the season for Manchester United for two reasons. Firstly, Anfield away is the ultimate test, mentally and physically with the intensity. There's obviously less home grown talent but the atmosphere will be brilliant and it is a game which you dare not lose as a player.
I was never excited about going to Anfield. There was always too much at stake. You only got excited when you won there.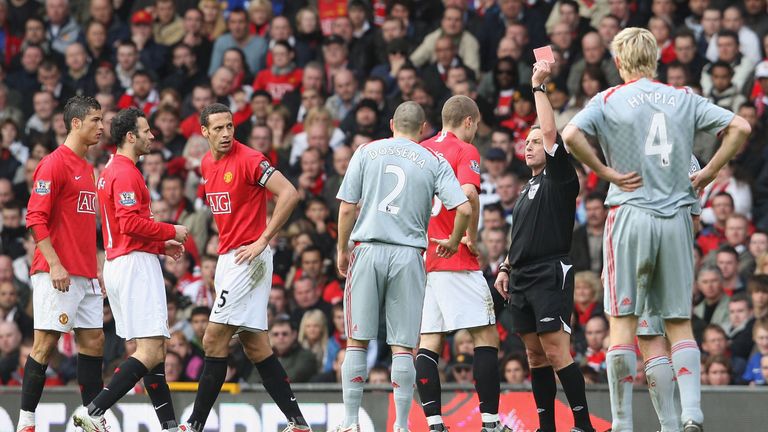 It is also the biggest game because United have played a lot of the lower teams, so this is their first real test.
This game, in some ways, defines how they are set up for a tough run of upcoming fixtures, with Tottenham and Chelsea also coming in the next four Premier League games.
First 30 minutes crucial
I think Jose Mourinho will know on Saturday, after going there last season when he couldn't afford to lose and with a team that weren't in a good place, that he has a plan which can be effective.
This time it is Liverpool who need to win this fixture and I would expect a lot more from United in terms of being on the front foot.
Liverpool can only play one way and are always devastating in that first 30 minutes, so United have to survive that. That first half-an-hour is crucial and Mourinho will know that.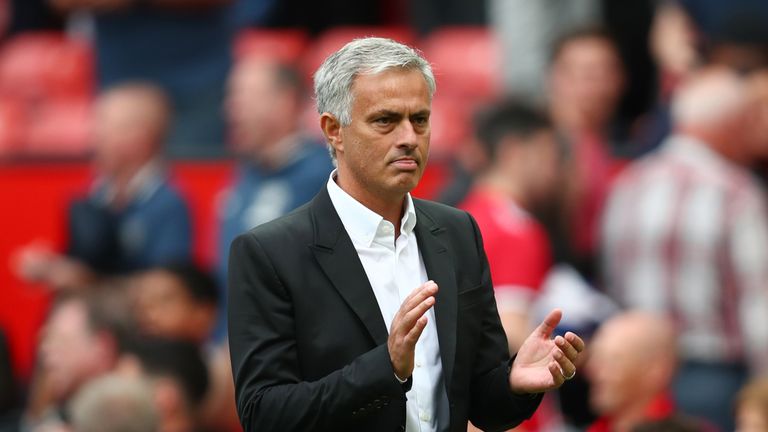 It always felt that way when I played at Anfield that if you can get through that first 30 minutes then it becomes a different game and you can start to play a bit more.
It suits Mourinho in terms of his mentality. What I would expect is similar tactics from last season but with more ambition on the counter-attack.
Paul Pogba is a big absence with his arrogance on the ball, so they will defend deep and be compact again, but whereas there was a back six at times away at Anfield last season, they can commit more on the break.
Missing Mane
Sadio Mane has become such a force for Liverpool. He's definitely the attacker who offers something different for Liverpool, but they have still got Mohamed Salah, Roberto Firmino and Philippe Coutinho so they do offer a real threat.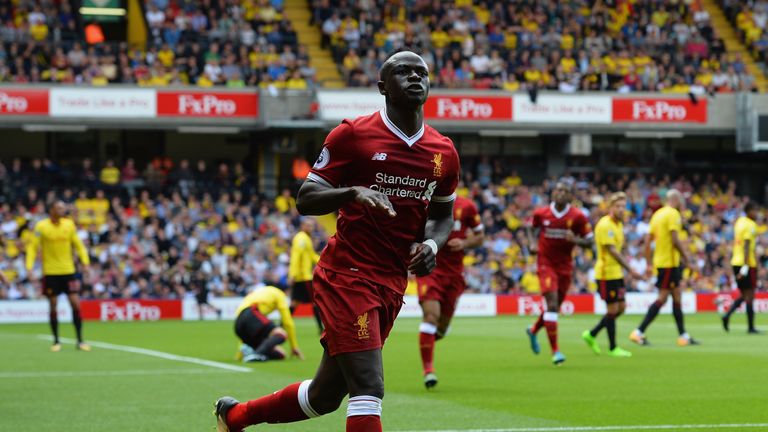 You would have never said before Mane joined he'd be the most pivotal player but you would now say, given what happened during the African Cup of Nations last season, losing him is a big psychological blow.
However, they do have Salah, who does fill that speed gap and gives them something else, so that ultimately means the loss is less of an issue this time.
Lukuku's real test
Romelu Lukaku has settled in brilliantly and done everything he was asked to do in terms of converting those home draws into wins, but games like this one are the real test.
When I look back to the Everton striker's recent performances at Anfield he didn't play well, so this is the next step up for him.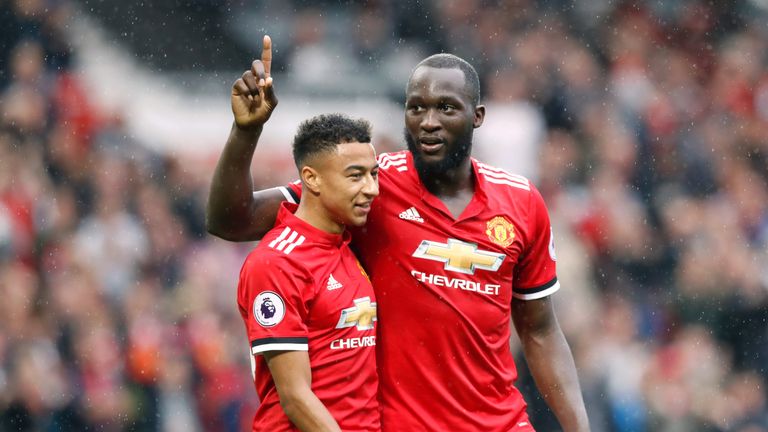 Going away to Anfield is a big test and his service will be more limited so he's now got to show the ruthless streak to win the big games for United.
He will be defined by his performances in big matches. You're at a club with aspirations of winning things and a world class striker will be defined by trophies and performances in big matches.
Watch Liverpool v Manchester United live on Sky Sports Premier League from 11.30am on Saturday
Salford slip up
It was a tough defeat to take last weekend, losing 3-2 to Leamington, and we made three really bad mistakes for the goals, but the general performance was actually very good.
We've played a lot worse and won and we had lots of chances and Leamington to be fair were decent up front, but the goals we gave away were schoolboy.
We had the previous weekend off due to the FA Cup, which wasn't ideal as we had great momentum from four straight league wins.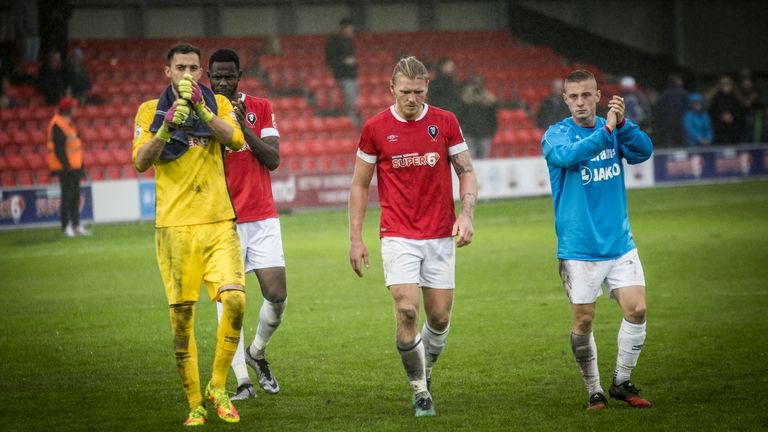 We don't have a game this weekend either which, again, isn't ideal as when you fall off the bike you want to get straight back on, and we did try to get some games rearranged to cover the gaps but none of the other teams out of the FA Cup were interested.
We asked four or five teams if they wanted a game and they didn't want to play which is a shame, especially with the Christmas fixture pile-up and the pitches in the winter likely to cause a further backlog, but it's their right to make that choice.
We do have an FA Youth Cup third-round qualifying tie with York to look forward to on the 17th, which will be a really big test when you consider our team are Under-17 and most other sides in the competition are Under-18s.
A few of them played in the Manchester Premier Cup on Tuesday night and did well so they are getting some great experience under their belts.
Burnley 2-1 West Ham
Crystal Palace 1-3 Chelsea
Man City 4-0 Stoke
Swansea 2-1 Huddersfield
Tottenham 2-0 Bournemouth
Leeds 2-1 Reading