In the latest Super 6 Class of '92 Diary, Gary Neville discusses David Beckham joining his Class of '92 team-mates as a Salford City investor, as well as Manchester United's FA Cup clash with Arsenal...
It's been five or six years in the making but finally it's happened and we are delighted to welcome David back as part of our group in terms of Salford City. We never grew apart in terms of the friendship side of things, but now being co-owners of a football club together, it is something that is incredibly exciting for the club and we are really happy about.
It's more of a timing thing with David really, in terms of other things he's had on, he's grown very close to Peter Lim [business partner of the Class of '92 and Salford's single largest shareholder] over the last four or five years, which is really important in terms of the ownership structure and trust we build together. We are aligned in what we are trying to achieve, we obviously know each other inside out historically, so it's a good thing.
They have football in common and now Salford City in common so it was big; David has taken 10 per cent of Peter's shareholding, which is a huge step for him, but he still provides us with that guidance and the ability to evolve which we want as a football club.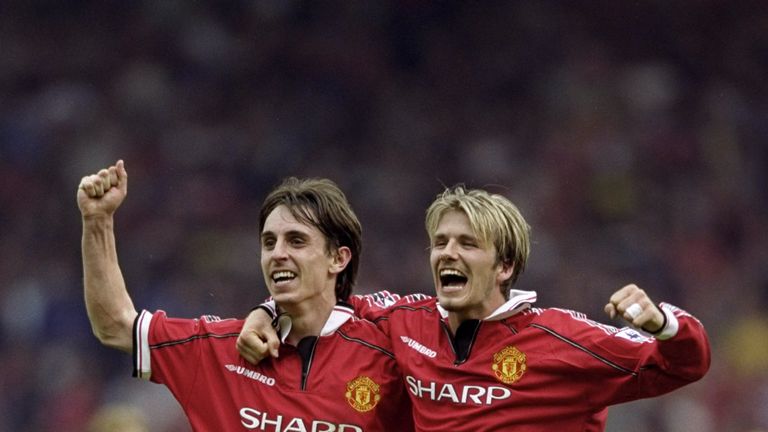 I think we all bring different things to the table in terms of qualities. If we want someone to calm us down we speak to Ryan [Giggs] or Paul [Scholes], if we want someone to talk about different aspects you might speak to Nicky [Butt] and Phil [Neville] - they've all got different experiences and knowledge of different aspects of the game.
I don't know if the success of Salford has helped David come in. We understand in football you can win and lose, and I don't think it's a decision as shallow as that in terms of what we've done because he looks at the club and sees the stadium, the way the team is going and understands it is a really good thing to be a part of.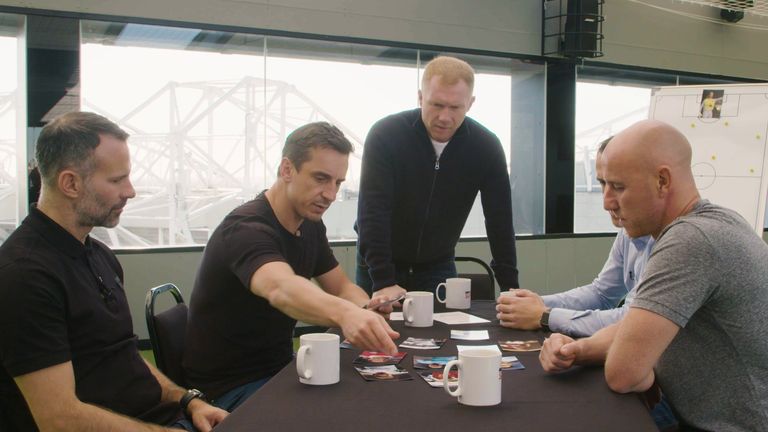 The important thing is to bounce back from a bad recent run. We've had a wobble, we know we've had wobbles before and you remember those experiences and don't panic - and I was panicking a little bit a few weeks ago because we were picking up injuries as well.
Someone like Scholesy, I was speaking to him at that time and he settled me down and made me feel comfortable and that everything was fine. Sometimes someone has a different opinion and that happens at this football club all the time, we tap into each other's personalities and characters.
Football is tough at every level, growing up at school and certainly at non-league level - everyone is committed, passionate on and off the pitch and when you think about how difficult it is to get out of the National League we have seen the games throughout this season. We are in a major fight to get close to the top of the league, retain our position and stay there and in the last few months hopefully push on and get as many victories as we can. Every game is so tough. We are going to Halifax at the weekend and it is going to be a dogfight, there is no getting away from that.
Super 6 predictions
Brighton 2-1 West Brom
Man City 3-0 Burnley
Newcastle 1-2 Watford
Portsmouth 2-1 QPR
Shrewsbury 0-3 Wolves
Norwich 2-2 Sheffield United
Arsenal in the FA Cup
It's a game I look forward to more than at any time in the last five or six years because I think Arsenal have got a different level of spirit about them now, they are invigorated. I saw their performance against Tottenham and last week against Chelsea, but what Ole Gunnar Solskjaer has done at Manchester United is fantastic and I think this will be a sensational game of football.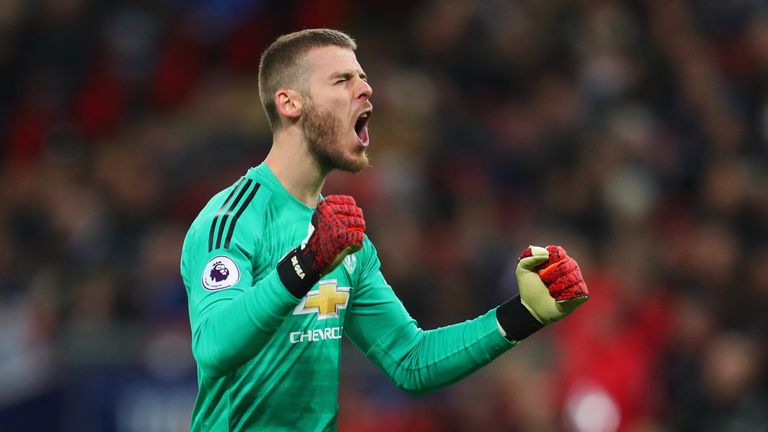 Both managers will want to win the FA Cup because it would strengthen their positions within where they are at the club. For Ole, getting into the top four with a trophy would almost cement his role at the club next season, which would be wonderful for him. For Unai Emery, he has got to make that dressing room a winning dressing room and there's nothing like putting a medal around your neck.
Playing five-a-side
We started doing it about three or four months ago, playing five-a-side together once a month, it's amazing, we play against Salford's youth teams and have beat every team they've sent now the last four or five times. We are unbeaten and proud of that. They get stuck in, we get stuck in, it's good for them and us and it helps being able to see my cheeks!
It's really competitive, you see the games - come watch us next time, you'll enjoy it. One of the youth team goalkeepers goes in goal for us, then us five play out, Chris [Casper, Salford sporting director] plays as well so we rotate with a sub as well. Chris plays more than us but he's actually the best player.