The January transfer market is becoming "stuck", and some clubs are more willing to change their manager than spend big on new players, says Gary Neville.
Premier League January spending dropped from £465m in 2018 to just £140m in 2019, with Tottenham not bringing in a single player for the second transfer window running, a Premier League first.
Only seven top-flight clubs spent in the window, and Neville believes the growing inactivity in January is indicative of inflated prices, rather than a lack of desire for club's to improve their squad.
Neville said: "We asked this week: Are we surprised that Arsenal didn't bring in a defender? Are we surprised Tottenham didn't bring in a replacement for Kane, or anybody?
"But the problem is, they can't get the players available. They cannot get them. Honestly, it's a real issue.
"Clubs are not letting go for normal prices, and clubs are now thinking: Do I go and pay over the odds in January? Am I going to get the player I want?
"I genuinely believed Arsenal would have strengthened more than they have done if they believed something was available.
"Would Manchester United have brought in Raphael Varane, or Harry Maguire for example, if they believed they were available for decent prices in this transfer window? One hundred per cent they would. Would Manchester City have brought in a left-back, the one they wanted? Of course they would.
"But they're not there, they can't get them! They would have tried, asked the question, made the noises underneath with the agents and the scouting departments, but they're just not there.
"It's a real problem, the market is stuck in someways."
With bloated wages and fees, Neville insists buying new players midway through the season is seen as counterproductive by many, with selling clubs seemingly having a stronger hold on transfer fee demands.
Neville also admits in some cases it is easier - and cheaper - for clubs to sack their manager than overhaul the squad, and doesn't doubt Tottenham, Manchester United and Arsenal would have wanted the right players at the right price in January.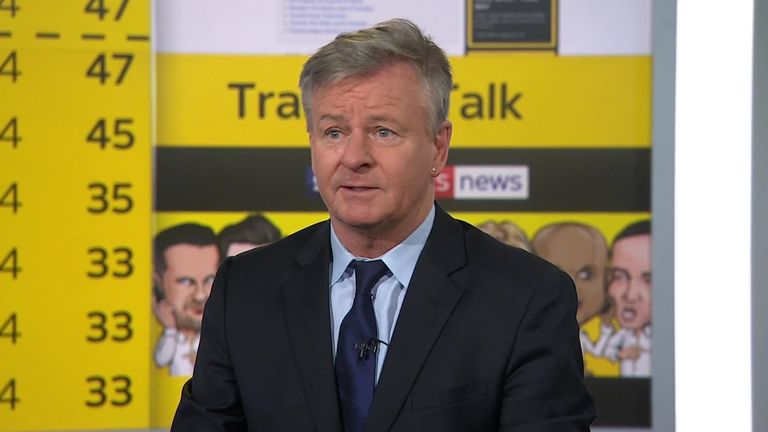 "I think certain clubs will always try and panic. But the panic now doesn't actually centre around buying, it's usually centred around the manager. What they normally do now is change the manager… clubs can do it twice in a season!
"For clubs at the bottom, a change of players will cost them money, they could end up with a group of players who won't suit them if they go down.
"And it's the same at the top; is Daniel Levy going to panic to get in the Champions League, or win the league? Does Levy buying four players for £100m guarantee you the league? No, and he's probably not even going to get the players he wants!
"Ole Gunnar Solskjaer and Manchester United would have bought a couple of centre-halves if he could have got them, and Arsenal would have done the same. All the top teams would have bought in positions they need. But they can't get them."