Gary Neville has picked out the six key names not delivering what they are capable of for Manchester United and encouraged Ole Gunnar Solskjaer to make the necessary changes to his squad in the summer.
Speaking on the Gary Neville Podcast, the Sky Sports pundit expressed little surprise at the club's poor run of form that culminated in the 4-0 defeat to Everton on Sunday and has advocated a summer overhaul of the Old Trafford playing staff.
"I split the problem into three categories in terms of the players," said Neville. "Some of them just have not got the quality and that's unfortunate. Some of them need a kick up the backside and some of them need to go.
"That's Ole's decision. Which ones are not good enough, which ones does he think he can live with, which ones he thinks can be good enough, and which ones he needs to get out of that dressing room.
"I would think that with every passing week and with every defeat that Manchester United are having, it's becoming a lot easier for him to make those decisions."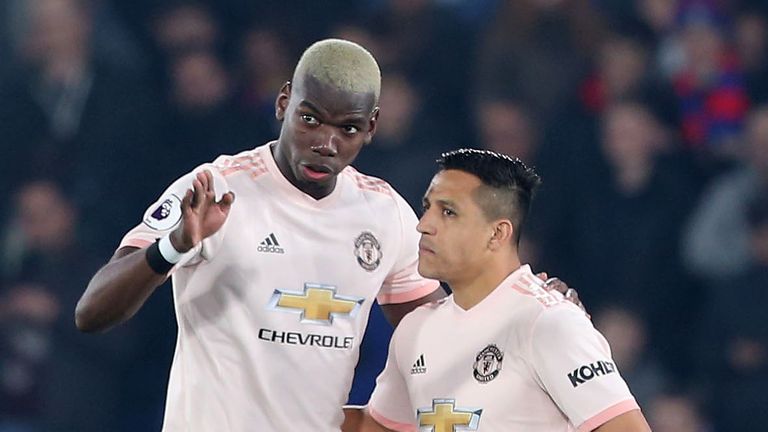 Neville did have words of support for some of the players.
"Some of them can improve with the right example in the changing room from the experienced leader-type players," he said. "They can improve and get better. We have seen that with Victor Lindelof this year. He has improved enormously."
Neville also defended Ashley Young. "That's the wrong place to start," he added. "Get away from him. Start with the ones who set the influence in the dressing room and have the capability to be the best in the world. That's where you start."
For Neville, there are six others deserving of far greater scrutiny: Alexis Sanchez, Marcus Rashford, Romelu Lukaku, Paul Pogba, Anthony Martial and David de Gea.
"They can be the best in their position but all of them at this moment in time are well below the standard," said Neville.
"Alexis Sanchez, I don't know what's happened to him. Marcus, this last couple of weeks has been nowhere near it. I went to both Barcelona games and he just looks off it, he looks like he's carrying an injury or he's not quite right, or the season has caught up with him.
"Romelu Lukaku doesn't turn up in big games. That's been levelled at him for years but he's not turning up in big games for Manchester United.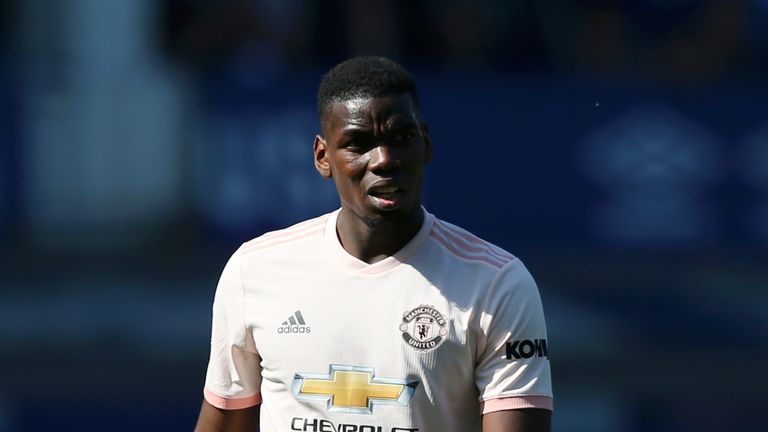 "Paul Pogba looks like he is back to the Paul Pogba who was playing under Jose Mourinho, even though he was outstanding in the first three months.
"Martial has just come back from injury but he's in that ambling sort of mood again.
"De Gea looks nothing like himself. He looks distracted. You have got contract talks going on with five, six or seven players which is obviously distracting at this moment in time."
'Solskjaer has two or three months to sort it'
Manchester United's decision to appoint Solskjaer as the club's permanent manager on a three-year contract last month means that the Norwegian now has a mandate to make changes in the summer. Neville believes it will be a big period for United.
"I think Ole has got two or three months now," he explained.
"There is still a chance of the top four for Manchester United but he has a big job to do in terms of getting that dressing room aligned. Aligned with the vision of the club, the vision and the fans, and more importantly the vision of Ole Gunnar Solskjaer.
"He is going to have to bring that to a head in the next few weeks. He needs clarity. He needs 22 players facing in the same direction as he is, which is to make Manchester United successful again.
"His line in the press conference was that he will be successful at Manchester United and some of these players will be with him and some of them won't.
"That's a very good quote for the manager of Manchester United to finish on because he has been loyal and he has given them all a chance.
"This was a six-month trial and some have failed the trial.
"It won't necessarily be what we have seen on the pitch, it will be how they are around the club, what they are like in the dressing room, are they setting the right example. You are a Manchester United player 24 hours a day, not just when you play 90 minutes on a Saturday.
"Every single thing you do needs to be examined and scrutinised to understand whether you have the right principles and values to play for this club in the long term. That's my belief.
"I was told it by Eric Harrison and Sir Alex Ferguson at the age of 16 in the opening speech at my induction to Manchester United. You wear that blazer with pride and you go out there and represent them every minute of the day.
"Ole will decide who represents the values of the club and who doesn't.
"I trust him to make those decisions well."
Watch Manchester United vs Manchester City on Wednesday from 7pm on Sky Sports Main Event and Sky Sports Premier League. See The Run In on Sky Sports with two football channels for the price of one.