Gary Neville reveals the big changes Man United need to challenge for Premier League title
United have failed to qualify for next season's Champions League
Last Updated: 07/05/19 5:31pm
Gary Neville says Manchester United needed to "cleanse the club" as he laid out the major rebuilding job needed at Old Trafford.
United's 1-1 draw at already-relegated Huddersfield on Sunday confirmed they would not finish in the top four of the Premier League this season, meaning no Champions League football for the 20-time champions.
United boss Ole Gunnar Solskjaer had initially produced an upturn in the club's results after replacing Jose Mourinho at Old Trafford in December.
However, since United's 2-0 loss at Arsenal on March 10, the club's form has nosedived, culminating in their exits from both the Champions League and FA Cup, as well as their slide out of the top four.
They're not going to go from where they are now to winning the title in the next 12 to 18 months, two years. It's not going to happen
Gary Neville
All of which means United now face a massive summer's rebuilding, especially in the transfer market, if they are to have any chance of bridging the current 29-point gap with champions Manchester City next season.
Neville, who won eight Premier League titles with United between 1992 and 2011, has given us his blueprint on what his former club now need to do in order to return to their trophy-winning days...
'Cleanse the dressing room'
I said about this United team that they were very similar to the Spurs one Mauricio Pochettino inherited. They finished with 64 points, United are on 66. That's their level.
They've finished sixth over the last few years quite regularly so the idea that this team is better than it's showing, it's not. It's a really average team for what they need to be, and as a group of players, I don't like them.
Jose [Mourinho] said last season it was his greatest ever achievement finishing second with that team, and we all laughed, saying he was playing games. Maybe he was right, maybe that was an incredible thing that happened.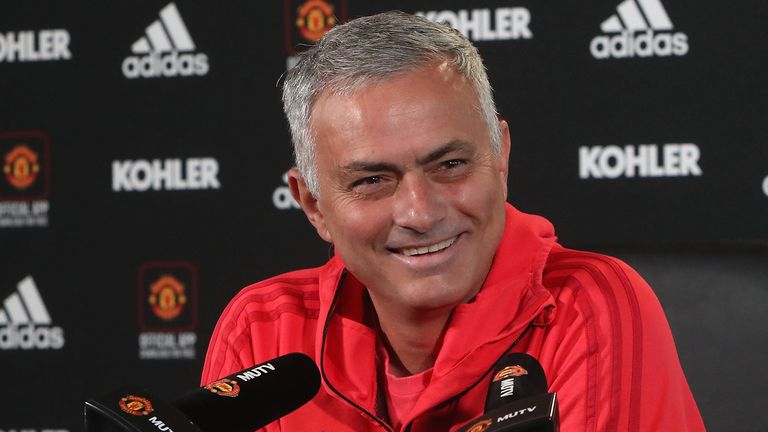 That Tottenham team, the characters it had in it, the poor characters who we used to ridicule at the time - you grow to like teams, and you grow to not like teams. I've never not liked a Manchester United team. They can win, lose or draw, but I really struggle to watch this team.
What pains me more is the two teams that I dislike the most, that I watched on Saturday and tonight, I see everything right. A spirit, a hunger, a resilience, a toughness, going to the end - forget the quality, that's there as well and a lot better, but the foundations too.
Ole has a two-stage job. The idea they should talk about a Premier League title-winning team right now is nonsensical, forget it. The first thing they have to do is cleanse the dressing room; cleanse the club. That's from the top to the bottom, to be quite honest.
Best-in-class leader needed
Sorting things out doesn't just start in the dressing room. They need someone to run the football club. What they should do to start with is shift the people running the club back into the business side down in London, put a new football department in charge who are the best-in class, not who have played for the club, been at the club 15 years, played 200 games or a fan, the best-in-class football operators. They've got three at City - not one, three.
Underneath that, put in the right recruitment people, the right technical people. Then the coach will find things a lot easier, and you'll get the right spirit in the dressing room, the right group of people in the dressing room - you've seen one out here, like Harry Maguire, I'm not disrespecting Leicester, but he's the type of character that you would expect to see.
From that point, you might get into the top four, finish fourth and third, and you'll develop a team the fans like and we can respect professionally. That might take two or three years, and you can then go on for the title. This is a five-year project.
They're not going to go from where they are now to winning the title in the next 12 to 18 months, two years. It's not going to happen. Think about a plan that's going to work, but you've got to get the right people in first.
The first three or four years out of Sir Alex Ferguson's era, I can explain. Sir Alex and David Gill leave within 10 minutes of each other, so it's always been a two-man job. One businessperson and one manager.
I can understand why they went for David Moyes, who fitted in line with what they've gone with historically, and why they moved someone within the club too. When Peter Kenyon left, David Gill took over. So that's fine, Ed Woodward came in.
But he's had seven years now at this, he's had his chance at running the football side of the club. I've got no problem with keeping him in with the business side of things, the revenues and operating profit are probably pleasing the Glazer family enormously.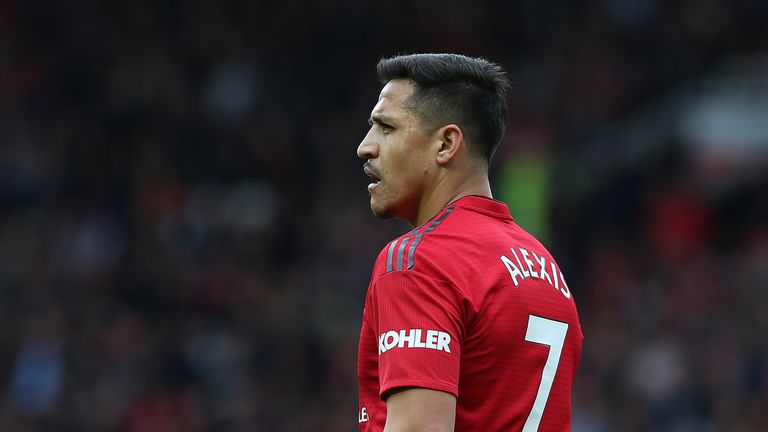 But now you have to think that two-person structure hasn't worked for the first three or four years, it's now a situation whereby they have to bring a different structure in. They need to bring in the best-in class and step aside.
I will never ask for a manager to be sacked on Sky. I never will. I'm never going to turn around when one gets appointed and say it's the wrong appointment. The reality is, you don't know sometimes. When Mauricio Pochettino came to Southampton and Nigel Adkins left, we thought it was a little bit strange. It turned out to be an inspired appointment.
When David Moyes is appointed you try to support him; we're ex-professionals, we've been in changing rooms ourselves. Over the last five years, the club has ricocheted like a pinball between managers with different philosophies.
They've been pulled around, played in the transfer market time and time again, and forget if I would've agreed with it or not at the time, if you've not delivered success on the pitch, for five, six, seven years, there comes a point where you have to say - hang on a second, it can't keep on being the coach. There must be people above who have to step aside and move into a different role.
If I ran a football club, and I didn't achieve our goals for seven years, I wouldn't think I was doing very well. The goals of Manchester United aren't just about the bottom line, of course it has to make a lot of profit, but it has to deliver performance and results, and it's not.
Recruitment system must be fixed
They've had coaches over the last six to seven years who have been best-in-class. Jose Mourinho was an equal in relation to Pep Guardiola in terms of success over 20 years. Louis van Gaal is one of the most experienced managers over the past 25 years.
They've experienced best-in-class coaches who have failed. You have to say to yourself, is it just the coach? There's a cultural problem. It's deep, the decisions are bad. The choices are poor. Who's signing the players this summer? At every other club in the country, I could tell you who's in charge of signings. I haven't got a clue at Manchester United.
They've still got Sir Alex's chief scout, they've got Van Gaal's scout. They've got David Moyes' chief football operator there, four or five people there and another I think who has been appointed by Ed Woodward. You've got a head coach who has an opinion, a CEO with an opinion, who's in charge? Who has the final say?
Jose Mourinho, last summer, was told his signings that he wanted were not right. He didn't cover himself in glory - he should have moved to Manchester, he should have committed to buying a house. He should've smiled a little bit more, it should be a joy to manage Manchester United.
Maybe the football wasn't the most delightful, but actually it was better than I thought under Van Gaal. He made some wrong decisions, but you have to ask who's telling him, a manager who has won things wherever he has been, that you cannot sign that centre-back? Who's qualified to tell him that?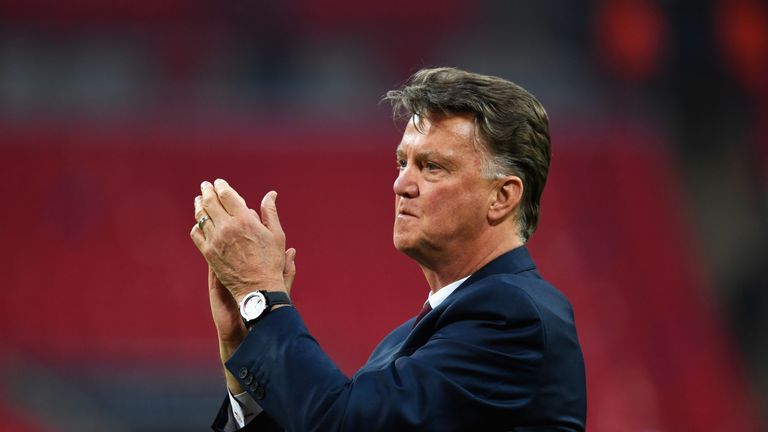 Last year there were two centre-backs that Jose wanted to bring in and the club refused. They might not have been the right centre-backs, it might have been the right decision, but once you start going against your manager on signings, he might as well walk out of the door.
You can't bring him in and then say you didn't like his last two signings, so you're not going to support him on this one. You either work with him or you don't. And as soon as they weren't, they should have moved him out. Because as soon as you're not supported as a manager with your signings, you're finished.
Commitment the bare minimum
The best you could hope for next season is to have 11 players out on the pitch who want to play for the club. That's a starting point. Run to the last minute of every match. Off the pitch you can't control, they've got a coaching group who love the club, who will die for the club. I know that for a fact. People might say they're not this, they're not that, but they'll bleed the club if you cut them open.
So get a group of players in the dressing room who are aligned, and want to do the very best for the club and see it as a great club. There are definitely five or six in that dressing room who look like they don't want to be there always. How can it be that four players, who have never been businessmen, never managed a club, never coached, never been sporting directors, are put forward for this amazingly difficult role at the most difficult time at the biggest club in the world? It's a shambles.