As the new Premier League season draws closer, Sky Sports pundit Thierry Henry gives his expert verdict on the big striker moves of the summer transfer window.
Will Alexandre Lacazette be a success at Arsenal? Will Romelu Lukaku bring goals to Manchester United?
The Arsenal legend also has his say on Alvaro Morata, Javier Hernandez, Wayne Rooney and Kelechi Iheanacho.
Henry on... Alexandre Lacazette
I have been following Lacazette for a long time. He has been a talent since youth level. He has always been a guy that people have talked about. At Lyon he scored goal after goal after goal, so it is not surprising that he was hot property on the transfer market.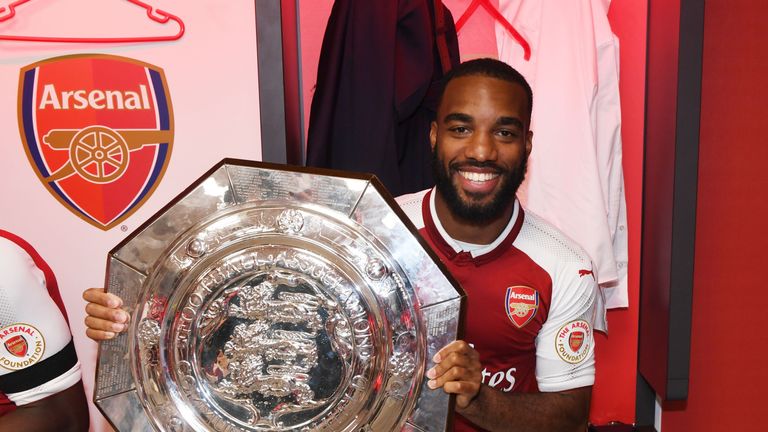 We all know about his quality. He's an excellent finisher. He has a great mind, a great mentality, great commitment and great focus. When you buy players from abroad you don't know for sure how they will adapt, but I back Lacazette to be successful in the Premier League.
It's a funny one for Olivier Giroud, because Lacazette is his back-up in the national team but it looks like he will be first choice at Arsenal. I don't know how many times it has happened in history that two players have switched roles like that between national team and club. I'm not saying it is right or wrong but it is an interesting dynamic.


Arsene Wenger clearly sees things differently to the national team coach. Maybe he has different plans and different tactics. Lacazette is a different kind of striker to Giroud. He will stretch teams and go in behind the defence. It's good for Arsenal to have those options, and of course they also have Alexis Sanchez, Danny Welbeck and Theo Walcott.
But I like the way Lacazette plays. Now it's up to him to show us what he can do for Arsenal.
Henry on... Romelu Lukaku
He's definitely ready for this move. He has paid his dues. He didn't get much of a chance at Chelsea for whatever reason, so he went to West Brom and delivered. At Everton, he more than delivered. He smashed club records which had stood for a long time, so you have to give him credit.
Does he deserve a move to a big team? Based on what he has done, you have to say yes. He is no one-season wonder. He has been scoring goals consistently. Now he needs to show he can do it with a big team and I back him to do it.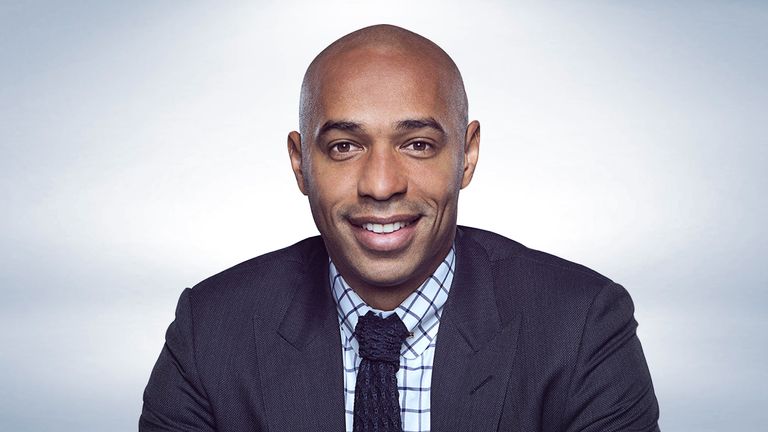 Does he deserve a move to a big team? Based on what he has done, you have to say yes.
The only question is how long it takes him to adapt. He's not going to be facing the same type of opposition at the weekends. He is going to have to develop a part of his game that maybe people have questioned in the past. Can he play in the final third when the opposition sit deep?
It will be a change for him, but I wasn't the same player at 24 as I was at 28. It comes with the habit of playing in that kind of situation, of playing with better players.
What I can say about him is that he is a massive student of the game. Everything he does, he does at 100 per cent. I'm as excited as anyone to see how good he is going to be at United. It's definitely a plus to have a guy like Romelu in your team. Anything that drops in the box is usually a goal.
Henry on... Alvaro Morata
He is the type of striker that Antonio Conte likes. He's generous in the way he plays, he knows what he needs to do at all times. He asks for the ball in behind, he holds the ball up and he can score goals too.
It will be interesting to see how he does. He struggled to play all the time at Real Madrid, but I know a few players who would struggle to play in that front line. He was vital in helping Juventus to the Champions League final two years ago and he scored goals whenever he was called upon at Madrid.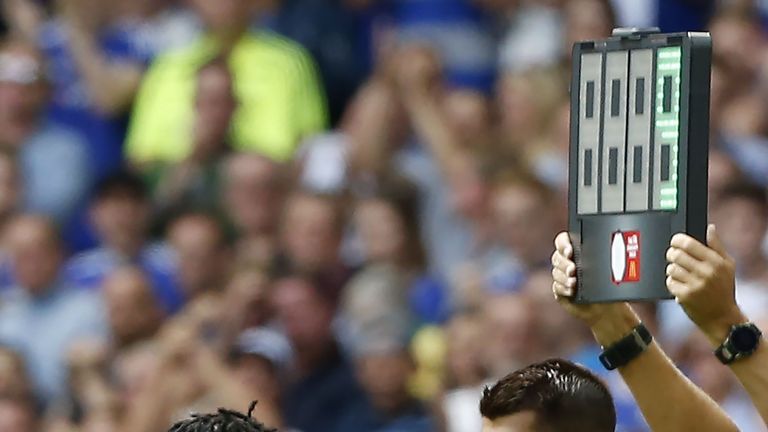 Conte will make him work exactly the way he wants. Morata will have a good idea of what to expect because, although he didn't play under Conte, it was the same kind of vibe at Juventus. He will know about that.
He will need to get used to the Premier League but then he will perform. I'm very excited about him. It's a heavy task to come after Diego Costa but someone has to do it. Someone had to do it after Didier Drogba, someone had to do it after Gianfranco Zola. That's the way it is. When you look at Morata's numbers you know the guy can score goals. I like him and I hope it works out.
Henry on... Javier Hernandez
I remember people being upset when I criticised him for celebrating a goal on his own a few years ago at Real Madrid, but I have always liked him as a player.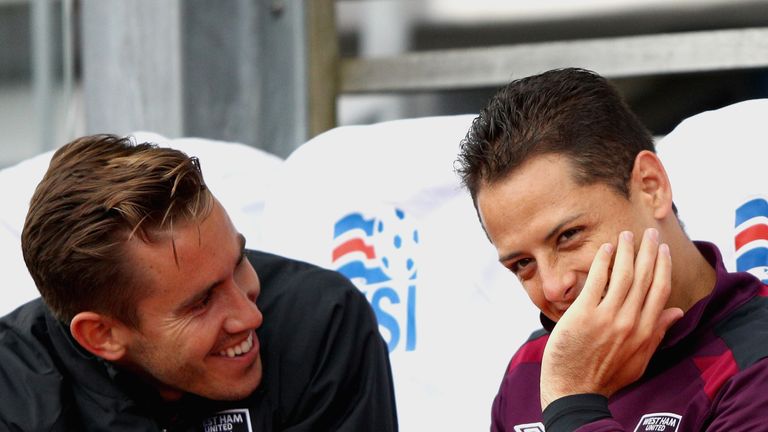 I played against him when I was at Barcelona and he was a young player at Chivas. I remember saying to Rafael Marquez: "Who is that guy?" He said he was going to be a good player and it has turned out to be true.
He's an old-fashioned striker, in a way. He's lethal in the box and he can hold the ball. We've seen it since he was at Manchester United. It's not always easy to just come off the bench and score but he used to come up with some big goals at crucial moments.


It looks like a very, very good buy for West Ham. He knows the league and he has the experience of playing for two of the biggest teams in the world in Manchester United and Real Madrid.
I wasn't surprised to see him join West Ham because they have a history of luring players like that to the club. They had Paolo Di Canio and more recently Dimitri Payet. So there is a bit of history there. I think Chicharito will do well.
Henry on... Wayne Rooney
First and foremost I think it was an obvious move for him. The man is an Everton supporter and he's gone back home. People were asking whether it was the right choice, but you can't fault someone for wanting to go back home. No one could question his desire when he wore the Manchester United shirt, but he's an Everton fan.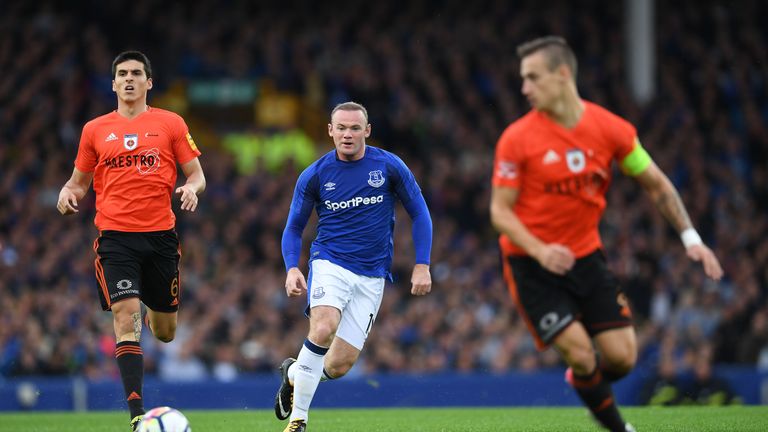 The most important thing for me is that he's happy, but he has looked good in pre-season and I'm sure Everton fans are happy too. What Everton are getting is a guy who knows exactly what it takes to win in this league. OK, you can tell me he's not in the same team and he's not the same player, but he's an Everton fan who will give everything to make an impact.
I would love him to do well. You hope that it's going to be a great Hollywood ending and he can help Everton win something. It looks like they are building a team there. If they get Gylfi Sigurdsson along with Rooney and maybe a few more, then the top six will have to watch out.
Henry on... Kelechi Iheanacho
It's an amazing opportunity for him. I think back to Manuel Pellegrini's last season at Manchester City. He wasn't the only one but he was the spark in the team, fighting everywhere, scoring goals, trying his hardest. So I think it's a good buy for Leicester.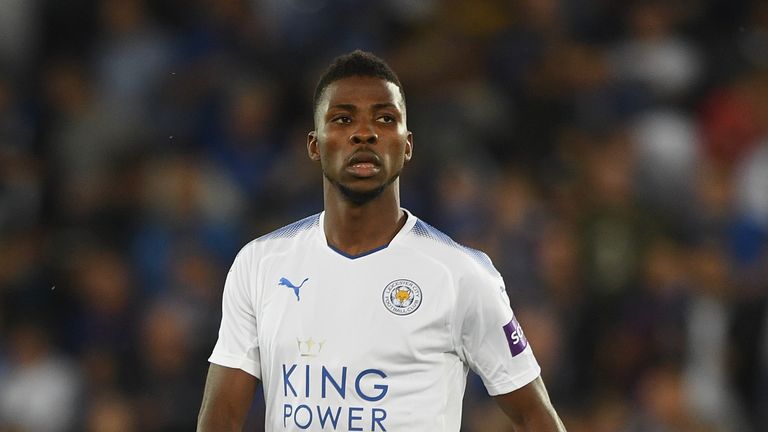 It will be interesting to see how he interacts with Jamie Vardy. Is he going to do the job of Shinji Okazaki? Is Okazaki going to keep his place? Are they going to be more adventurous? I don't know whether Craig Shakespeare will play a 4-4-1-1 or a proper 4-4-2, but it's a good signing.
Whenever he had to do something at Manchester City, even when things were not great for the team, he delivered. People might say he had better players around him but let's not forget that Leicester won the league two years ago. They have some good players too.