Gareth Bale will win Manchester United the title if he arrives at Old Trafford this summer, according to Jamie Redknapp.
United boss Jose Mourinho remains keen to add to another attacking player to his squad during this transfer window, having been frustrated in his attempt to secure Inter Milan winger Ivan Perisic.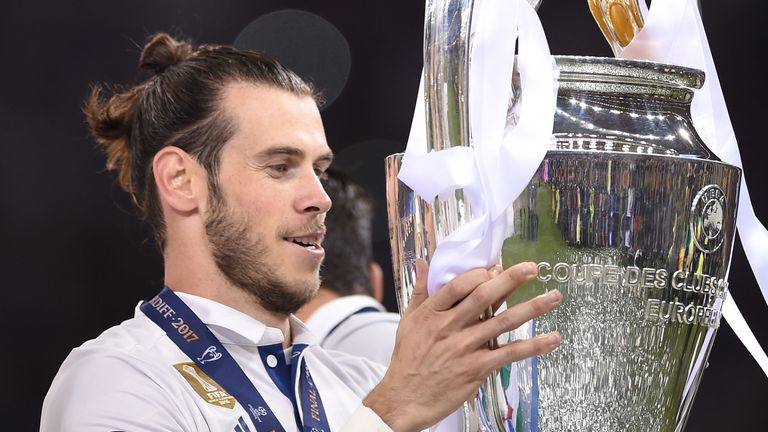 Mourinho hinted he will make a move for the Welshman should Real Madrid leave Bale out of their UEFA Super Cup clash with United in the Macedonian capital of Skopje on Tuesday night.
And Redknapp believes it would be nigh on impossible for other teams to stop United from winning the Premier League if Bale makes the switch to the red half of Manchester.
"If it did (happen) I think you should just give Manchester United the trophy now," Redknapp told Sky Sports News.
"It won't be to do with anyone else because Gareth Bale is that good. He would rip the Premier League apart if he came here.


"I think the way that he plays - in that team - he would be sensational. There are only a few players that can do what he can.
"He is sensational. He is made for the Premier League."
Fellow Sky Football pundit Thierry Henry believes United would face competition for Bale's signature, adding the Welshman would give any Premier League team another dimension.
"He is made for every league," Henry said.
"If he becomes available I don't think it will only be Man United going in for him. But on the other side how many teams could compete with Manchester United could offer?
"When you have a guy like Gareth Bale he gives you another dimension. If he leaves I'm sure he (Jose) will try and buy him - and if he comes then watch out everybody."

Don't miss The Debate - Live, weeknights from 10pm on Sky Sports Premier League.