The FA Cup fifth-round stage concludes on Monday and Sky Sports ' Paul Merson has one final prediction to monitor.
After a tough week with his Premier League tips, the Magic Man forecast Watford's win over Leeds on Saturday and victories for West Ham and Chelsea on Sunday - but how does he see Manchester United's Monday trip to Shrewsbury panning out?
Read on to find out...
Shrewsbury v Manchester United, Monday 7.45pm
This will be a hard, hard, game for Manchester United, especially with no Wayne Rooney.
His absence worries me. This is a proper FA Cup tie - Shrewsbury will make it that way. They'll need to mix it up. 
Anthony Martial and some of the other young kids won't know what day it is going to Shrewsbury. They've had a very tough trip to FC Midtjylland on Thursday in a competition which is their only chance of qualifying for the Champions League. 
However, the cream always comes to the top. I know they had a bad result at Sunderland, but United have been playing alright recently.
The advantage United have is that this game won't be at Gay Meadow. Shrewsbury's new ground, New Meadow, is a nice stadium. I've been there - it's a nice place to play football. That's why you don't get too many big shocks anymore. The pitch will be good - as will the facilities. 
PAUL PREDICTS: 1-3 (Sky Bet odds 10/1)
Last week's predictions
| | |
| --- | --- |
| Result | Merse's prediction |
| Arsenal 2-1 Leicester | 2-1 |
| Man City 1-2 Tottenham | 1-1 |
| Aston Villa 0-6 Liverpool | 1-0 |
| Chelsea 5-1 Newcastle | 3-0 |
| Sunderland 2-1 Man Utd | 1-2 |
| Bournemouth 1-3 Stoke | 2-1 |
| Crystal Palace 1-2 Watford | 2-2 |
| Norwich 2-2 West Ham | 2-1 |
| Swansea 0-1 Southampton | 0-1 |
| Everton 0-1 West Brom | 3-0 |
Blackburn v West Ham, Sunday 2pm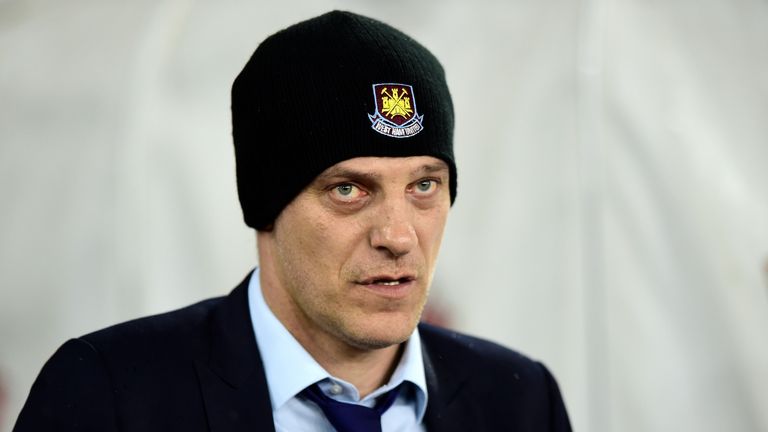 Here we have another team that I fancy could go all the way. West Ham have earned the right to have a right good go at the cup because of their league position. They can't get into the top-four so they can rest players without worrying about the next league fixture.
It was a big victory for the Hammers against Liverpool in the replay. Slaven Bilic likes the FA Cup and he has a good team on his hands. Away win. 
PAUL PREDICTS: 0-3 (Sky Bet odds 18/1)
Tottenham v Crystal Palace, Sunday 3pm
Palace need to win a couple of games as they're on a slippery slope, but I can't go against Tottenham at the minute. 
However, Spurs do need to be careful. They need to draw a line somewhere if they want to win the Premier League.
You can't lose to Fiorentina, lose to Crystal Palace and then lose two league games - your season could be over in a blink of an eye. I've seen it happen to Arsenal. They go out of everything in February, usually in the space of a two-week period.
It all depends what their plan is. Foreign managers usually like the Europa League, but I don't think they should go for it.
They should be careful in Europe. It's quite a big place. You've only got to get a bad draw and you could be travelling for five hours to get there. 
PAUL PREDICTS: 3-1 (Sky Bet odds 12/1)
Chelsea v Manchester City, Sunday 4pm
This is the pick of the fixtures. This is Chelsea's only chance of silverware - top four is gone and I wouldn't have thought they can win the Champions League.
Manchester City have lost two games on the trot, big games, too. When was the last time when they lost three games in a row? Manuel Pellegrini said he's likely to make changes for this game as they have to travel to Kiev in midweek, but that was before they lost two matches in a row. It will be close, but I think Chelsea will edge it.  
PAUL PREDICTS: 2-1 (Sky Bet odds 15/2)
Arsenal v Hull City, Saturday 12.45pm
Both clubs could take their eye off the ball here. Arsenal face Barcelona and Manchester United next while Hull City need to be back in the Premier League - there's no point getting to the FA Cup final and then miss out on promotion.
This looks a similar game to Arsenal's fourth-round clash against Burnley - it's a good draw for the Gunners. Hull really could do without this game.
PAUL PREDICTS: 3-0 - RESULT: 0-0
Watford v Leeds United, Saturday 3pm 
This could be a good opportunity for both teams to have a cup run.
Leeds can't make the play-offs in the Championship so they can have a good go at this game. You can guarantee there will be a lot of Leeds fans in Watford on Saturday. It's scary a club of that size has been out of the Premier League for so long.
Only one thing wins you the FA Cup; the draw. If you draw Manchester United, Arsenal, Tottenham or Manchester City away, you aren't winning the cup. Getting a good draw wins you the FA Cup. Despite Leeds travelling in numbers, this is a good draw for Watford. I think Watford have got a chance of going all the way. 
PAUL PREDICTS: 2-0 - RESULT: 1-0
Reading v West Bromwich Albion, Saturday 3pm 
West Brom have been very weird in the FA Cup this season. They've bagged themselves two winnable home draws against Bristol City and Peterborough and needed replays to get through.
You should have a go rather than relying on replays. But I can see it happening again. Score draw.  
PAUL PREDICTS: 1-1 - RESULT 3-1
Bournemouth v Everton, Saturday 5.15pm
This is a big football match for Roberto Martinez. Everton can't get into the top-four, so a cup run could be their only chance of success this season. They shouldn't be where they are in the Premier League - they're on the second page of the league! It's not good enough with that team.
The league fixture between these two summed up Everton's season. They took a 3-2 lead in the 90th minute but ended up drawing the game 3-3 still. I do fancy Everton to get quite far in this competition but I think they'll need a replay to get through this tie. 
PAUL PREDICTS: 1-1 - RESULT: 2-0
And... who will win the FA Cup, Merse?
I'd be all over Everton (14/1) and West Ham (12/1) each-way. Both clubs are in prime position. All the clubs at the top of the market have other competitions to worry about and are vulnerable. Plus, one of Chelsea and Manchester City are going out. It opens everything up. You know 100 per cent that both Everton and West Ham will be strong.