Iceland: Are England's conquerors the Leicester of Euro 2016?
By Nick Wright
Last Updated: 28/06/16 12:00pm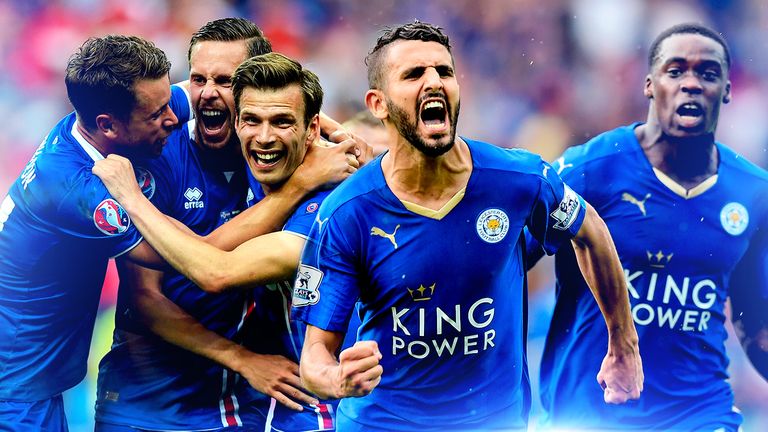 Iceland dumped England out of Euro 2016 with a shock 2-1 win in the last 16. Are the Scandinavian underdogs the tournament's answer to Premier League champions Leicester? We explore the similarities...
The wily old managers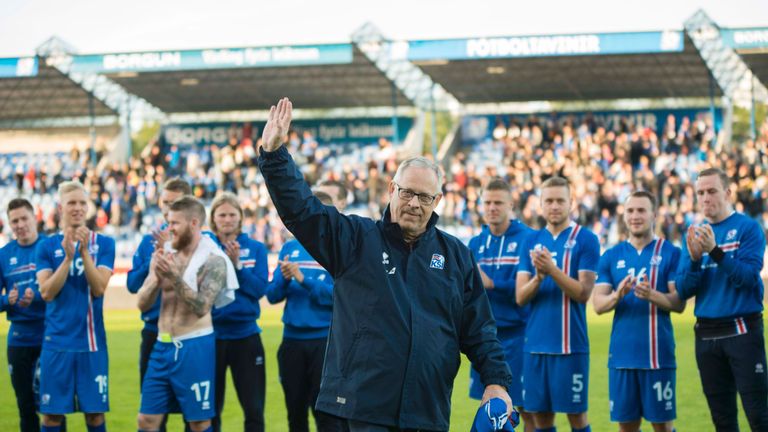 Claudio Ranieri started last season odds-on to be the first manager sacked but ended it as a Premier League champion and national treasure. The 64-year-old Italian was seen as an uninspiring appointment when he succeeded Nigel Pearson, but his experience and knowhow were vital as he steered Leicester to their unprecedented success.
Iceland boss Lars Lagerback shares coaching duties with Heimir Hallgrimsson, but he has been their leader since his appointment in 2011, and the veteran Swede is similarly experienced to Ranieri - albeit at international rather than club level.
The 67-year-old's coaching career began in 1977, 10 years before Ranieri's. He guided his native Sweden to five consecutive major tournaments between 2000 and 2008, and his achievements since taking over as Iceland manager have been even more impressive. A place in the quarter-finals is more than they could have imagined, and he has already written his name into the history books.
The history
Like Leicester, whose trophy count stood at just three League Cups in 131 years before last season, Iceland's footballing history is that of a perennial underdog. Between 1974 and 2014, they failed to qualify for 20 consecutive major tournaments.
Their FIFA ranking plumbed depths of 131st as recently as June 2012, but they now find themselves at 34th - and that's likely to rise. Only a play-off defeat to Croatia prevented them from reaching the 2014 World Cup in Brazil, and they achieved qualification to Euro 2016 by finishing second in a group containing Netherlands, Turkey and Czech Republic.  
Iceland were 150-1 outsiders for Euro glory, and their recent rise bears obvious similarities to Leicester, who were playing in League One as recently as 2008/09 and have only spent three of the last 13 seasons in the top flight.
The solid style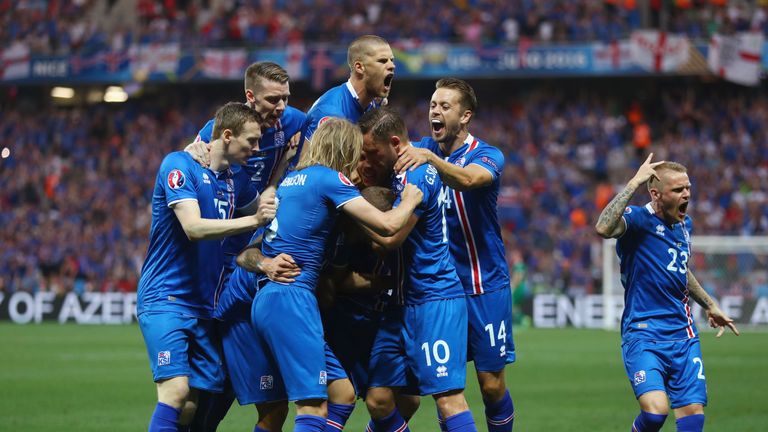 There are similarities between the two sides on the pitch, too. Champions Leicester ranked third-bottom for possession (42.4 per cent) and second-bottom for passing accuracy (70.5 per cent) in the Premier League last season, while Iceland have adopted a similar approach at Euro 2016.
Lagerback's men rank bottom of the sides to have competed in France for possession (34.9 per cent) and for passing accuracy (61.4 per cent), but, like Leicester, who only conceded 11 goals in the second half of last season, their defensive resilience has made them extremely difficult to break down.
Having conceded just six times in 10 games during qualifying, Iceland have only been breached four times at Euro 2016 - giving them the best defensive record in Group F.
Their approach has already frustrated Cristiano Ronaldo and England, but Leicester would have been proud of their counter-attacking winner against Austria, and Roy Hodgson's side also found out they pose a serious threat from set pieces - with only three sides winning more aerial duels at Euro 2016.
The team spirit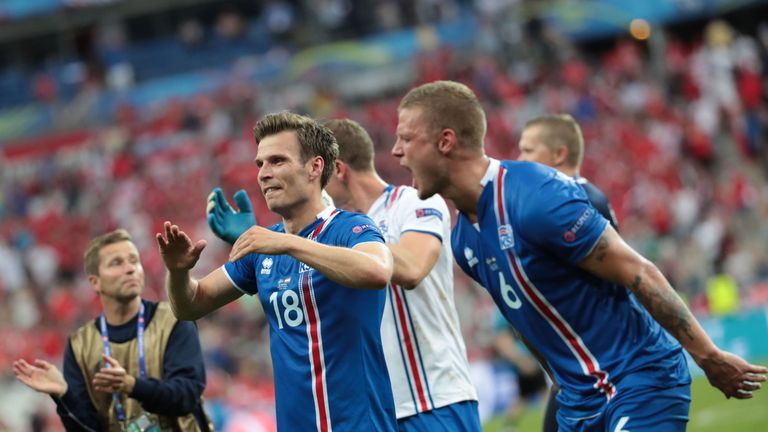 We do not back down from anyone, and that team spirit and belief helps us a lot.
Ragnar Sigurdsson
Ranieri described Leicester's team spirit as the best he had ever encountered last season, and the Iceland squad have become a similarly close-knit group under Lagerback.
Winger Elmar Bjarnason summed it up after the historic 2-1 win over Austria. "It just shows what you can do when you have team spirit and not playing for yourself," he said. "It's unbelievable to be part of this great team. I'm really proud. It's an unbelievable moment to play with my good friends, I have played alongside them for many years, at Under-17s and Under-19s and now this. It's unreal."
Iceland work tirelessly for each other on the pitch, and Bjarnason's comments have been echoed by his team-mate Ragnar Sigurdsson. "Our faith and belief is what has got us so far - and some Icelandic pride," he said. "We do not back down from anyone, and that team spirit and belief helps us a lot."
The star quality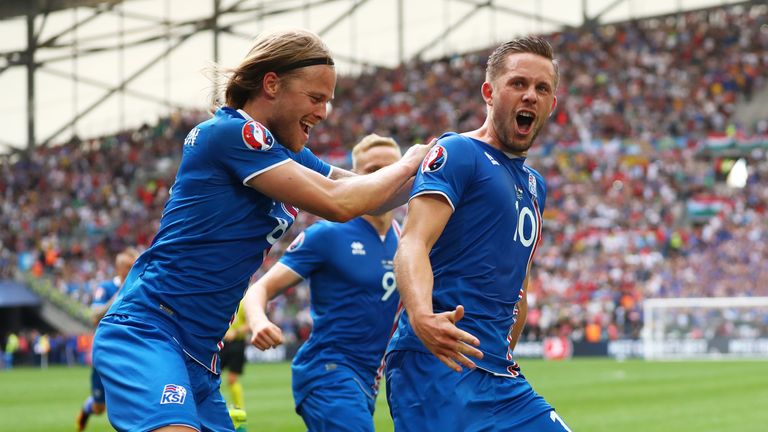 Unshakable team spirit is at the heart of Iceland and Leicester's success, but there is also individual quality. While Jamie Vardy, Riyad Mahrez and N'Golo Kante provide much of it for Leicester, Iceland look to Swansea midfielder Gylfi Sigurdsson.
With 14 goals in 41 international appearances, the 26-year-old averages one every three games for Iceland. He was their top scorer in qualifying with six, and he struck from the penalty spot in the 1-1 draw with Hungary.
Sigurdsson's excellent set-piece delivery makes him Iceland's main creative outlet, and his strengths are well known to England after four-and-a-half seasons in the Premier League with Swansea and Tottenham.
The passionate fans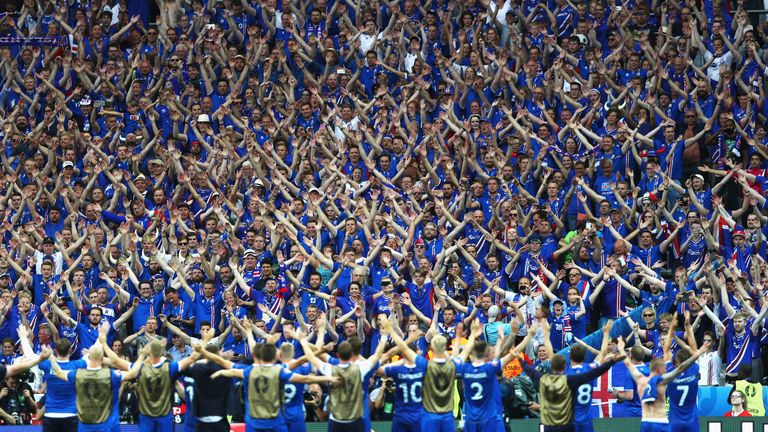 Leicester's King Power Stadium was a cauldron of noise last season as their fans revelled in their extraordinary campaign. "I say thank you to our amazing fans because they pushed us," said Foxes boss Ranieri. "They understood our difficulties but they always pushed behind us."
At Euro 2016, Iceland's supporters have made their presence felt too. Around 10 per cent of the country's population has travelled to France for the competition, and their passion was typified by the match commentator's ecstatic reaction to the winning goal against Austria.
As the blue half of the Stade de France exploded with noise, the commentator screamed in delight. "Yes, yes, yes, yes, yes, we are winning this!" he said. "We are in the round of 16. "Never, ever, ever have I felt as good." The commentator's reaction summed up the feelings of the entire nation.