Sutton boss Paul Doswell thinks they could be hammered by a full-strength Arsenal side
Last Updated: 19/02/17 3:32pm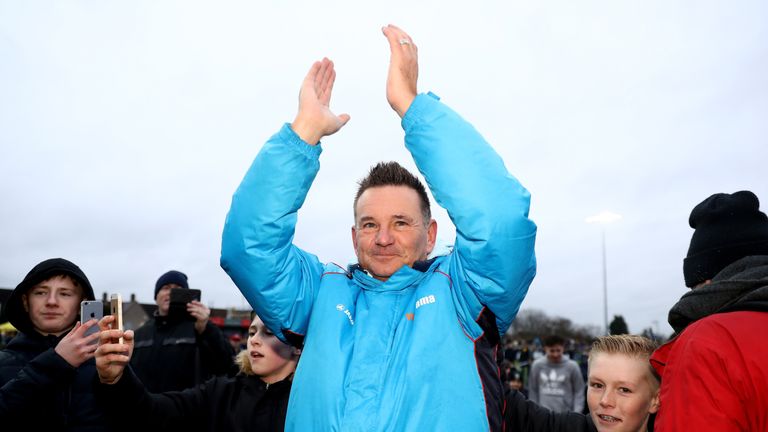 Sutton boss Paul Doswell says his side could struggle to contain Arsenal in Monday's eagerly-awaited FA Cup fifth round tie if the Gunners select a strong side.
Sutton's fellow National League side Lincoln have already secured a place in the quarter-finals after Saturday's sensational 1-0 win at Burnley.
And Arsenal will arrive at Sutton on Monday night looking to avoid the biggest upset in FA Cup history, just five days after suffering a 5-1 Champions League loss at Bayern Munich.
However, Arsene Wenger's men were impressive in the last round of the FA Cup, cruising to a 5-0 win at Southampton.
And Doswell said: "If he plays the team that beat Southampton 5-0 in the last round, then that would hammer us.
"I think if you see Mesut Ozil and Alexis Sanchez on the team sheet, our chance doesn't come beyond nought.
"But, if they put another team out, then it does get up to the ones and two per cents.
"Our only chance is if he puts out an Under-23 reserve side out because National League sides can compete against academy players. Then we would have a real chance.
"If we were to get a draw and we could get back to the Emirates Stadium it would be one of the biggest results in the cup's history and for the players.
"The best result for the players would be a 0-0.
"I think half of my team support Arsenal, so the chance for them to go to the Emirates and just have a great day out would be their preferred result."
Four Arsenal academy graduates are now in the Sutton squad after failing to make the grade at the Premier League club.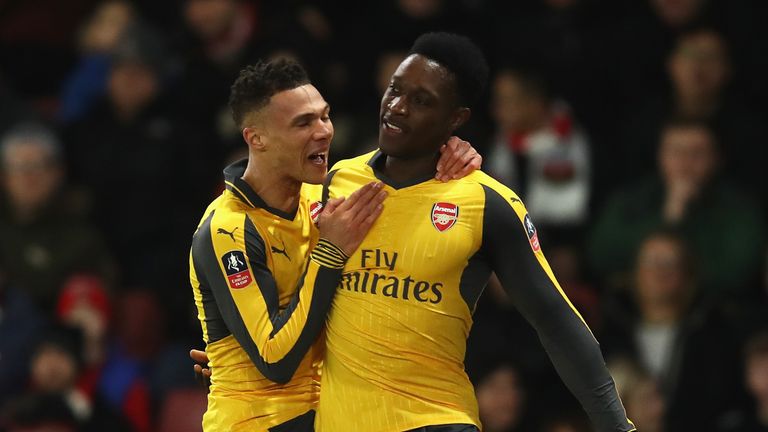 Craig Eastmond will return from a three-match suspension to face his old team while Roarie Deacon is also set to line up against his former employers but Jack Jebb is cup-tied and Jeffrey Monakana is injured.
Doswell added: "There is a responsibility on clubs like us in this community to get lads in that are 16, 17, 18 and 19 and not feeling like they are worthless.
"It is a very difficult path mentally for a lot of the kids who are coming out of academies to get their head around what has happened.
"It does lead to some bad situations and we are a little beacon of light at the moment.
"But life is all about the money and the only way we can make this happen is if we get as much out of the FA Cup run as we possibly can. We won't waste a penny."