Chris Hughton: How good is the Brighton boss and what's he like to play for?
Hughton's Brighton face West Ham on Friday Night Football
Last Updated: 05/10/18 10:31pm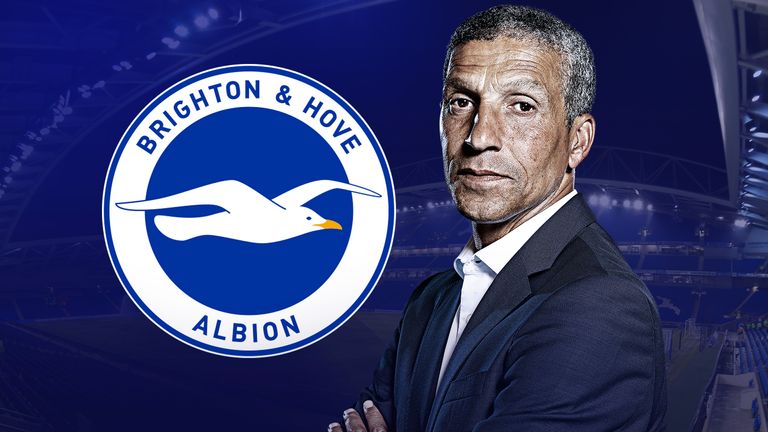 Chris Hughton has had a transformative impact at Brighton, taking them from the Championship relegation zone to a second successive season in the Premier League in the space of four years.
The former Newcastle and Norwich manager has earned plaudits for his work at the Amex Stadium, not least for steering Brighton to back-to-back wins over Manchester United, but what are his methods? What's he like to play under? And how high can he go in management?
We asked Liam Rosenior and Steve Sidwell, two of his former players at Brighton who now work as the club's U23 and U16 coaches respectively, for the lowdown.
What is Hughton like to play under?
ROSENIOR SAYS: "He is the best coach I've worked under. He's really consistent and he's got an incredible amount of humility as a person, which comes over in his coaching style. He has time for everyone and on the training pitch he's really structured and organised. You can see that in the way his team plays.
"There's method behind what he wants to do, but it goes beyond that because as a person he has respect for everyone - whether that's the players or the tea lady or the kit man.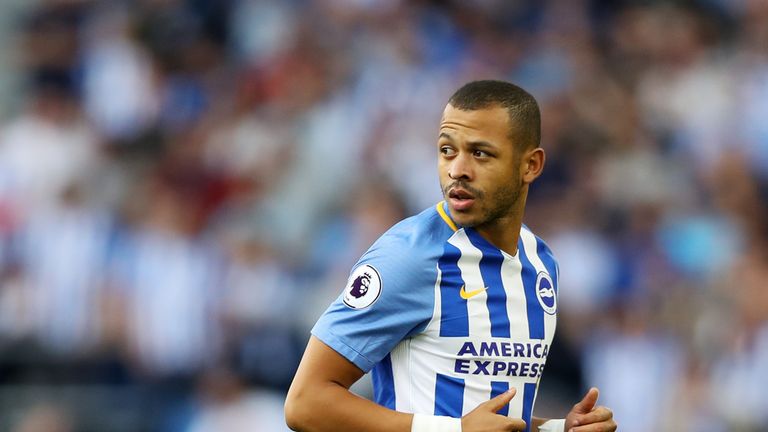 He knows everyone at the club's names, he remembers stories about your kids. He's a genuine person and that's the biggest lesson I've taken from him.
Liam Rosenior on Chris Hughton
"He knows everyone at the club's names, he remembers stories about your kids. He's a genuine person and that's the biggest lesson I've taken from him. He's a role model and someone I still learn from.
"He is a guy who attends community events and he's a patron for lots of different causes. So it's not just the football side. He stands for a lot of good things in life, not just football."
SIDWELL SAYS: "He's got the tag of being the nicest man in football and you can see why. But he's got that cut-throat attitude a manager needs in him as well. We saw that come out a few times in the dressing room when I was playing. He's very cool, calm and collected, but he needs to bark, he barks, and when he needs to bite you will know about it."
How would you sum up his managerial approach?
ROSENIOR SAYS: "When you lose a game of football a lot of managers would fly off the handle. Chris has got that in him, but it was always about the effort. If the effort or application was there, he wouldn't react badly.
"He's just so calm. When we beat Manchester United at home last season, everyone was in the dressing room joking around saying 'Come on gaffer, give us two days off,' but he was just the same as always. He just wants to keep everyone around him calm and that, for me, is his biggest strength as a coach.
SIDWELL SAYS: "I think I would say his attention to detail. He leaves no stone unturned, so when you go out on the pitch on matchday, you've got every bit of information covered and there are no excuses. He is well-drilled and so are his teams."
Does he take an interest in Brighton's youth teams?
ROSENIOR SAYS: "What's been great for me is that he has done the roles of assistant or U21 coach, so he understands how difficult it can be to work with lower age groups. He knows everything he needs to know about every player in the academy and that's really big for Brighton because we are trying to get players through the first-team. The lads look up to him."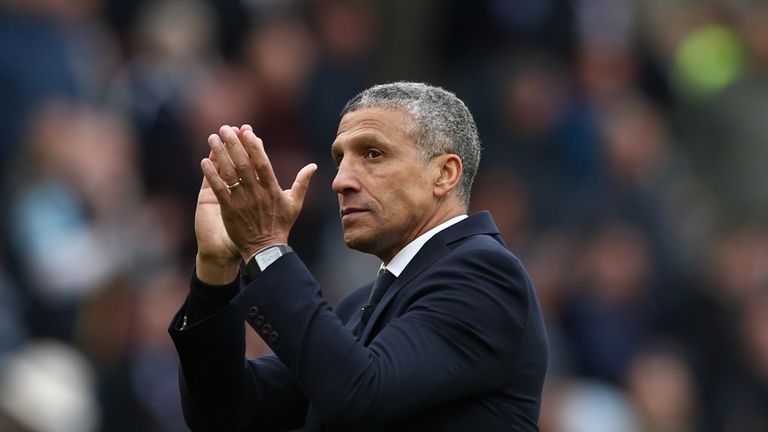 SIDWELL SAYS: "He is interested, for sure, but it has not been easy to promote young players at Brighton. When he came to the club, it was about getting out of the relegation zone, then it was about getting promoted, and now it's about retaining that Premier League status.
"They are all difficult, high-pressure situations to bring though academy players, but I think now, with the club progressing as much as it has in such a short space of time, and with how much the academy has developed, he will start to look at it more and more."
How tough is the job he faces to keep Brighton up?
ROSENIOR SAYS: "I think it's always a tough job in the second season. I think a lot of teams find it difficult to keep that momentum going.
"We've only got five points on the board so far, but we've played all of the top four in the first seven games this season, so I don't think there's any real cause for concern. The most important games will be the ones against the teams in and around us.
"If he was worried, you would never know it anyway. He would probably be the best poker player ever because he doesn't show it. He will keep believing in the way he's working and he will have confidence that that will be enough.
SIDWELL SAYS: "It's a huge job but he has got all the tools there. The infrastructure is phenomenal. The roles of the chairman, the board, the chief executive, the manager, they are all aligned so there is no crossing over. Chris is left to do the football side of it and he leaves them to take care of the business side of it. That's how he likes it and it suits him well."
Do the wins over Manchester United show tactical ability to match the best in the division?
ROSENIOR SAYS: "I think so, yes. He would be the first to say it's great to win against those top sides, but he would also be more concerned about beating the teams around him. That's the message he gave us last year and it would be the same now."
SIDWELL SAYS: I agree. It is very difficult coming up with a team because you can't start changing too much. You can't go 3-5-2 in one game then 4-4-2 in another game. It's not about that, it's basically about sticking to the principles that got you there and being well-drilled.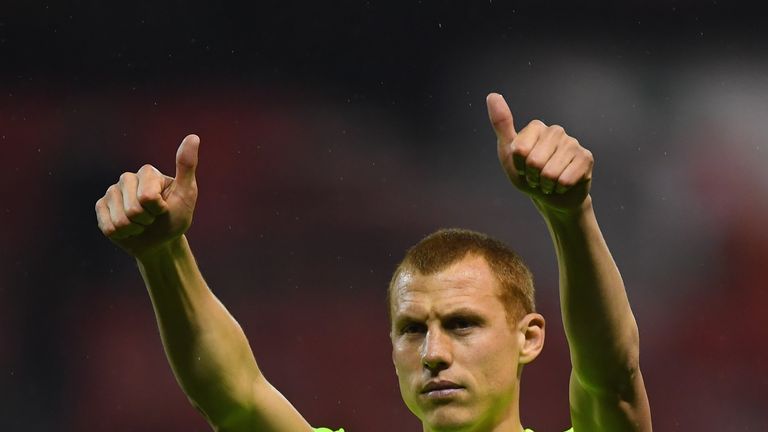 "You won't find many better-drilled units than Brighton at the moment in terms of individuals knowing their roles. That's what he does. He plays to the side's strengths and that goes through everyone in the squad and influences recruitment as well. Players have got to fit into his system."
What does the future hold for him? Could he go up a level?
ROSENIOR SAYS: "I think he could definitely move up a level. It just depends what he wants from his career. He's at a great club now, I think the infrastructure and culture of the club suits him down to the ground. From a personal point of view, I'd like to see him stay at Brighton for a long time and leave them in a fantastic position in the Premier League, but you never know.
"I don't understand why he doesn't get linked to bigger clubs because he's shown not only at Brighton but also at Norwich and Newcastle that he is a top, top manager."
SIDWELL SAYS: "He's happy at Brighton, I think, but he's got all the attributes to go to the next level, for sure. He has already been at a club like Newcastle where he experienced pressure, so that will have done wonders for him.
"He will just need a chance, he will need that break, and it all comes down to whether another club will be willing to give him that opportunity."
Could he be a candidate for an international job in future?
ROSENIOR SAYS: "He was born in England but having represented Ireland as a player, I think he would be considered for both of those roles if they come up in the future.
"I could see him doing really well in international management because he has that calm way, he has a structure and a process, and I think you need that in international management."
SIDWELL SAYS: "The only thing that could go against him is that the higher you go, the more the demand there is for an attractive style of play. That's not to say Brighton don't play that - I think we play our best football when we're on the front foot and he does demand that - but that would be a new challenge for him."
Watch Brighton v West Ham live on Sky Sports Football HD from 7pm on Friday
If you're reading on skysports.com comment below to get involved in the debate, but please adhere to our House Rules. If you wish to report any comment, simply click on the down arrow next to the offending comment and click 'Report'.