Bellew vs Haye 2: Investigating David Haye's diet and conditioning ahead of Tony Bellew rematch
By Neel Khagram & Matt Horan
Last Updated: 28/04/18 4:00pm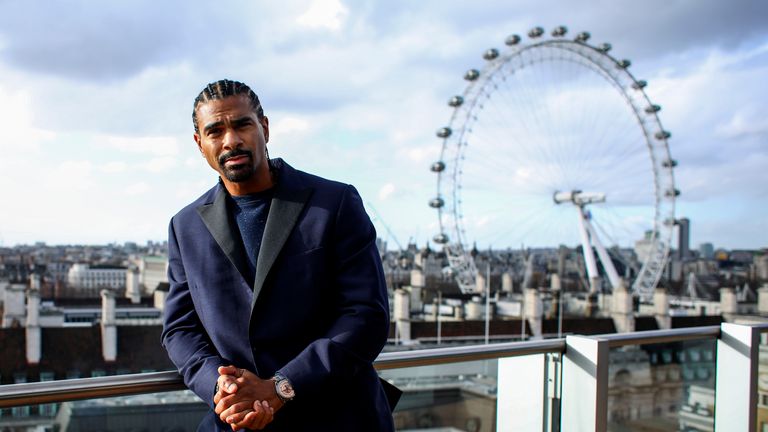 David Haye rematches rival Tony Bellew this Saturday so Sky Sports investigated how his weight and conditioning has fared in preparation?
Having suffered an Achilles injury during his knockout loss to the Liverpudlian last year, before a bicep issue led to the postponement of the original return, Haye will finally rematch Bellew at The O2, live on Sky Sports Box Office.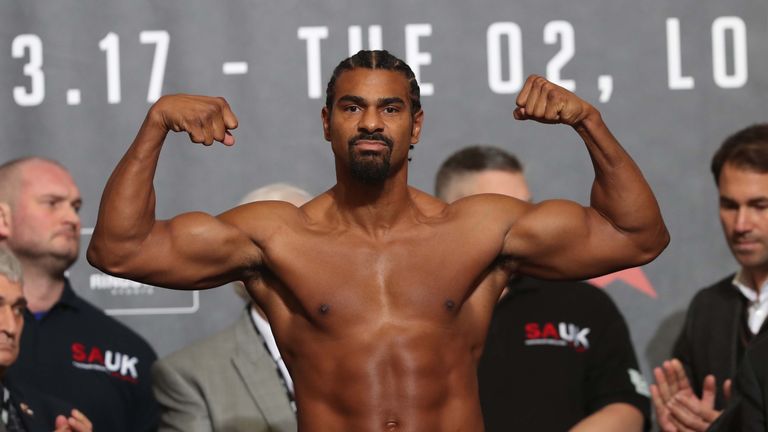 The 37-year-old has reunited with nutritionist and strength and conditioning expert Ruben Tabares, whom he previously worked with over eight years ago, and we spoke to Tabares to find out how preparation is going...
So what is your role in the training camp?
My job is to make sure he turns up to boxing sessions and sparring sessions in the best possible shape so that we can get the most out of those sessions, and then lead that onto fight night.
It's all about planning. I sit down with [lead boxing coach] Ismael Salas and we speak about what David needs to do in terms of punching and sparring. Boxing is the most important thing.
Are you confident that David Haye's injury problems are now behind him?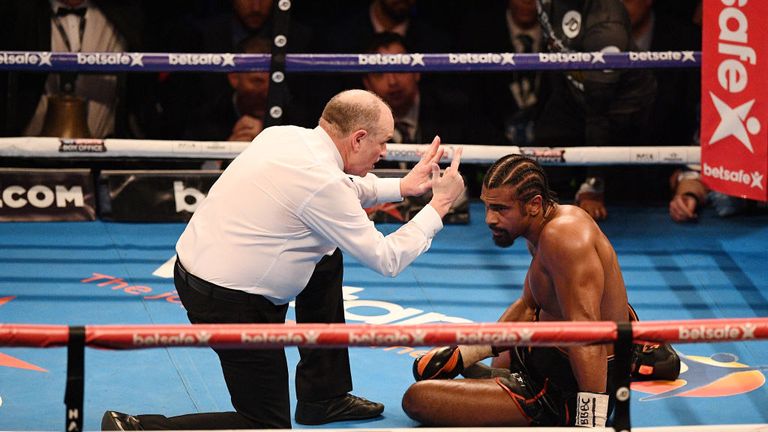 Oh absolutely, he is in great shape. His rehab went really well and David is the ultimate professional. Everyone will see on May 5 that not only has he rehabbed really well from his injuries, but he is in the best shape.
David is a little bit older since the last time we worked together, but it's just about understanding what caused those injuries, and making sure we work around those things in a very scientific and clever.
How do you bring out the best of Haye's strength and power?
If we have all [the nutrition] perfectly done, we add a strength programme, and then a strength endurance programme, and then a power, and power endurance programme.
At the end of all of these cycles he is ready to be as explosive, as strong, and as fit as possible. There's an art in turning strength into power and speed, and we've managed to work that out very well over the years.
With that, resting up must be key?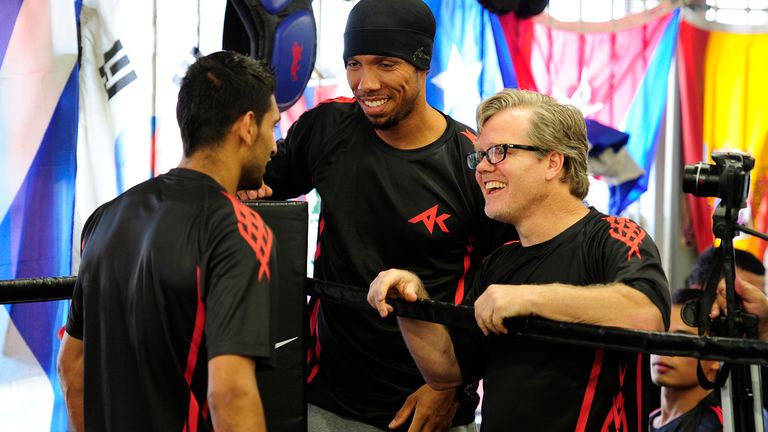 David is incredibly determined. If he wasn't, then he would not be in the kind of shape he is in now and will be in on May 5.
Ruben Tabares
You can only get stronger from your training by resting. There are people who overdo their training. They do way too much training than is required for them to be at their peak at a certain time.
He gets as much rest as he gets training. That means the sessions have to be very well tailored and very specific. There's no wastage, there's no 'oh do an extra 50 sit-ups'. Everything is very bespoke.
How important is his diet?
Diet is crucial and It helps us achieve our goals. Sometimes he skips breakfast and has a vegan protein shake. Other times he will have a bowl of porridge and some honey - dependant on what we want to achieve that day.
For lunch, he will have a vegan lunch with raw food, green juice, and all his protocols so he can have the same intensity day after day. Dinner is all based around recovery - there is no need to build David up in terms of muscle - everything is based solely on recovery.
Do you measure his calorific intake from food?
I've never really liked measuring calories. It's good to keep an eye on it, but I've never really liked to because the way calories are measured is completely different to the way your body burns calories.
We focus more on getting as many of the 92 minerals the body needs on a daily basis in the right proportion then ask is he getting the best source of protein for example.
Does he ever enjoy any cheat meals?
He doesn't actually. He's very disciplined when it comes to things like that. He likes joking and likes to give me a heart attack about it, but he is very disciplined.
If he wasn't, then he would not be in the kind of shape he is in now, and that he is going to show on May 5.
What about hydration and water-intake?
That is the first thing you look at, and then you build the rest around it. [He has] about three to four litres of water a day, then some coconut water, and other liquids such as pure freshly done green juices and some teas.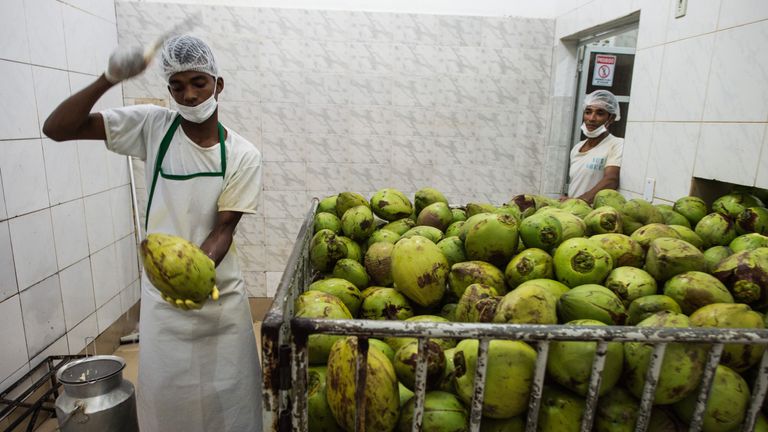 We also hydrate with things such as Himalayan pink salts, and the pure coconut water comes directly from Brazil and is grown on an organic land, taken from young fresh coconuts from the rain-forest.
…and finally, David Haye tipped the scales at 16st 9oz in the first fight against Tony Bellew last March. Are you going to reveal what weight he is likely to come in on May 5?
No!
There is a target weight. Come the weigh-in, people will be able to see what he weighs. We have our targets and we are far exceeding those targets. At the moment things are going perfect so I'm very happy. David is in a very happy place.
Watch Tony Bellew vs David Haye 2, live and exclusive from The O2, May 5, on Sky Sports Box Office. Book via your Sky remote or online here.