Pep Guardiola is a unique manager, says Southampton's Pierre-Emile Hojbjerg
By Rory O'Callaghan
Last Updated: 29/11/17 7:18am
Southampton midfielder Pierre-Emile Hojbjerg insists there is no other manager in world football like Pep Guardiola.
Hojbjerg spent three seasons under the guidance of Guardiola during his time at Bayern Munich and the Dane is set to face his former boss when Southampton travel to take on Manchester City at the Etihad on Wednesday night.
Guardiola has guided City to 12 league wins out of a possible 13 at the start of the campaign and Hojbjerg is not surprised the see the Spaniard excel in English football.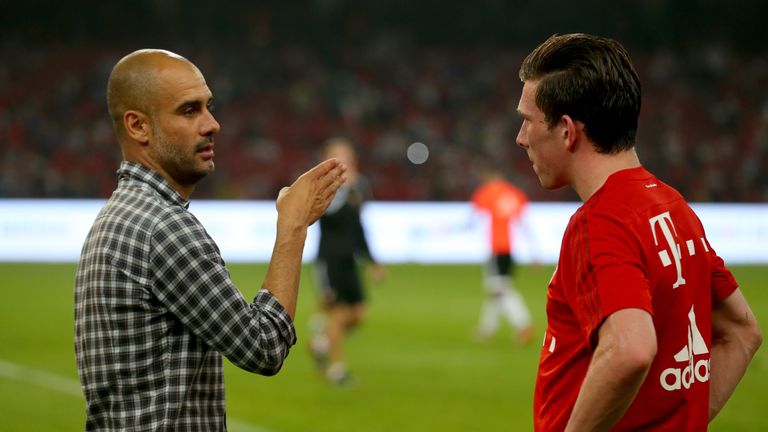 "He is different to other coaches, there is no one like him," said Hojbjerg. "It is remarkable to be [so] successful, to be the only one that is his type and to play a style of football where you are winning titles and getting the best out of players.
"Everyone loves to see it - it is something that doesn't come very often, it's very rare. Everyone that has worked with him knows, he demands so much from himself, he puts so much pressure on himself that he works, and works on even the smallest details.
"Every single day, every single moment, he's trying to find new ideas, new ways of developing different aspects of the game. He is always aiming for a little bit more and this is fantastic to see in another human being and football coach."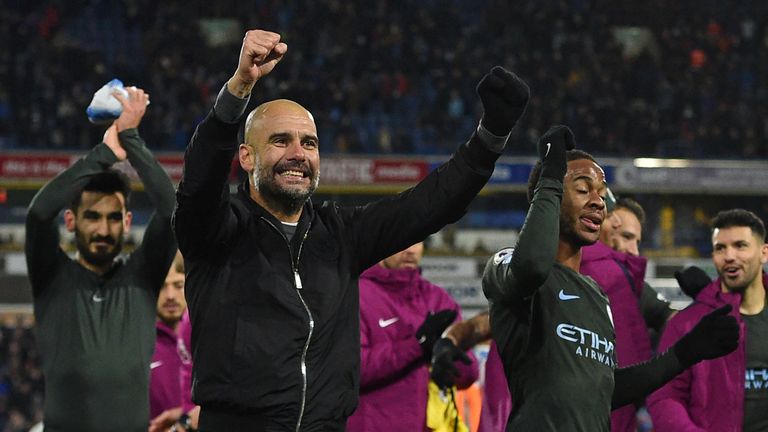 Hojbjerg says he would relish the opportunity to work under Guardiola again at some point later in his career.
"Every player that has a good relation with him enjoys 100 per cent to work under him every day," said the Dane.
"You get angry, you get frustrated, emotional, happy - you feel strong when you have him. He gets everything out of you.
"If one day I had a chance to work with him again, I think every player would say 'yes please'."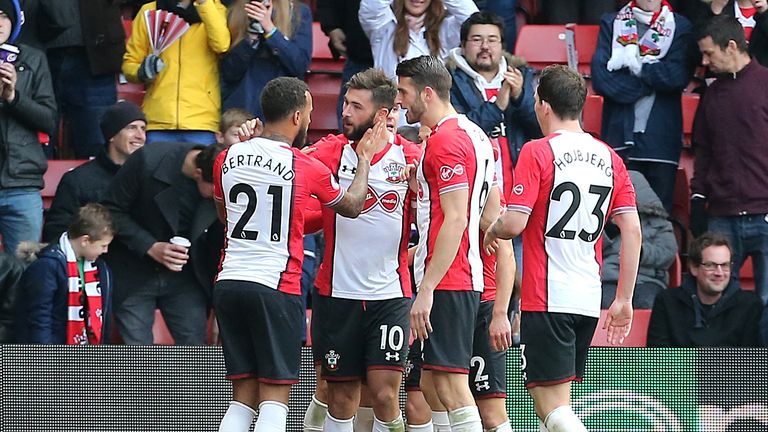 Manchester City are already eight points clear at the top of the Premier League after an unbeaten start to the campaign but Hojbjerg insists Southampton can help to reignite the title race with a shock victory at the Etihad.
He said: "They have a great team, great players, and great characters. They are among the contenders for the Premier League so it is maybe the most difficult game of the season.
"But they have had a lot of games, in the Champions League, in the Cup, playing aggressive demanding football. You know how football is, there is always a chance."