Football Expert & Columnist
Newcastle players must show desire against Chelsea, says Jamie Redknapp
Last Updated: 25/09/15 4:31pm
Jamie Redknapp says it's time Newcastle's players showed some fight, but expects Chelsea to continue their revival on Saturday Night Football...
Sometimes in football you hit a low where it can't get any worse. Newcastle's Capital One Cup defeat to Sheffield Wednesday was it.
Newcastle were awful and didn't show enough desire. We're all very quick to point the finger of blame at managers and their tactics when teams are struggling, but the players' attitude at Newcastle has to change.
Supporters can suffer a bad performance but they can't suffer players not trying their hearts out for the club.
And that's Newcastle's only way out of this terrible run they've been on: hard work.
Tackles, lung-bursting runs, putting the opposition under pressure... Newcastle fans aren't seeing that from their players.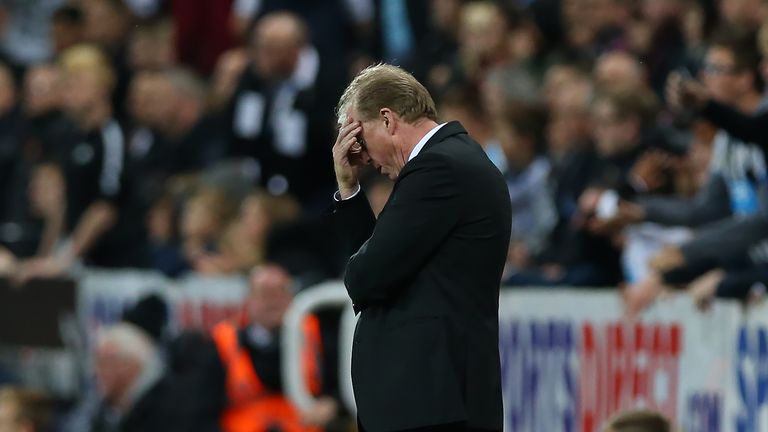 Have the players got the spirit in their camp to go out and do that against Chelsea? It's got to come from somewhere.
The players must be hurting from the criticism they've had. Now they need to respond.
I'm not talking about them making Aleksandar Mitrovic-style tackles, which have led to him picking up more cards than he's had shots on goal this season. I'm talking about showing passion and pride to be pulling on the black and white shirt.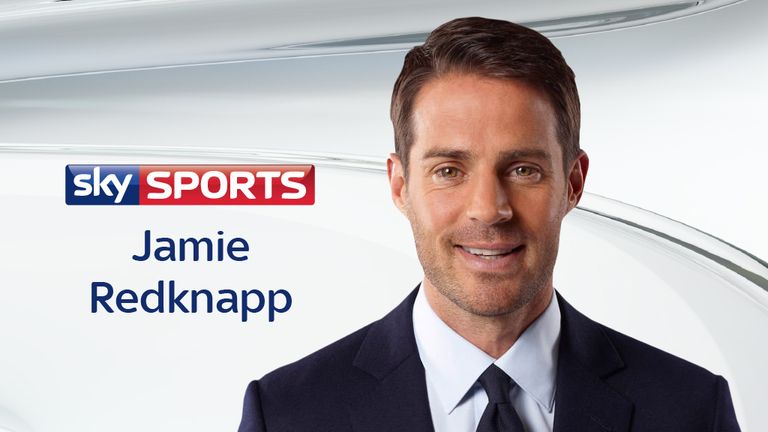 Tackles, lung-bursting runs, putting the opposition under pressure... Newcastle fans aren't seeing that from their players.
Jamie Redknapp
I've seen Steve McClaren work up close when he was coaching with my dad at QPR and he's very impressive. He's not a bad manager and I'm convinced he can do well there. But he needs time - and he needs the players to step up to the mark.
Newcastle may have to play more direct and percentage football until they get some confidence but a bit of effort will go a long way to getting the fans back on side.
If they lose 3-2 but work hard and make tackles and show real desire, they'll get applauded off the pitch on Saturday. But if they get beaten 3-0, don't make a challenge, don't lay a glove on Chelsea, they'll get more stick than ever before.
It's time for the players to show some fight.
Costa ban harsh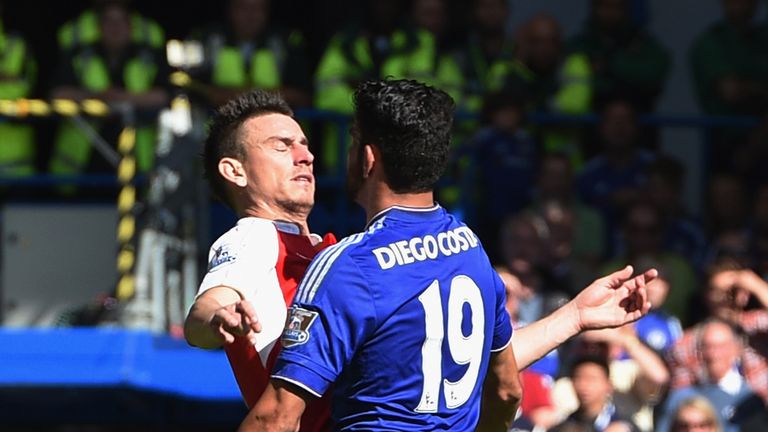 Diego Costa epitomises that fight and passion in the Chelsea team. He was wrong for what he did to Gabriel last weekend - but I think a three-game retrospective ban is harsh.
When Costa was banned last year for treading on Emre Can against Liverpool, it was a red card offence. But I thought he was unlucky this week.
It was wrong, it was over the top - but that's how he plays the game. When you're going to do retrospective bans it should be for really bad tackles that have been missed. But that rough and tumble stuff, that's Costa. It's up to the ref to deal with it at the time.
Make no mistake, though, he'll get banned again this season and he'll get banned next season because he plays the game on the edge.
His suspension hands Loic Remy a chance, though - and against his former club, too. I'd like to see Radamel Falcao play because I don't get any satisfaction seeing one of the best players I've watched live struggling the way he is. He desperately needs a confidence boost.
But Remy brings pace to Chelsea's frontline - and when he gets a chance he takes it.
He can't hold the ball up like Costa and doesn't bring players into the game like the Spain international, so Chelsea might have to adjust their tactics slightly. But this is a Chelsea team on the rise again now, after scoring 10 goals in three games.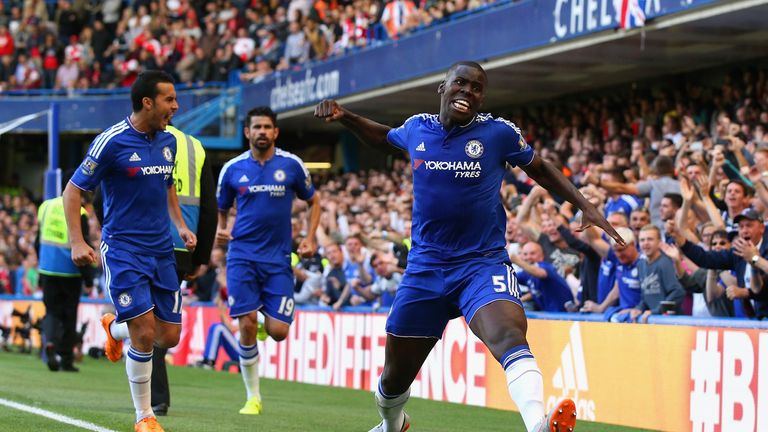 I'm not surprised to see Chelsea turn the corner - just look at the players they've got - and I expect them to win this game comfortably 3-1.
Cesc Fabregas looked like he was getting back to his best last week, while Eden Hazard was exceptional against Arsenal.
Oscar impressed me, too - I thought he set the tone in midfield, with the way he closed people down and got after the Arsenal players.
I know Chelsea - and Jose Mourinho in particular - have a poor record at Newcastle but I can't for one second see them not winning this game.
This should be the start of a strong run for Chelsea. Hopefully for Newcastle, it will also be the start of their players deciding to fight back against their poor results and performances and showing the St James' Park faithful they're up for the battle.