David Moyes should not be sacked, and Barcelona still have worries, says Guillem Balague
Last Updated: 19/10/15 3:28pm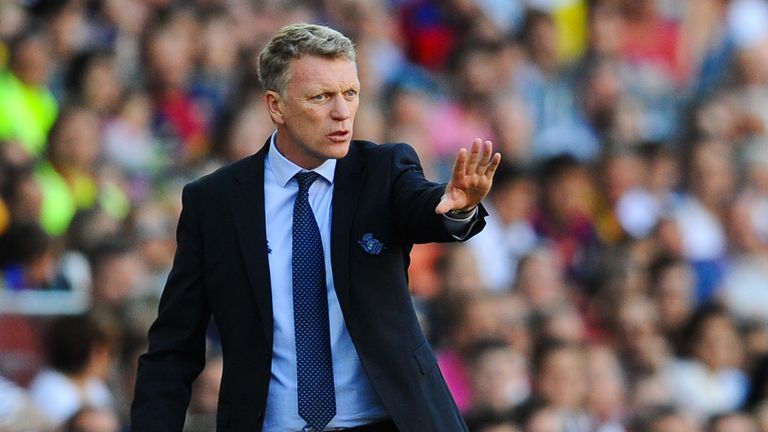 Guillem Balague discusses David Moyes' future, concerns for Barcelona and the quality of Antoine Griezmann in his latest column.
The Anoeta was shouting "Moyes go home" in English, so he understands it. He made 12th place last season, just about par for the course, but is now 16th with just one win all season.
The fans were not happy about the 2-0 defeat by Atletico Madrid on Sunday, but if you look at the performance, Real Sociedad had a good chance for a point, especially with the late penalty decision against them.
In the second half, Sociedad were the better team. It is clear Sociedad need more focus, more style, stronger in both boxes.
But it's too early to call for the head of Moyes, and certainly the board are backing him.
Goals, goals, goals... but still worries at the back for Barcelona
Neymar scored four goals, but it masked a real problem at the back for Barcelona. Because they don't defend high up like they used to, the defenders are vulnerable.
It's easier to attack Barcelona, and Rayo Vallecano did so. They had more shots on and off target than Barca, and more possession, which now doesn't matter to Luis Enrique.
It goes back to the debate we had on Revista last season about the essence of Barca. They are creating the type of player that fits the mould, but only when they keep the ball.
When they don't keep the ball, they expose themselves defensively, and Bravo had to be on top form again.
Griezmann can be one of the best
Antoine Griezmann showed us why he can be one of the top five players in the world come the end of the season. 
His goal against former club Sociedad was fantastic. He had a lot of pace and power to beat the defenders, but to finish it off with a lob showed quality.
He will continue to grow, and I think he will show at the end of the season that he is one of the best in the world.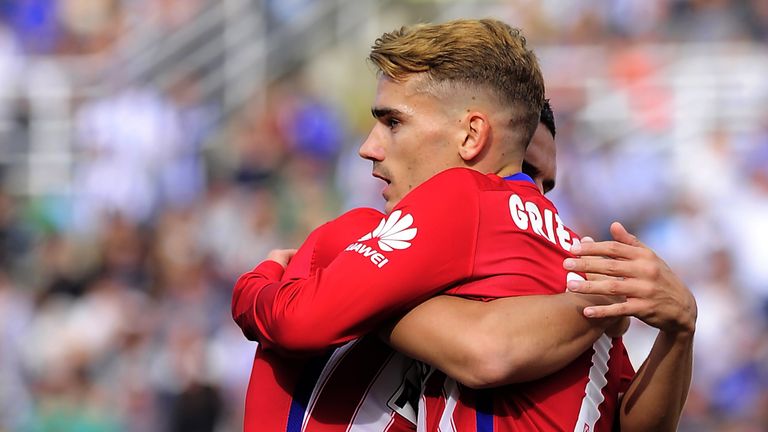 Outsiders impress
Villarreal-Celta was one of those wonderful games that everybody should watch. It showed a brand of intelligent, subtle, versatile and offensive football.
It was won at the end by Celta through Nolito, who keeps putting himself in the shop window with his performances. We'll see if Barcelona eventually go for him. He's in the form of his life.
Robert Lewandowski has recently asked not to be compared with Lionel Messi and Cristiano Ronaldo, but where does he rank on current form? Has he overtaken Ronaldo? Paul, Harrogate
GUILLEM SAYS: I keep saying that Ronaldo has peaked. It will become clearer and clearer, and he's a striker now and has lost some of the pace he had.
But he is an extraordinary striker, and will continue scoring goals. What is interesting is that he hasn't been making enough noise in the big games, but Lewandowski has.
Form in the last month? Lewadowski top. Form in the last year? Lewandowski equals Ronaldo. Form throughout their careers? Ronaldo, obviously, on top.
Why is La Liga much tighter this season? Jose, Barcelona
GUILLEM SAYS: Barcelona and Real Madrid have dropped six points each, which straight away makes it tight, while Atletico Madrid need to find a style that works, with so many offensive players.
But the bottom line is, with more money, more intelligence in terms of tactics and signing players, means that everything gets squeezed and more equal.