Marcus Bent handed 12-month suspended prison sentence
By Andy Swales
Last Updated: 12/02/16 8:13pm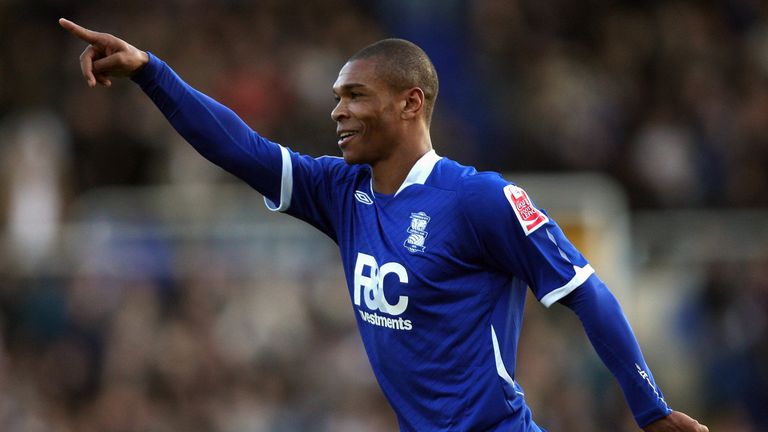 Marcus Bent has been handed a suspended prison sentence after pleading guilty to possession of cocaine and affray at Guildford Crown Court.
The 37-year-old Bent had been warned he faced jail when he appeared in court last month.
However, Judge Stephen Climie decided to give the former Everton and Ipswich striker a suspended 12-month sentence.
This follows an incident at Bent's Surrey home on September 13 last year when he called police to report there were intruders in his flat.
However, officers did not find any intruders but did discover a small amount of cocaine.
According to a statement: "Police attended a residential property at around 9.30 pm. Officers were threatened with weapons when at the location and a taser was deployed."
Police reported that Bent confronted two police officers with a meat cleaver and a kitchen knife while under the influence of the Class A drug.
Andrew Henley, defending Bent, said that his client was no longer using cocaine and had self-medicated with the drug.
Henley said: "When his professional career ended, he is left with no direction in his life, he is left with a vacuum and in that vacuum issues from his upbringing arise.
"That is the issue he is trying to address and numb with the use of cocaine."
Bent, who was born in Hammersmith, began his career at Brentford before going on to play for 15 other clubs including Crystal Palace, Sheffield United, Charlton, Birmingham and Blackburn.
He made more than 500 professional appearances and is an ex-England Under-21 international.
Bent was also ordered to pay £2,000 in compensation and court fees, and given 200 hours community service as well as a two-month night-time curfew.